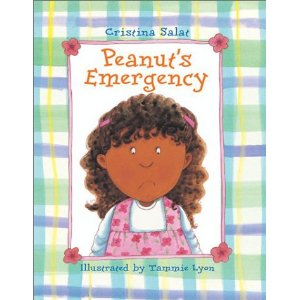 If you have young kids, bolstering their emergency survival skills is a great goal for this summer.  What should they do if they are lost?  Do they know their address and phone number (and how to dial a phone)?
Peanut's Emergency
is a great book to start with – about a little girl who gets left behind at school one day because her mommy's car breaks down. 
The National Center for Missing & Exlpoited Children has a good basic list (Take 25 Safety Tips).  Their website also has information on precautions parents should take to keep their kids safe.