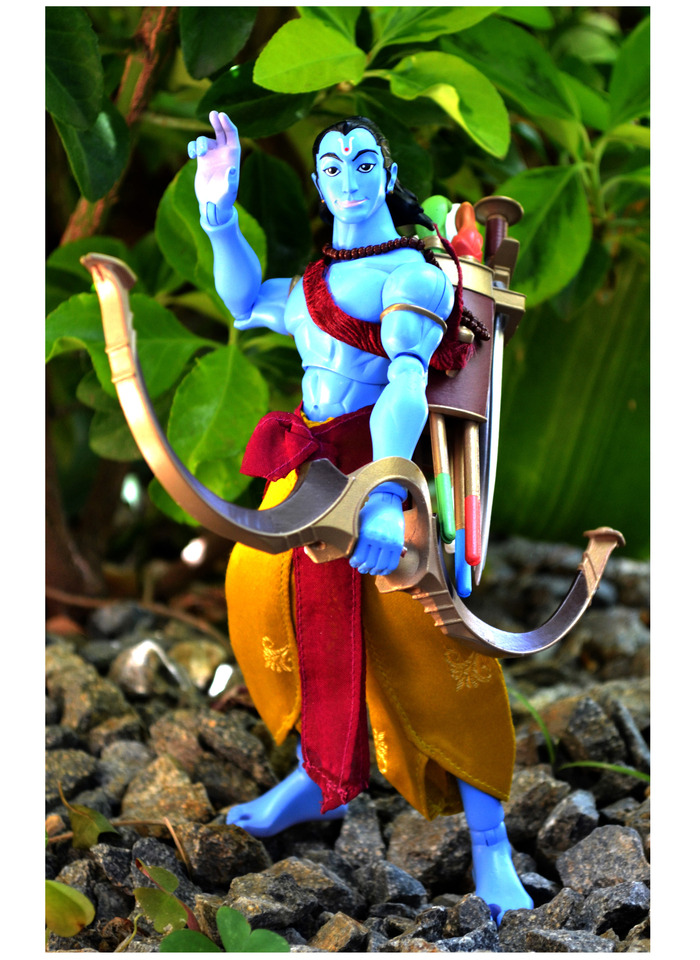 Dynamo Development Labs (with professional toy designers Wayne Losey and Tucker Johnson formerly of Hasbro Toys) have launched The Hero Project to introduce kids to world cultures.
And their first hero is…Rama!  The action is not available yet – and will only go into production if the pre-order goal is met.
Support the project – order your figure here.