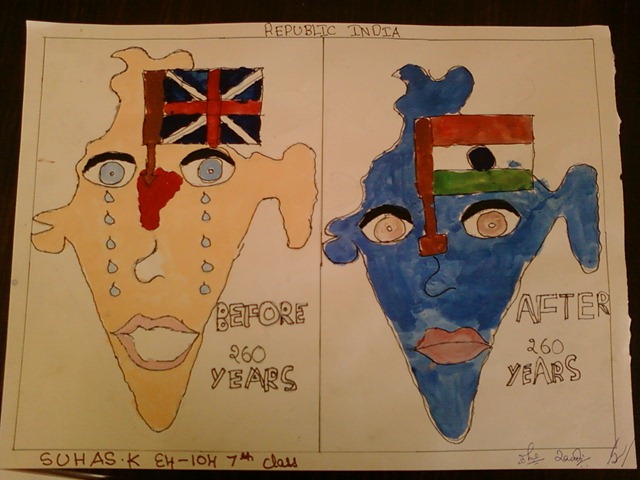 Found this drawing by a 7th class student – it is so captivating that I had to post.  Kudos to the artist.
If you are curious to explain imperialism to kids, refer to the activity referenced in this e-book: What is Imperialism by Wendy Ji.  There is a simple activity with blocks that demonstrates the concept to kids.
Happy Independence Day, India!