Archive for September, 2012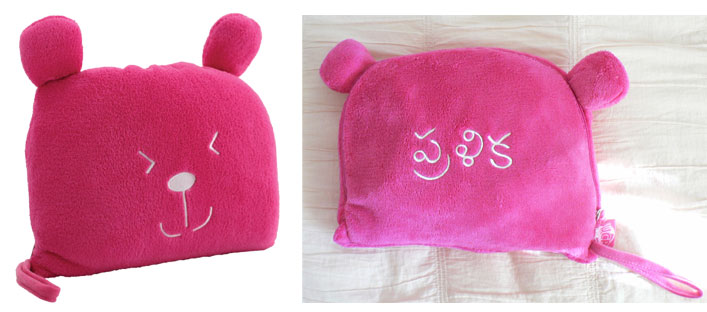 Last year it went like this:  old fitted crib sheet and a mini fleece throw from the garage, stuffed into a reusable grocrey back with my daughter's name written in Sharpie.  Sad…very, very sad…
This year, we are styling with the Undercover Bears Blanket Sack by Lug (in a hot pink chosen by the Little Miss Rani herself).  It comes with a just-the-right-size blanket and an inflatable pillow (which we leave at home).  I fold-up a crib sheet – and it all zips together as a cute little bear.
And no more Sharpie.  Gnaana's embroiderer did her name in Telugu – something my daughter is extra proud of, as she gets to show her teachers and friends how her name is written in "my other language."
Of course my son wants one now with his name, even though 1st-graders don't have naps.  For airplane rides, Mommy.
Available via Luggage Pros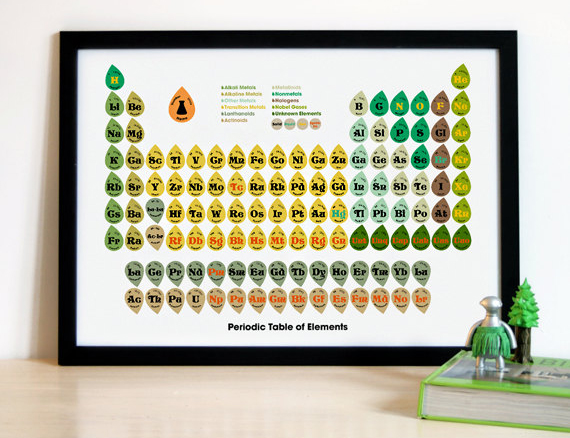 I've been fielding a lot of questions from the kids on "how things are made."  Popsicles (and the wood sticks), bread, aluminum foil, socks…and this past weekend it was water.  Which naturally led to a discussion of hydrogen and oxygen – which led to questions on other elements – which led to my promise to get my son an illustrated Periodic Table of Elements.
Here's the one we chose – an illustrated one by Theodore Gray: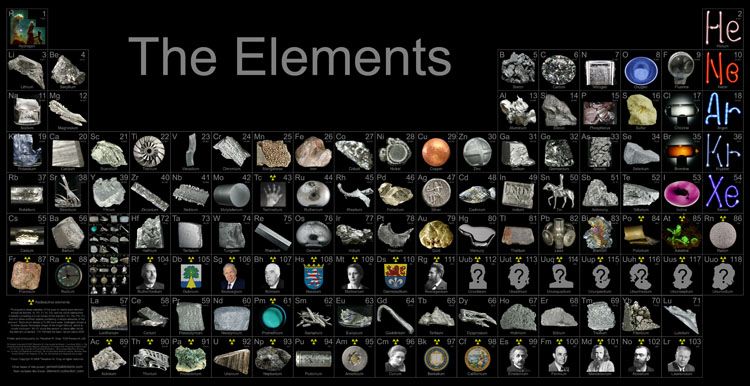 Which led to my search for other Elements knick-knacks.  The "prettier" retro-style poster at the top of is by Hey Mom By Promise.
My son would love to start collecting these Cube Ornaments by Elements Cubed.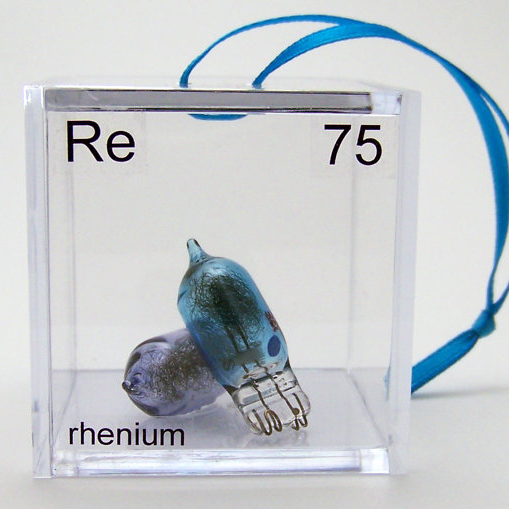 Blocks via Uncommon Goods: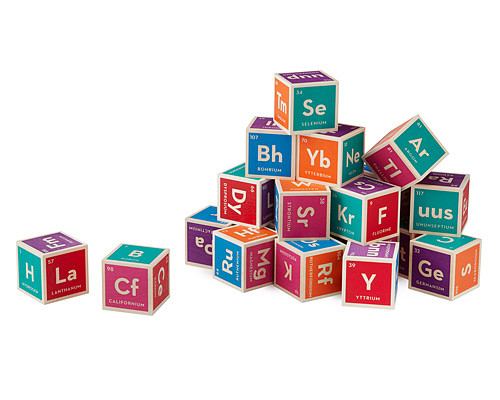 Sadly, these socks are no longer made: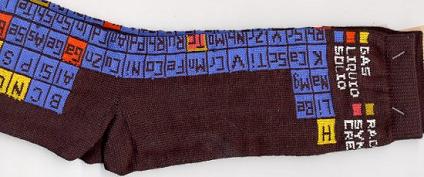 A great book for kids: Basher Science: The Periodic Table: Elements with Style!
 (and a terrific blog post by 5 Orange Potatoes featuring activities for kids).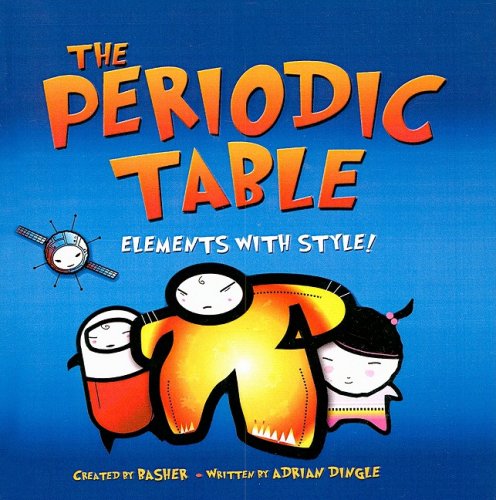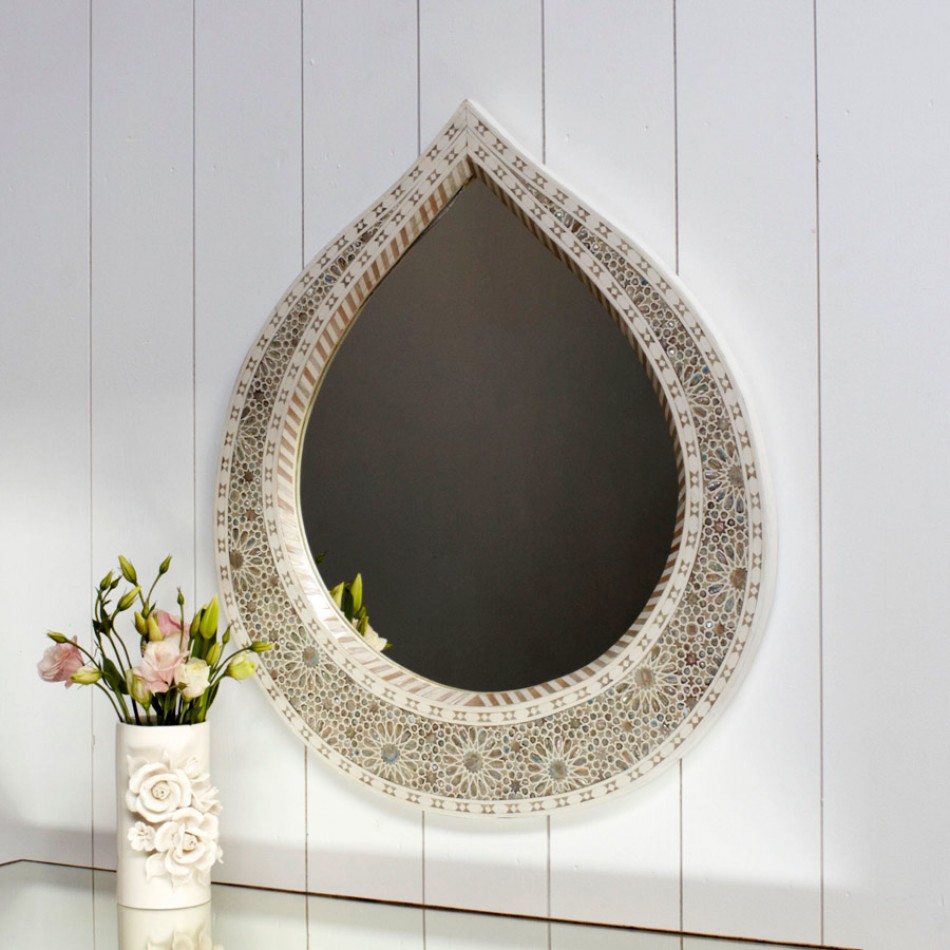 A collection of wall mirrors that will beautify any space…
Above: Tear Drop Mother of Pearl Mirror via Graham & Green
Below: Peacock Mirror via Pottery Barn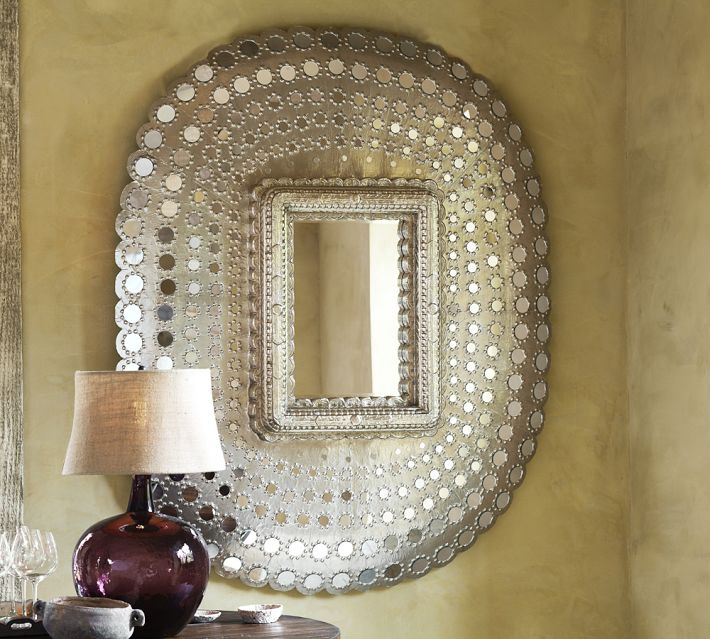 Turquoise and Gold Mirror via Nieman Marcus (no longer available)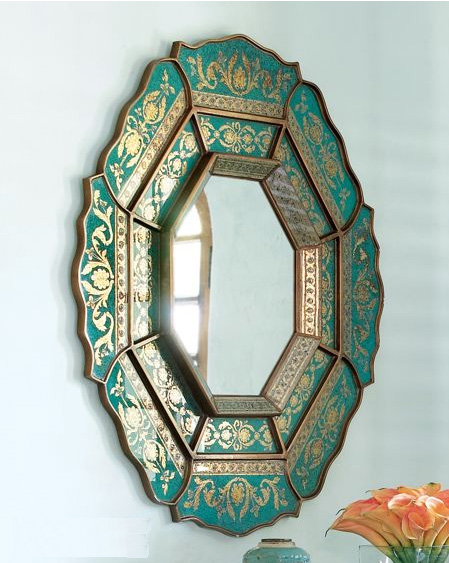 Mirrored Rings via Nieman Marcus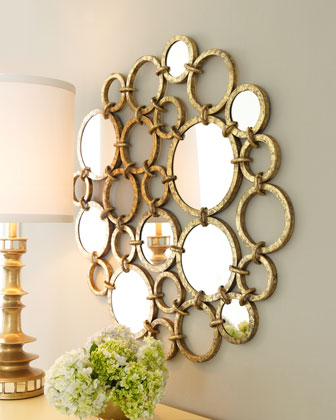 Rectangular Mughal Bone Mirror via Horchow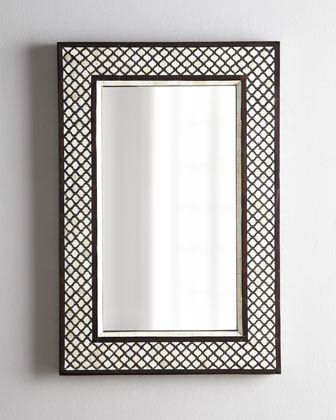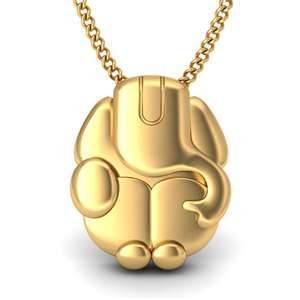 Make sure to celebrate with your family today!
Need help in organizing a puja with your kids?  See our Monday's Post with a link to A Children's Guide To Perform Lord Ganesha Pooja.
image:  Ganesh "Omkaara Pendant" via Bluestone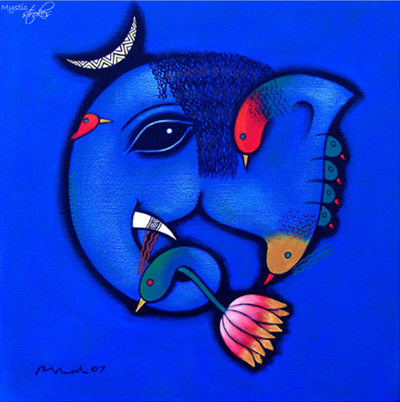 Wondering how to organize Ganesh Chaturthi festivities in your home?  (It's this Wednesday!)  Here's an online booklet prepared just for kids:  A Children's Guide To Perform Lord Ganesha Pooja.  Published by the Hindu Swayamsevak Sangh (HSS), it has everything from Lord Ganesha's symbolism, an explanation of the festival, puja procedure and even the Moon Curse Story.
Print, modify to your kids/family, and perform.  And of course, make it a memorable tradition for your kids.
image: acrylic on canvas painting by Rajesh Shah, available at Mystic Strokes Gallery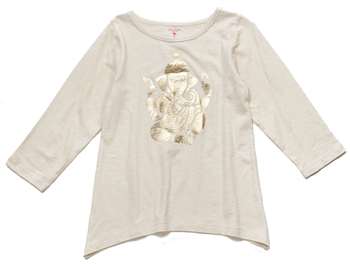 You see them pop up here and there:  Hindu deities on kids' clothes.  Yay or Nay?
above:  Gold Ganesha Graphic Tee by Pink Chicken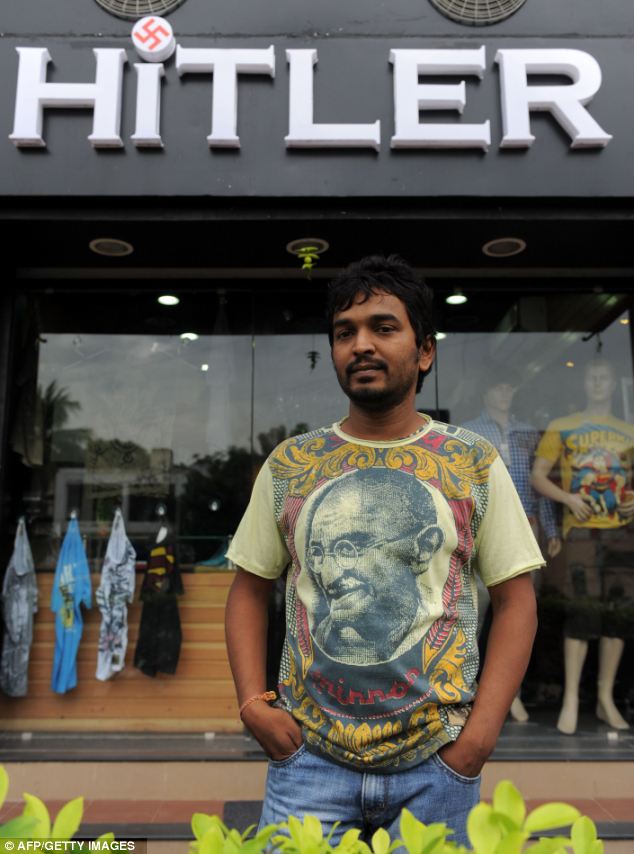 Yes, it's true.  Someone in Ahmedabad actually named their store Hitler.  He claimed he named the store after his business partner's grandfather, who was known to be very strict.
And this in the state of Gujarat – Gandhi-ji's homeland.  Oh, the irony.
A controversy just in time for the Jewish high holidays…although it looks like the shop will be changing its name soon.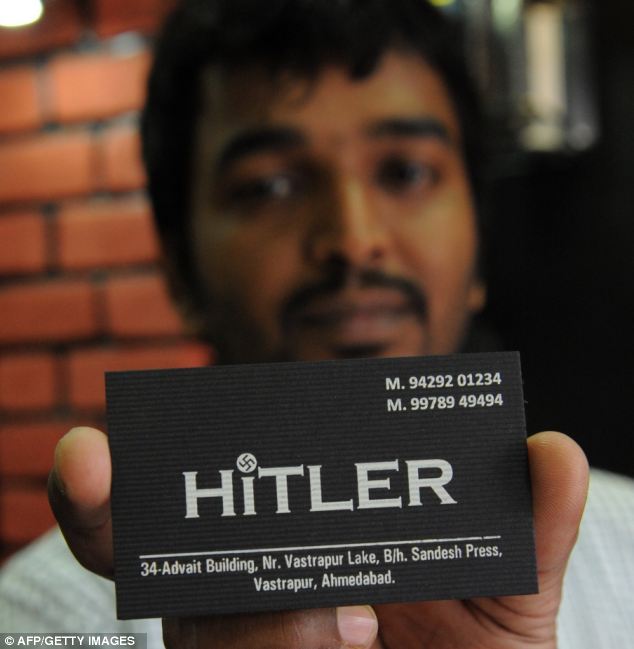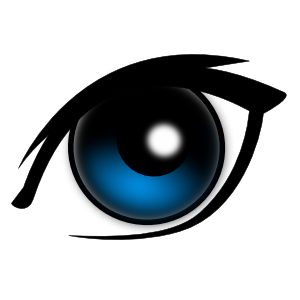 It goes something like this:  someone (either a stranger or even a friend/relative) looks upon another person with jealousy or envy – casting an "evil eye" upon that person, which may result in unexpected bad fortune or health to the recipient.  The person casting the eye does not have to do it intentionally – the envy may be something they cannot control or help but feeling.
Do you believe is Dishti (Drishti)?  Or is it just a superstition?  Apparently children are more susceptible to "evil eyes" – perhaps because of their desireable youth, innocence and beauty.
My family talks about Dishti alot – enough for me to take pause and give this topic some consideration.  I think it is subconsciously the reason I avoid certain people, or don't reveal much about good things that happen in our family.  (At least it keeps us humble.)
In our family, to ward off the evil eye, we use kohl (either on the baby's eyes or as a small dot on the cheek).  There may be other rituals involving salt, pumpkins or mustard seeds, or having kids sleep with their head in a certain direction – I'm not sure.  All I know is that the concept of Dishti always lurks in the back of my mind…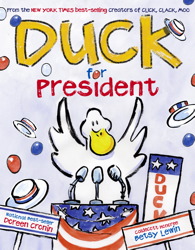 The election excitement is in full swing in the US – so how can you share it with the kids?  Left wing…right wing…Duck for President
!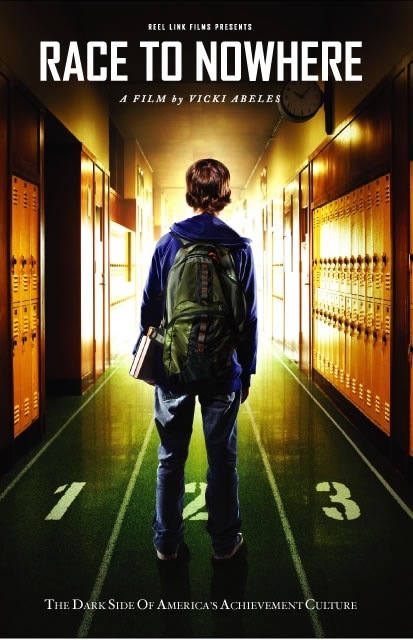 As we start the academic school year, this is a good question to ponder:  is memorization a good (and effective) way to learn?  Race to Nowhere – a documentary film produced by a mom – apparently concludes that students suffer from too much memorization.  The New York Times called the film a "must see," and it was much discussed last year.
However, a neuroscience professor disagrees in in this article – arguing that kids don't have enough basic knowledge to even be able to think for themselves.
An interesting quandry, no?  How much memorization does your kids' school require?