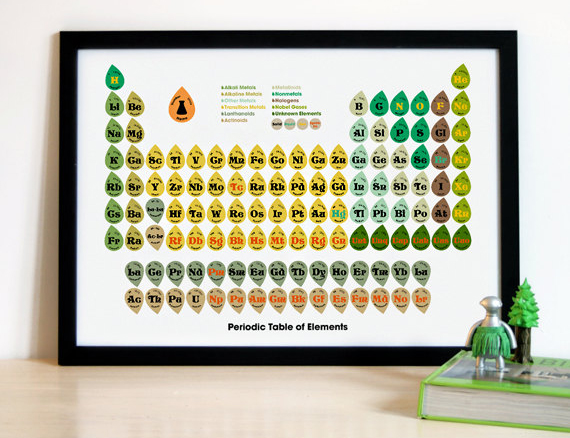 I've been fielding a lot of questions from the kids on "how things are made."  Popsicles (and the wood sticks), bread, aluminum foil, socks…and this past weekend it was water.  Which naturally led to a discussion of hydrogen and oxygen – which led to questions on other elements – which led to my promise to get my son an illustrated Periodic Table of Elements.
Here's the one we chose – an illustrated one by Theodore Gray: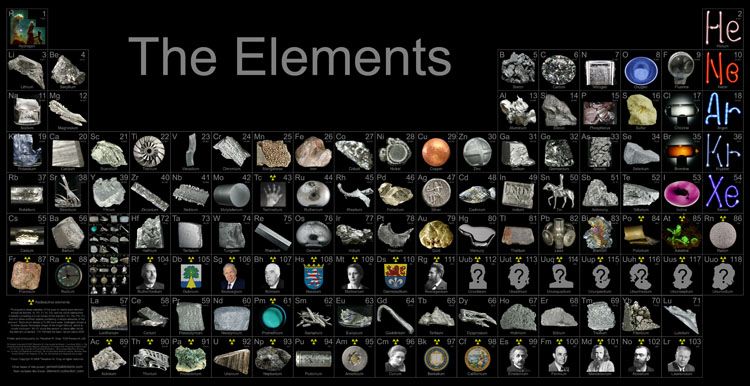 Which led to my search for other Elements knick-knacks.  The "prettier" retro-style poster at the top of is by Hey Mom By Promise.
My son would love to start collecting these Cube Ornaments by Elements Cubed.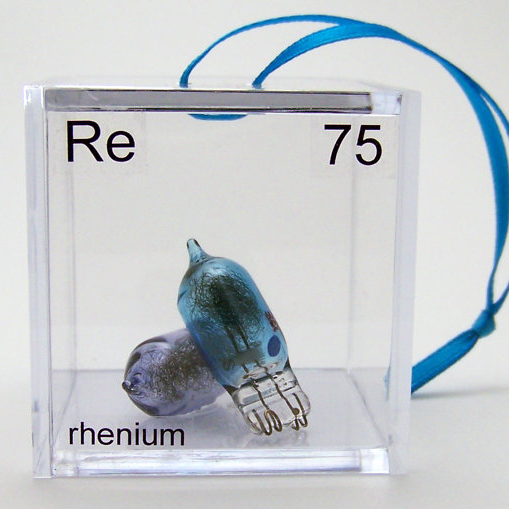 Blocks via Uncommon Goods: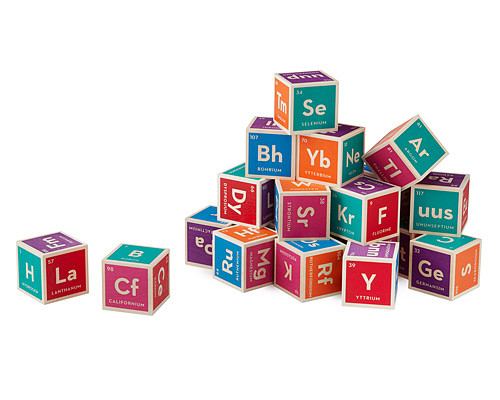 Sadly, these socks are no longer made: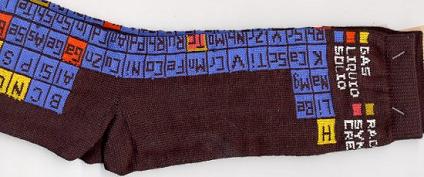 A great book for kids: Basher Science: The Periodic Table: Elements with Style!
 (and a terrific blog post by 5 Orange Potatoes featuring activities for kids).