Archive for October, 2012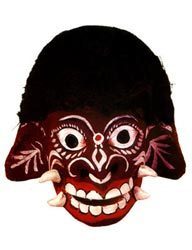 Hinduism certianly has it share of scary demons (rakshasas).  Who's your vote for the worst ?  Here are 3 popular choices.  If you have one to add to the list, please share!  Happy Halloween!
1.  Hidimba (mask pictured above)
From The Mahabharata (slain by Bhima), he was apparently a cannibal who wanted the Pandavas for a meal.  He was even prepared to slay his own sister, Hidimbi, who had fallen in love with Bhima.
2.  Kamsa
He killed infants – so he automatically makes the list.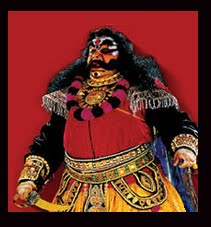 3.  Kabandha
Without a head or neck (his eyes and mouth were on his stomach), this creature was certainly scary in appearance.  And he almost had Rama and Lakshmana.  Almost.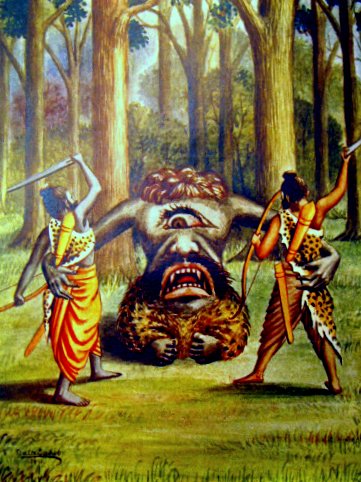 images via Google images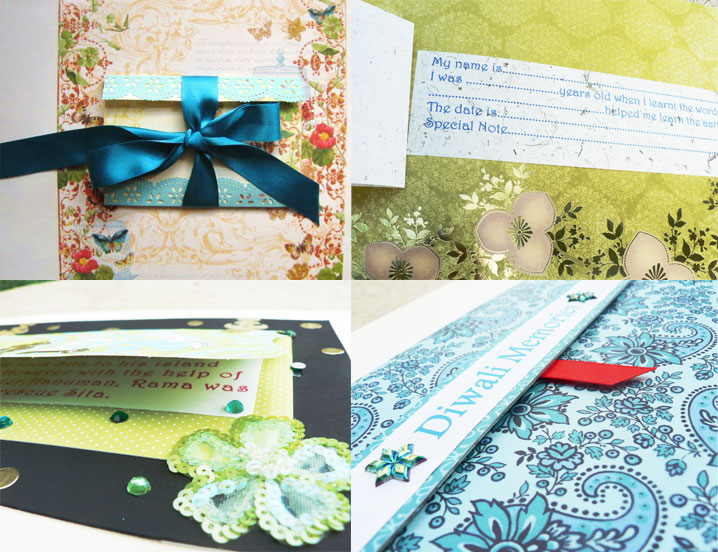 Remember our gorgeous Handmade Books by Mrs. Singh – including The Diwali Story?  This memory book has room for pictures, notes, and special memories as well as a brief story of The Ramayana and The Aarti.
Perfect to display your memories and celebrate with.  Deadline to order for Diwali delivery is Monday, October 29.  Order here.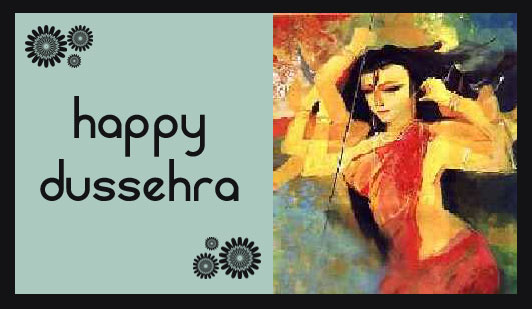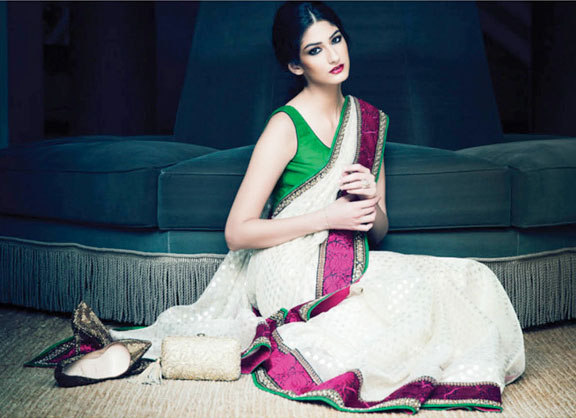 Where to get that awesome saree?  Pernia's Pop-Up Shop has selections from all the favorite designers – Sabyasachi, Masaba, Shantanu & Nikhil and others.
Check out these gorgeous pieces by Priyal Prakash: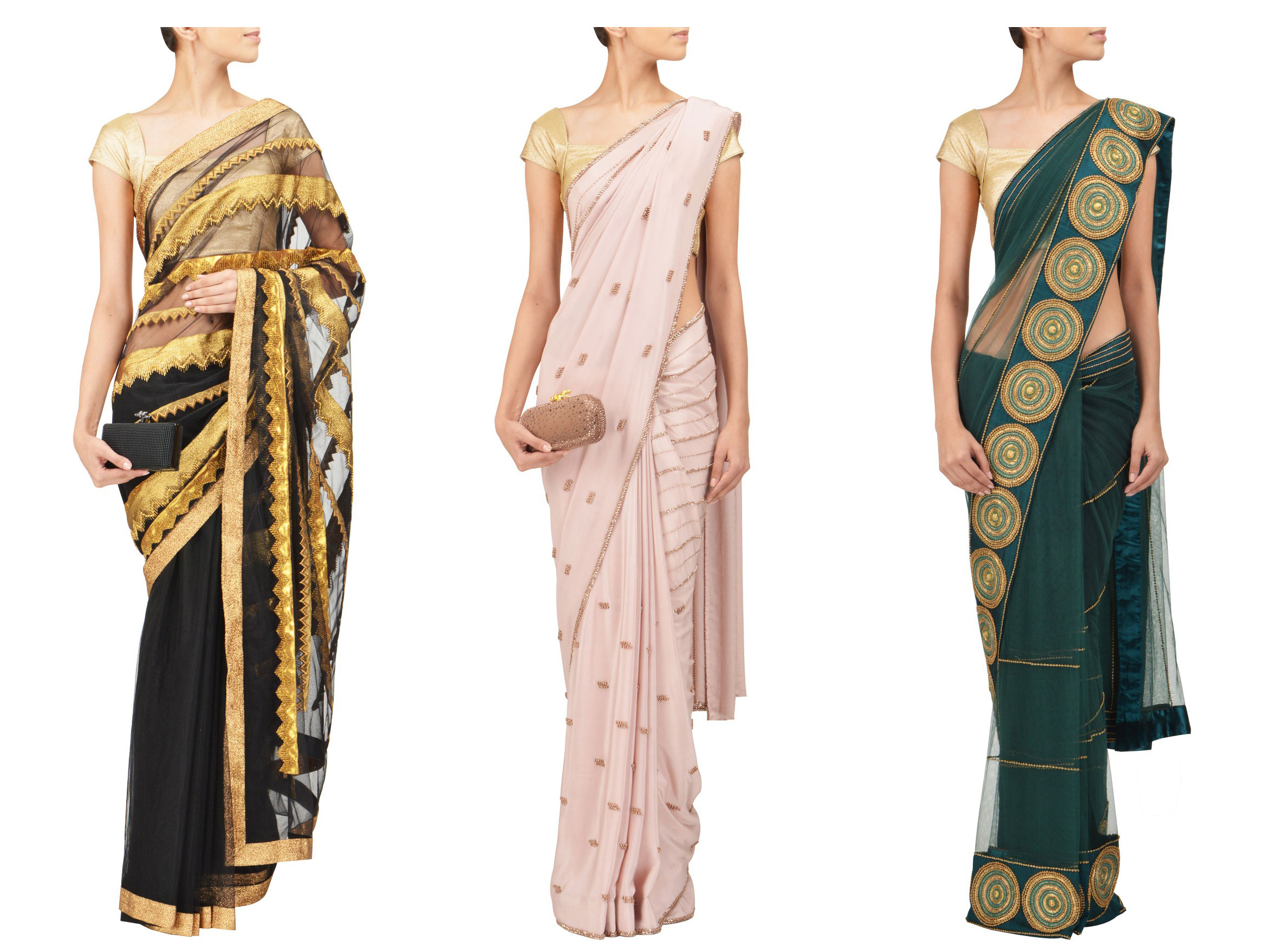 Drooling yet?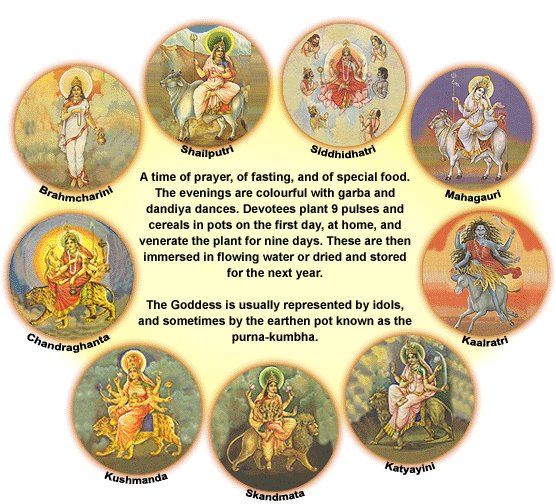 Here is a good video to show your kids about the 9 forms of Goddess Durga : watch here
Happy Navratri!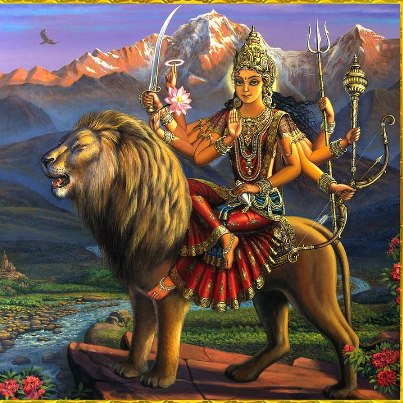 For most Hindus, Goddess Durga is the central figure during the Navratri celebrations (while others worship Lakshmi and Saraswati as well – devoting 3 days to each Goddess).  But how do you explain Durga to kids?  Here are some Durga FAQs:
1.  Who is Durga?
Goddess Durga is many things.  She is worshipped as the Mother of the Universe and is said to protect her devotees from harm and also to remove thier hardships.  She is said to have incarnated as Mahishasura Mardini to defeat the powerful buffalo-demon Mahishasura.  As the male gods were powerless and could not defeat Mahhishasura, they came together and created Goddess Durga and endowed her with shakti (divine power).  Durga defeated Mahishasura in a fierce battle, which lasted 9 nights (10 days) – celebrated today as Navratri.
2.  Why does she have so many names?
Well, she's a complicated woman!  Durga has many incarnations – and 9 forms (each with a name and a purpose – more on this later).  She is worshipped as Kali, as Parvati and with different names in different parts of India – Chamundeshwari (in Karnataka), Shaarika (Kashmir), Maha Gauri (Goa) and many others.
3.  Why does she have so many arms?
Durga is often pictured with eight or ten hands.  These arms represent eight quadrants or ten directions in Hinduism – suggesting that she protects her devotees from all directions.
4.  Will that lion attack her?
The lion is her vahana (vehicle).  Just like the lion, Durga has power, will and determination – qualities we all should strive for to overcome ego.
5.  Did she steal weapons from Vishnu and Shiva?
No, they are gifts from Vishnu and Shiva.  In her manifestation as Mahishasura Mardini, Vishnu gave Durga his Sudarshan Chakra (and conch) and Shiva gave her his Trishul (trident).
image: Durga Ma by Vrindavan Das via Fine Art America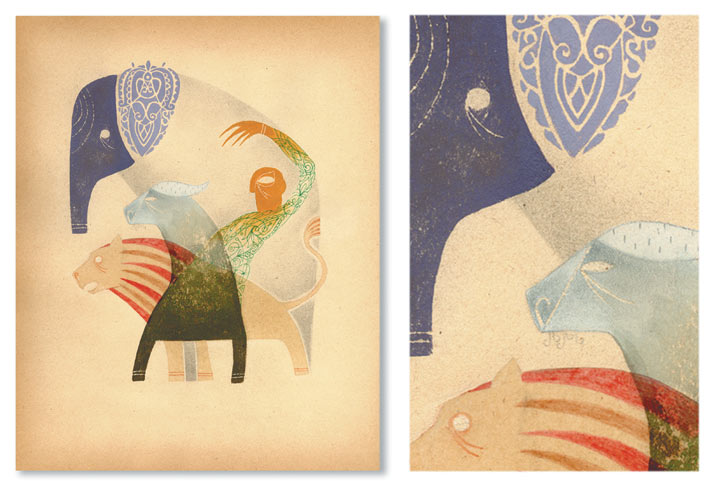 Navratri starts tomorrow – are you ready?
Images surrounding the story of Mahshasura are…let's just say…a little on the violent side.  Which is why this work by artist Andrew Holder is a breath of fresh air.
Stay tuned this week for more on celebrating Navratri and Dussehra with your kids.
image:  Mahishasura by Andrew Holder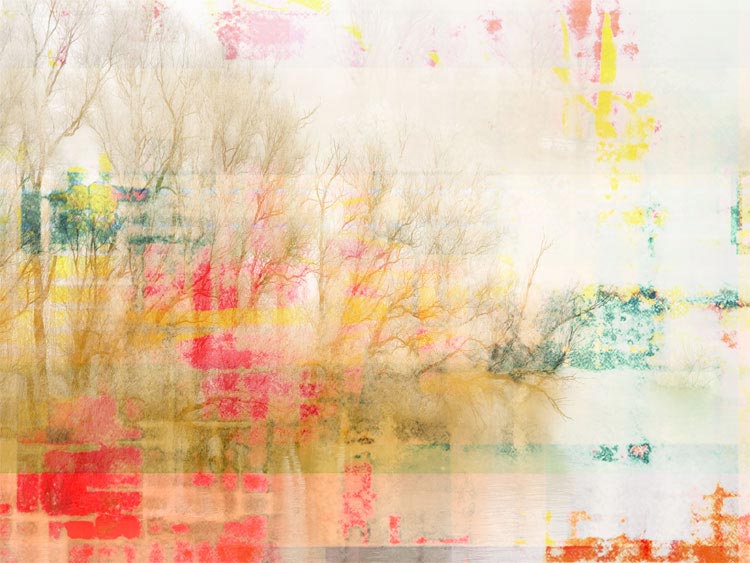 I've been eyeing Parvez Taj's work for quite some time now.  He's Canadian-born with Indian roots (father), who I think now lives in LA.  He does these gorgeous mixed-media abstracts.
On HauteLook through Monday. I'm eyeing "Lake Nipissi."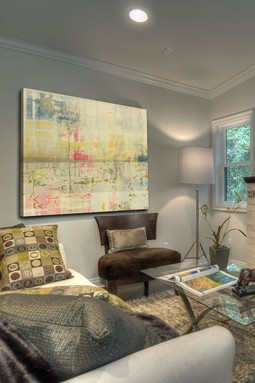 I always promise myself that next year I will not wait until the last minute.  But it is mid-October and here I am again:  Navratri, Diwali AND my daughter's birthday are all within the next 6 weeks and no one in our family has anything to wear.
I consider myself quite resourceful, but right I now I am feeling defeated. I have been to the local Little India in Los Angeles, I have tried calling shops and shopping online with other Indian boutiques in the US (and even the UK), and I have been to all the sites that pop-up on Google, Bing and Yahoo.  Nothing, nowhere, nada, zero…
Here is the story:
My Son:  Easy, one would think.  The boy just wants a simple cotton kurta set that won't itch at the neck.
Local Stores: nothing in a pure cotton. Actually, nothing even in a pure and simple silk. They are all polyester with heavy work.
Online US Sites:  Last year I ordered 2 outifts for him from a site whose name I will not disclose. They were advertised as silk and as a size 6.  They were neither silk (they were a very visible polyester) nor able to fit a 6-year-old (they were way too big).  I could not return them.
Online Indian Sites:  Found! Simple cotton ones with light thread embroidery.  But I ordered them 4 weeks ago from a place in Kerala and they are not here yet. Not sure if they will get here in time.
My Daughter:  She likes the longer cholis and again wants something easy to wear.
Local LA Stores:  Forget it. Not a single store carried anything remotely suitable for 3 or 4-year-olds.
Online US Sites:  Again, nothing. And after the disaster with my son's kurta, I am hesitant to buy things online.
Online Indian Sites:  I contacted some stores in India, but they take 4-6 weeks to get here!  In any case, the styles out there are just mini-adult versions. Nothing whimsical, special, or made with kids in mind.
Ergo, I will be doing what I did last year:  rushing to the tailor to have him stitch somethings from fabric I give him.  So Mr. Tailor on Pioneer Boulevard, I will be seeing you this evening. It will be costing me way too much in money and time, but at this point I am left with no other option.
Why is simple, tasteful Indian clothing for kids so hard to find?  I cannot wait for the Rayil Kids clothing line to debut.
image via Bing images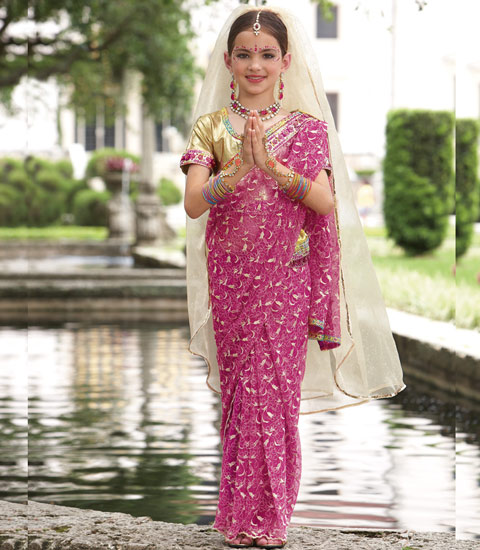 Have you seen this?  It's a sari costume from Chasing Fireflies (they have a matching adult version as well).  My kids were flipping through the catalogue the other day and I think they were actually annoyed about the picture.  Like, "Hey, that's not a costume."
My son closed the discussion with, "Some people – they are not Indian – want to be Indian on Halloween."
image via Chasing Fireflies