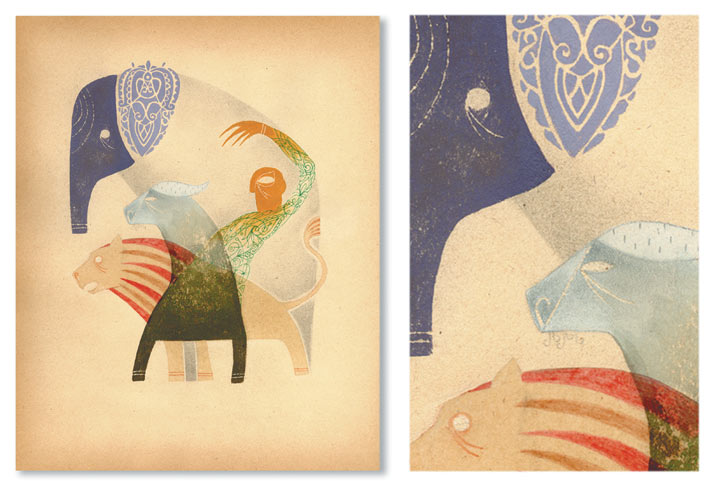 Navratri starts tomorrow – are you ready?
Images surrounding the story of Mahshasura are…let's just say…a little on the violent side.  Which is why this work by artist Andrew Holder is a breath of fresh air.
Stay tuned this week for more on celebrating Navratri and Dussehra with your kids.
image:  Mahishasura by Andrew Holder