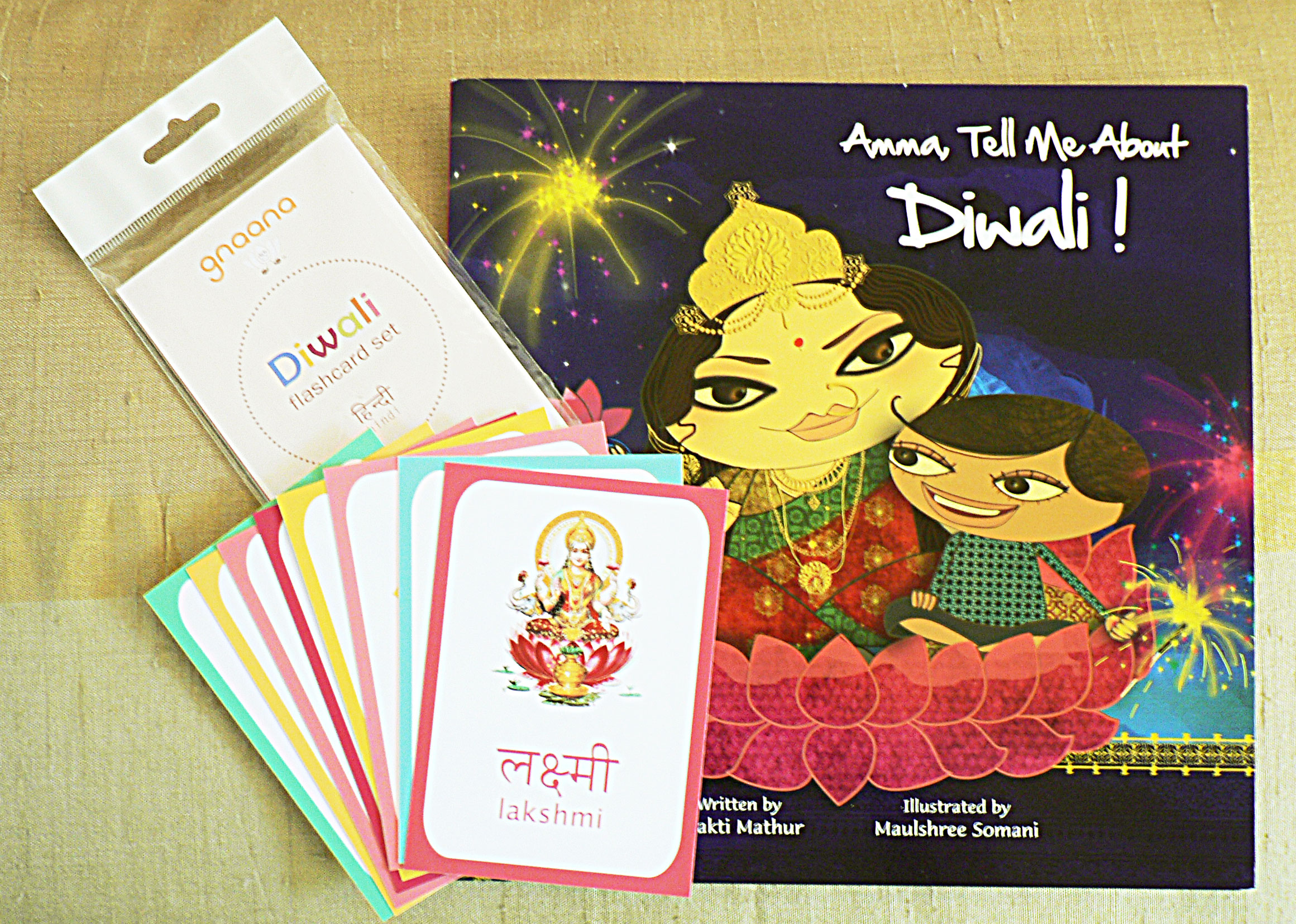 It's October – and that means the Fall Holidays will be here before you know it.  Navratri is just 2 weeks away, and Diwali Main Day this year is on November 13!
Get ready for Diwali with this terrific book and flashcard set!
Brilliant firecrackers lighting up the night,
Diyas twinkling like stars – what a sight!
This is Diwali, in all its glory,
As told to Klaka, by his Amma – a magical story.
Amma, Tell Me About DIWALI! by Bhakti Mathur & Maulshree Somani tells stories of Rama's homecoming and of Goddess Lakshmi. The gorgeous illustrations are sure to make this a favorite in your house this Holiday season.
Comes with a set of Gnaana's 8 Diwali-Themed Flashcards for an added educational component.  You can use your flashcards to play games, as a wall display or to make a custom photo book.  Flashcards available in: Bengali, English, Gujarati, Hindi, Kannada, Tamil, Telugu and Punjabi.
On sale now in the Gnaana SHOP.