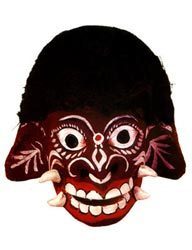 Hinduism certianly has it share of scary demons (rakshasas).  Who's your vote for the worst ?  Here are 3 popular choices.  If you have one to add to the list, please share!  Happy Halloween!
1.  Hidimba (mask pictured above)
From The Mahabharata (slain by Bhima), he was apparently a cannibal who wanted the Pandavas for a meal.  He was even prepared to slay his own sister, Hidimbi, who had fallen in love with Bhima.
2.  Kamsa
He killed infants – so he automatically makes the list.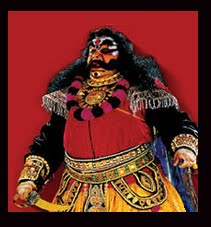 3.  Kabandha
Without a head or neck (his eyes and mouth were on his stomach), this creature was certainly scary in appearance.  And he almost had Rama and Lakshmana.  Almost.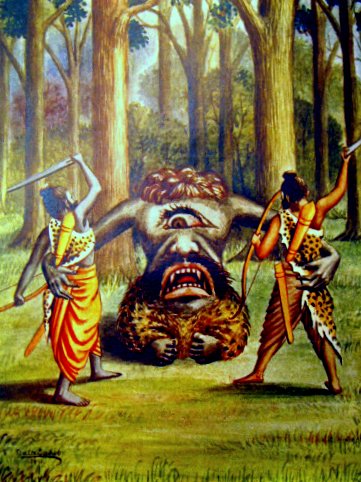 images via Google images