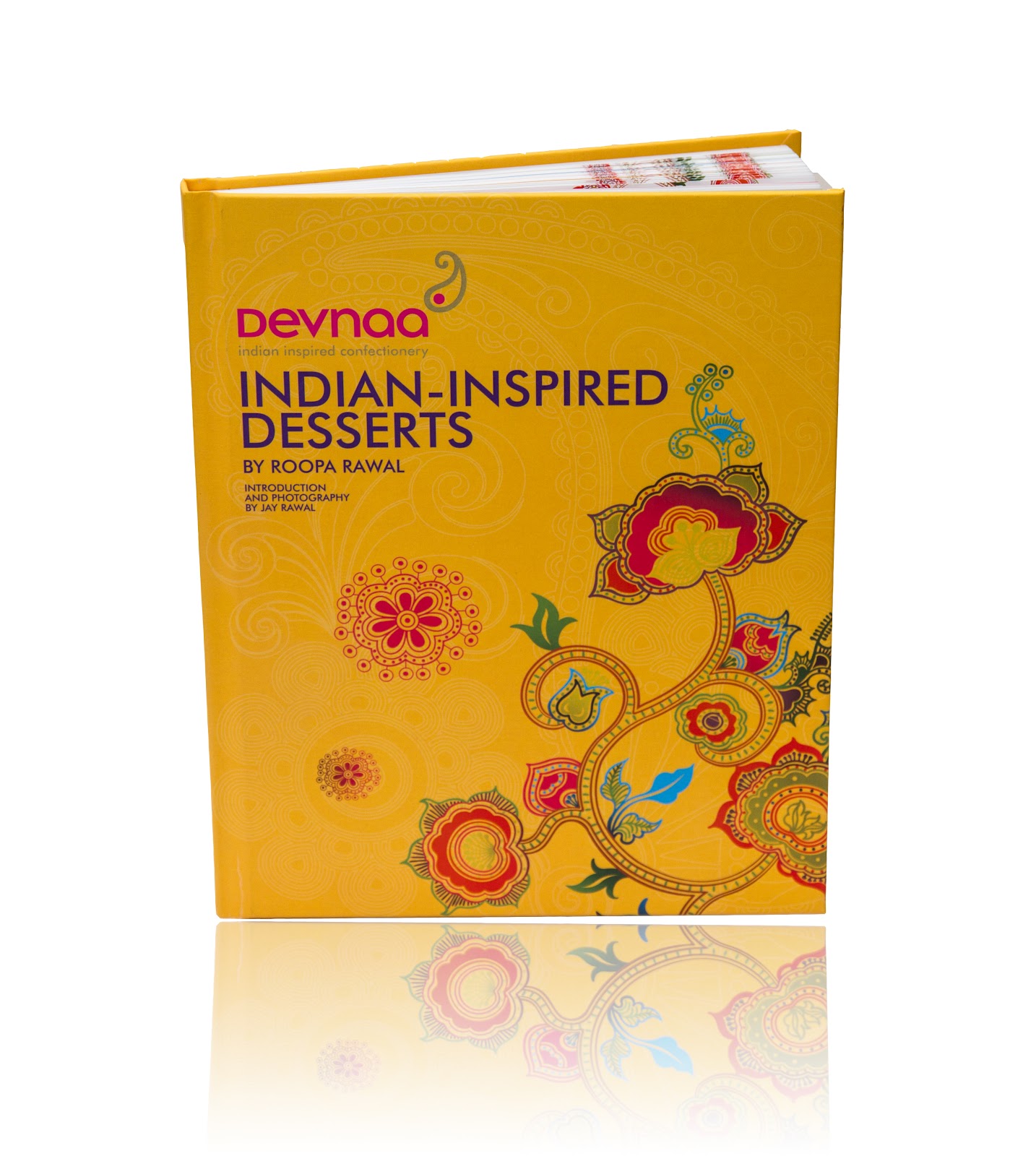 It dawned on me this past Diwali that I desperately need to expand my repertoire of sweets.  I can probably count on one hand the number of sweets I can make that are actually edible.
I'm not brave enough (nor do I have the time) to learn the complicated Andhra sweets from my mother, and I could never come even remotely close to my mother-in-law's flawless Mysore Pak, so on my list is Devnaa Indian-Inspired Desserts
 cookbook.
We featured Devnaa as a Guest Blogger some time ago(see here, here, and here), and I've sampled their chocolates, so I'm excited to try their recipes.  Baked Gulab Jamun, Pomegrenate Lime Mousse, and Rasmalai with Strawberry Compote are first up.
image via Devnaa