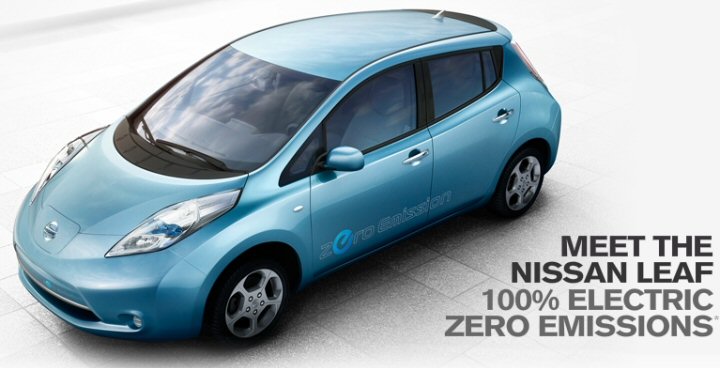 I don't often get excited about cars, but our house has been in a state of uber-excitement for the past week over our big Diwali purchase:  the 100% electric Nissan Leaf.
Suddenly driving is less of a chore – and we have lots to share with random, curious strangers.  The kids have even composed their very one "electric car song."
What I love most (apart from never having to go to a gas station – we plug it into an outlet in our garage) is the programmable climate control – so the car is just the right temperature when we load the kids in the car at 7:45 am.
Of course, we took it to the temple last Friday and almost ran out of charge…we pulled into the driveway with 4 miles to spare.  Learning curve noted.  Good thing we have a good number of EV charging stations around us…