Archive for December, 2012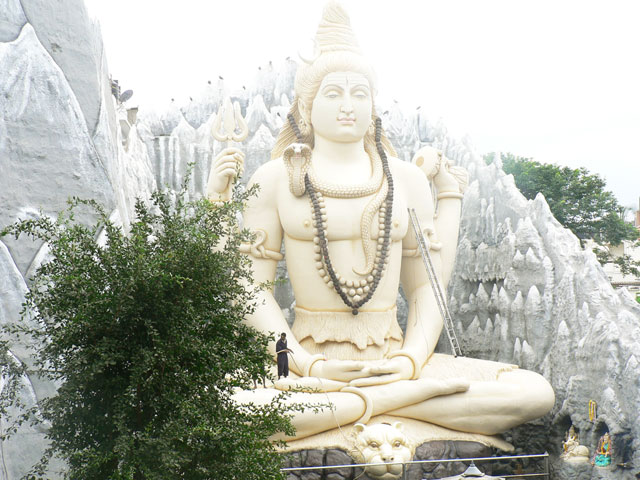 It's excitement as usual on our Holiday in India: so far, we've witnessed a scooter-scooter crash, sat through a yelling match over a parking spot, rode Bangalore's new (albeit sparsely populated Metro) and got tummy-aches due to guava-binging.
We made a brief stop at Bangalore's Shiva Temple – which the kids thoroughly enjoyed – touching real ice as they spelunked through the pretend Mount Kailash.  I was able to get a great shot of the 65-foot Shiva Statue – enhance by the beauty of a foggy day.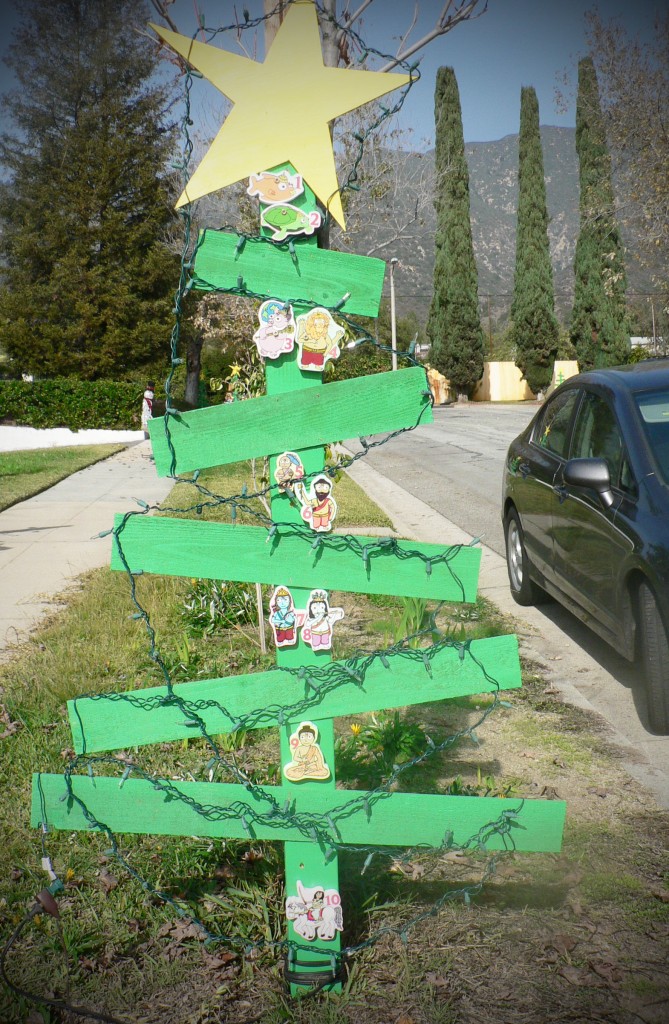 My in-laws surprised us the other day when they decorated their neighborhood Christmas display with the kids' beloved Das Avatar Puzzle pieces!  People actually stopped to take pictures of the tree (they live in a historical neighborhood renowned for its holiday decorations) – which gave us a chuckle.
Hindi immersion for a little over 1 hour during the holidays…too bad they don't have this in other Indian languages!
Indian-Inspired Christmas wares – check out our Etsy Treasury here.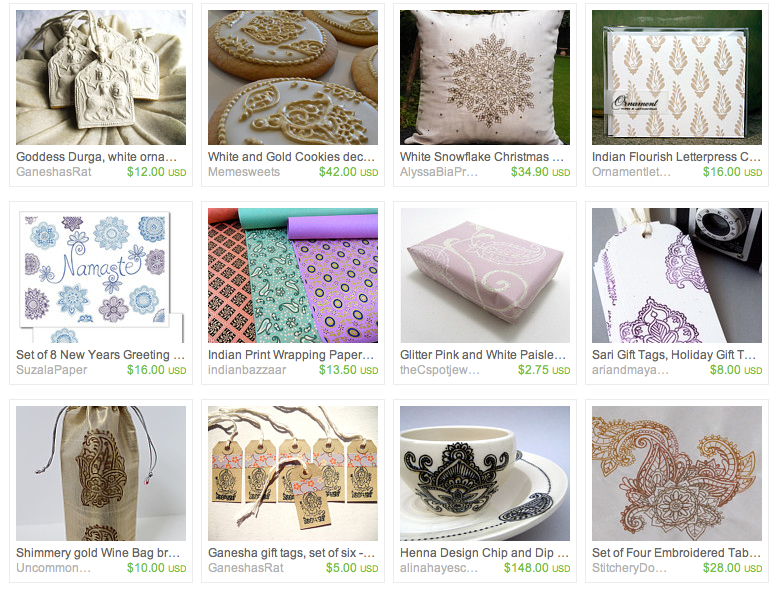 A cute cartoon about Mickey's Christmas Crisis – in Hindi!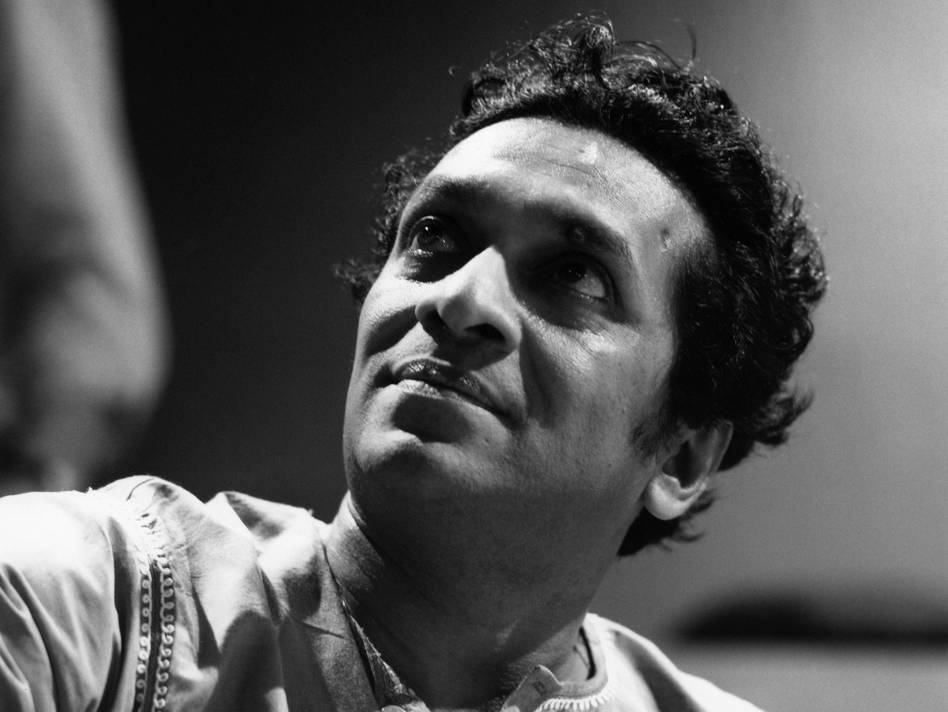 If you haven't heard, it happened yesterday at a hospital near his San Diego home. Pandit Ravi Shankar was 92 years old.
We can all thank him for bringing something beautiful, which is India's own, to the world.  May your legacy continue, Sir.
Listen to NPR's excellent broadcast here.
Ravi Shankar circa 1960 in the U.K. (photo by David Redfern)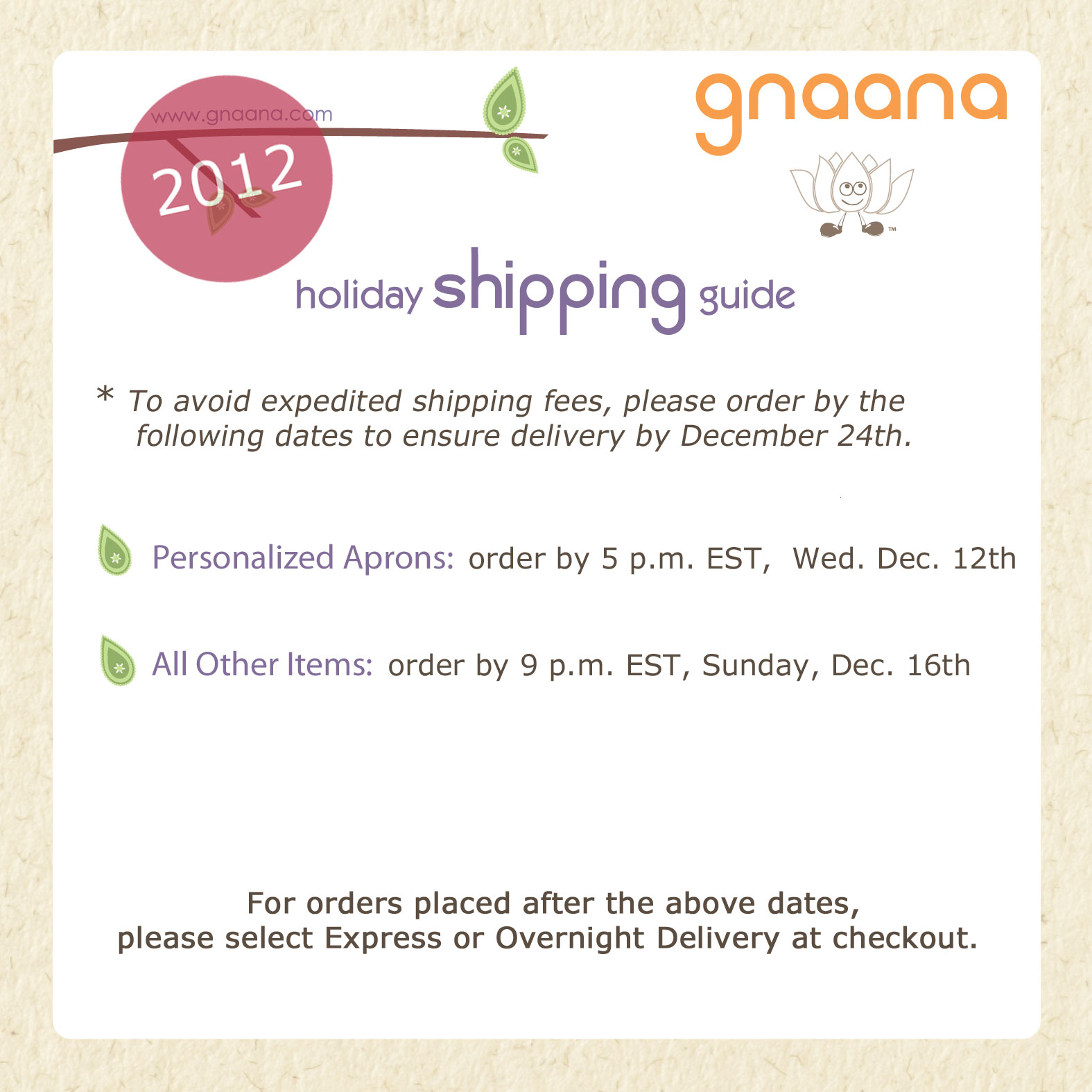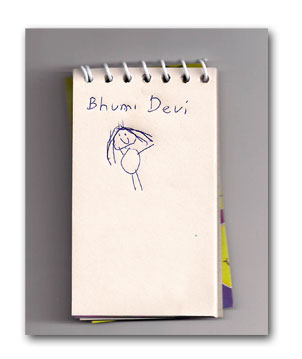 November was quite a month.  As if Diwali, my daughter's 4th birthday and the launch of the new Rayil website were not enough, our family had to pack-up and move out of our current home and squeeze into a (very small) rental condo.  Reason?  We are demolishing the existing one-story (and very old/outdated) structure to construct a brand new 2-story home.  The new home design is inspired by principles of Vastu Shastra and incorporates many "green" features – courtesy of an award-winning LA architect and a builder who specializes in green construction (more on this later!).
Obviously it is big event in our family.  I've stated before that one of reasons I love our culture is because it is our tradition to make a big deal about these major life events.  As per tradition, we performed a Bhumi Puja at the property with our family and close friends (more on this later too).
I briefly explained to the kids that we were performing this puja to ask for the blessing of Bhudevi – Mother Earth:  to ask for her forgiveness for disturbing her and to pledge to treat her earth with care and respect.  In the midst of all the chaos, my dear son managed to find a little notepad and pen and draw a picture of Bhudevi. This was his way of honouring the Goddess during our prayer ceremony.
Melt my heart.  This one is getting framed.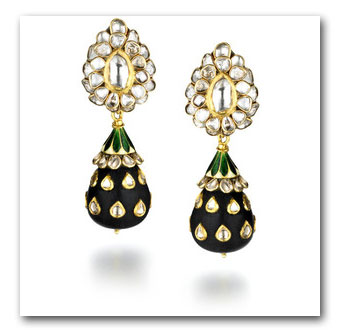 We don't often post about jewelry on the Gnaana Blog (maybe because personally I don't often think about treating myself).  But I was introduced to Madhuri Parson's jewelry through a college friend and I'm in love.  Her pendant earrings are on my wishlist for the next celebration.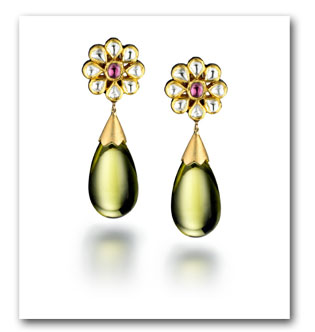 And for our readers and followers in Mumbai: be sure to check out her Trunk Show on December 7th and 8th (preceded by a cocktail reception on December 6th) – all at the new Le Mill boutique in Breach Candy, Mumbai.  This event is co-sponored by Harper's Bazaar – so it's sure to be quite an event.  Invitation and detail below.  RSVP to nimmi@lemill.in.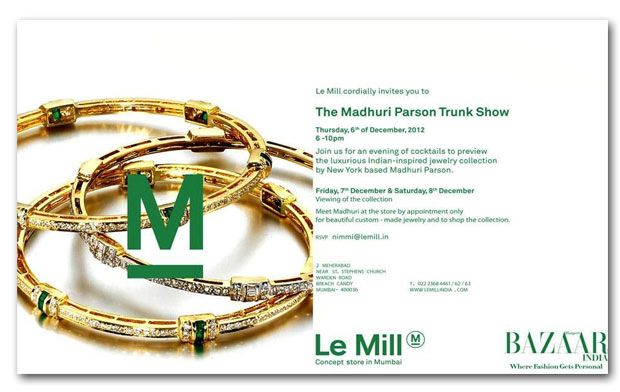 images via Madhuri Parson New York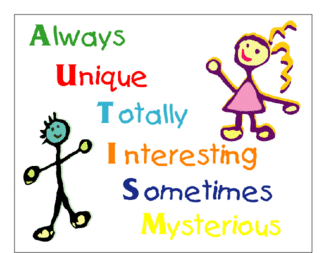 I witnessed a sad incident the other day at our local temple.  An 8-year-old boy was seemingly "misbehaving" during a temple function.  He wasn't doing anything terrible – he was just very excited and was being disruptive when kids were supposed to be lining up.  One of the uncles in charge was getting increasingly agitated with him and finally (invoking presumptive co-parenting authority) yelled at him.  The uncle was asking the boy why he couldn't listen and why he had to act "this way."
I've know this boy for quite some time and he is clearly autistic – a rather severe case actually.  But it was obvious to me that the uncle did not know the boy was autistic.
Which begs the question:  how aware is our Indian community about autism?  Autistic children clearly need the support of not just their immediate family, but also that of schools, friends and the community they socialize with in order to cope with their condition.  I wonder how many Indian families suffer because autism is either not understood within their circle of friends or because they are afraid to talk about it because it carries a (negative) stigma.
So parents, please take the time to educate yourselves about Autism.  As of May 2012, the CDC reports that 1 in 88 children have been identified with Autism Spectrum Disorder.  The Times of India also reports that there has been a 6-fold rise in the number of autism cases in India itself.
Children with autism fall somewhere on a spectrum, which can range from mild symptoms to the more high-functioning (e.g. Aspergers).  Chances are that one of your child's friends may fall on this spectrum.
Below is handy visual on some of the signs of autism (larger version here).  For more information, please go to the Autism Society of America's website.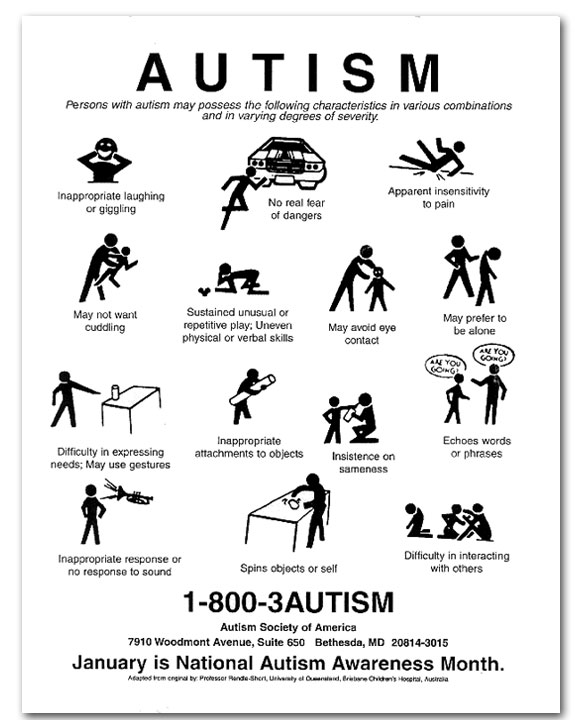 images via Autism Society of America