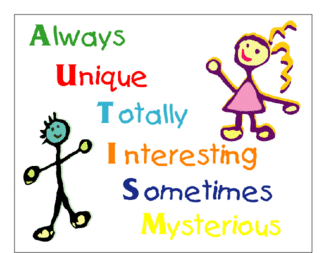 I witnessed a sad incident the other day at our local temple.  An 8-year-old boy was seemingly "misbehaving" during a temple function.  He wasn't doing anything terrible – he was just very excited and was being disruptive when kids were supposed to be lining up.  One of the uncles in charge was getting increasingly agitated with him and finally (invoking presumptive co-parenting authority) yelled at him.  The uncle was asking the boy why he couldn't listen and why he had to act "this way."
I've know this boy for quite some time and he is clearly autistic – a rather severe case actually.  But it was obvious to me that the uncle did not know the boy was autistic.
Which begs the question:  how aware is our Indian community about autism?  Autistic children clearly need the support of not just their immediate family, but also that of schools, friends and the community they socialize with in order to cope with their condition.  I wonder how many Indian families suffer because autism is either not understood within their circle of friends or because they are afraid to talk about it because it carries a (negative) stigma.
So parents, please take the time to educate yourselves about Autism.  As of May 2012, the CDC reports that 1 in 88 children have been identified with Autism Spectrum Disorder.  The Times of India also reports that there has been a 6-fold rise in the number of autism cases in India itself.
Children with autism fall somewhere on a spectrum, which can range from mild symptoms to the more high-functioning (e.g. Aspergers).  Chances are that one of your child's friends may fall on this spectrum.
Below is handy visual on some of the signs of autism (larger version here).  For more information, please go to the Autism Society of America's website.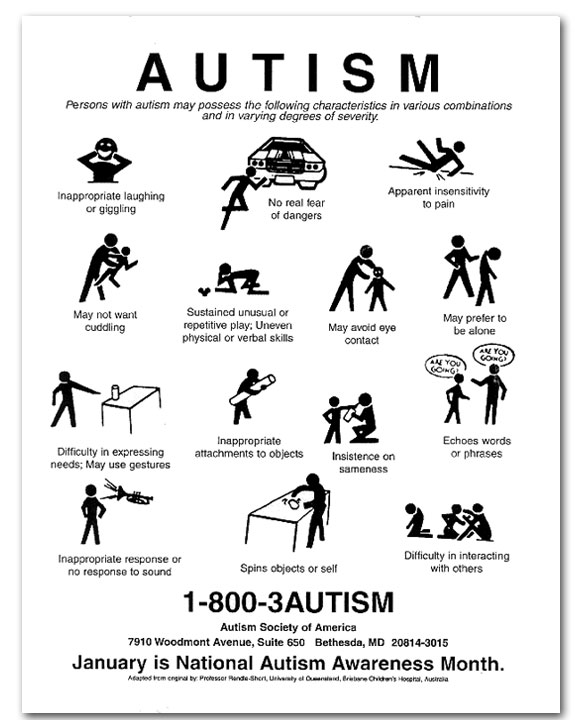 images via Autism Society of America