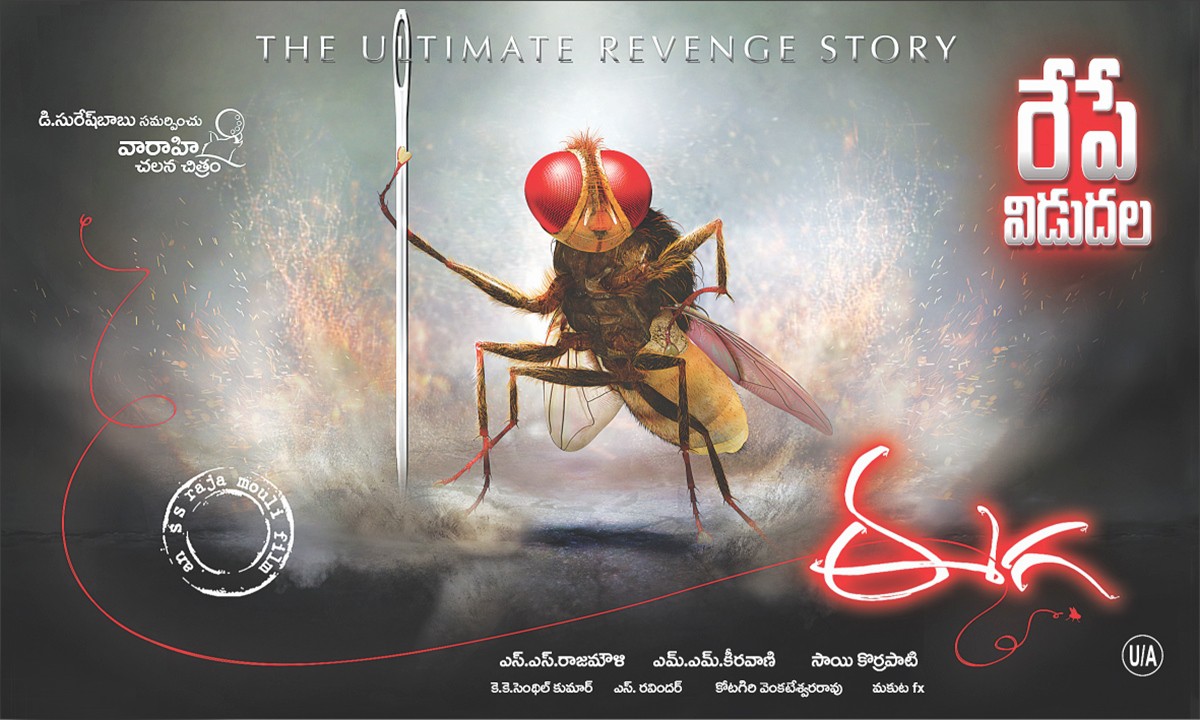 If you're Telugu and have kids, you've probably heard of the movie Eega ("fly") – about the adventures of a (computer generated) fly.  It's being touted as a movie for kids – "fun for the kids"…"kids will love the graphics"…
It's also about a love triangle – and one man murders another to secure the woman – with the murderee reincarnating as a Fly to get revenge.  So, no, it's not really a kids movie.
It could have been a cute movie for kids…but how is this level of violence OK for kids?
My kids have seen this (but only with a copious amount of fast forwarding) and laughed.  It was so very nice to watch something modern in our language.  They even came up with a storyline for a sequal:  dhoma (mosquito) – prompted no doubt after their War on mosquitoes during our recent trip to India.
But, really, filmmakers: for kids, this was a lost opportunity.