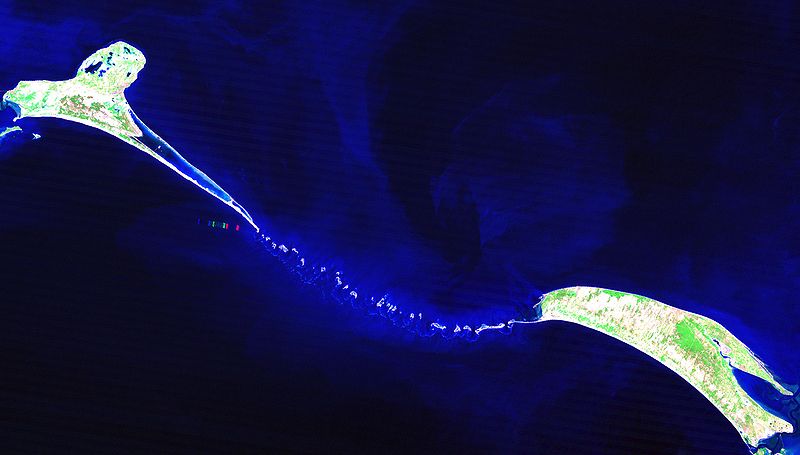 "Did the Ramayana really happen?"  Your kids have probably asked you this.  So what do you say?  Possibly?  Probably?  Or…it's just a story?
Above is a picture (via USGS and NASA) from September 2007 showing "Adam's Bridge" (also called Rama's Bridge or Rama Setu) – the area between Rameshwaram and Sri Lanka's Mannar Island.
So was it "man-made" or just a natural collection of sand banks?  Even Indian politicians and the Supreme Court has considered this (read here).
But kids, on the issue of writing Rama on rocks and then walking on them:  don't try this at home…
image via USGS/NASA