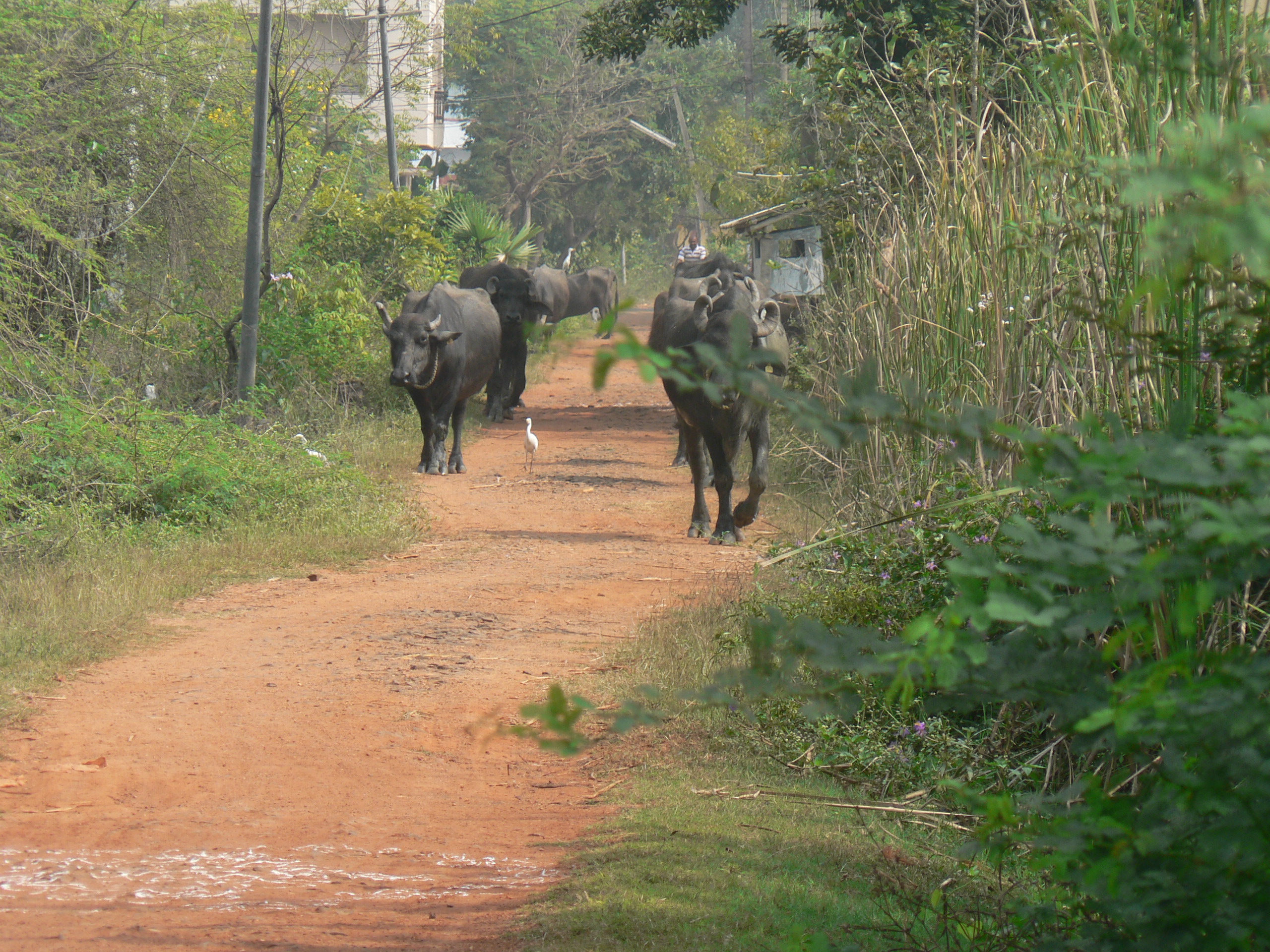 What sound do buffaloes make?  That's the question of the day as we migrated from busy Bangalore and Hyderabad for a few days in the villages of Andhra Pradesh.
I take pride in the fact that my parents come from some of the smallest villages on the planet – deep in the heart of rural AP where barely any English is spoken, and even the bus numerals are in Telugu.  So I'm very happy my kids got to spend some time there.
One of the highlights of our stay was when the kids asked for milk one afternoon, and my aunt in turn asked her neighbor, who actually keeps buffaloes, to "squeeze some out" for them.  So that's what Auntie did – she milked the buffalo and passed a canteen full of fresh milk over the wall.  Of course it took another half-an-hour to boil the milk, add the Boost and then cool it – but the kids were so very excited to be drinking "fresh" milk.