Archive for February, 2013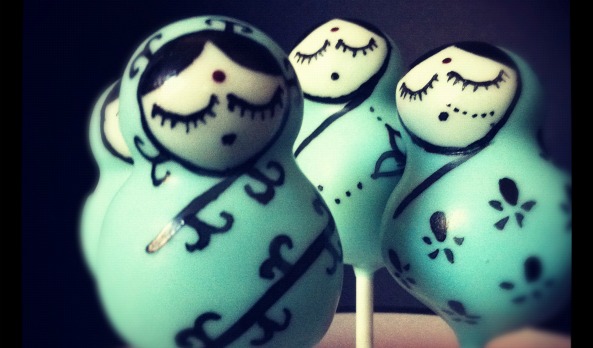 Are you part of the cakepop craze?  Check out these whimsical Ladies in Saris matryoshka edibles we found at delish! – a Nottingham, UK bakery.
Too cute to eat!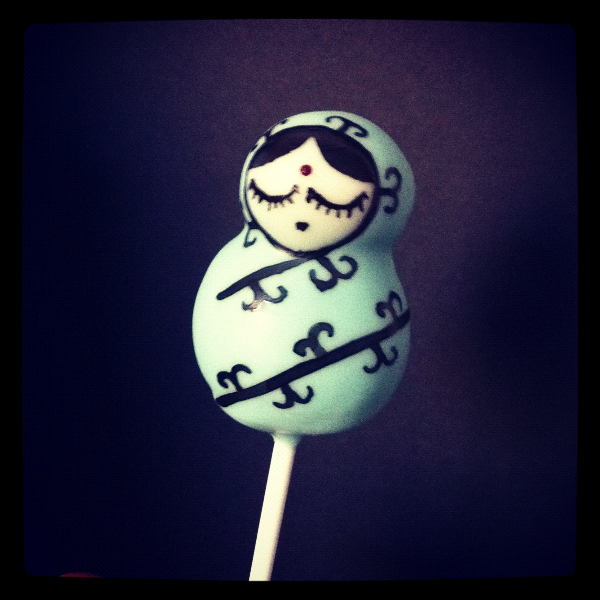 images via delish!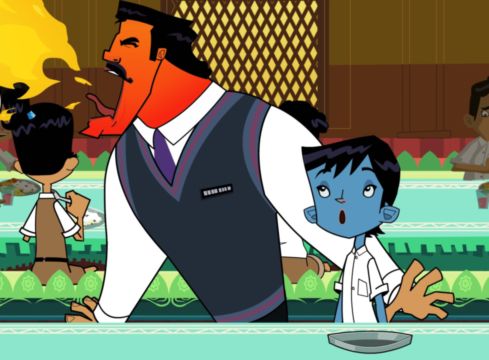 So the kids bonded over this cartoon with their cousins on our recent visit to India.  Roll No. 21, with "Kris" as a modern-day boy and "Kanishk" as an evil school principal (sound familiar?).  Quite funny with some Looney Tunes-esque violence.
And where would we be without YouTube: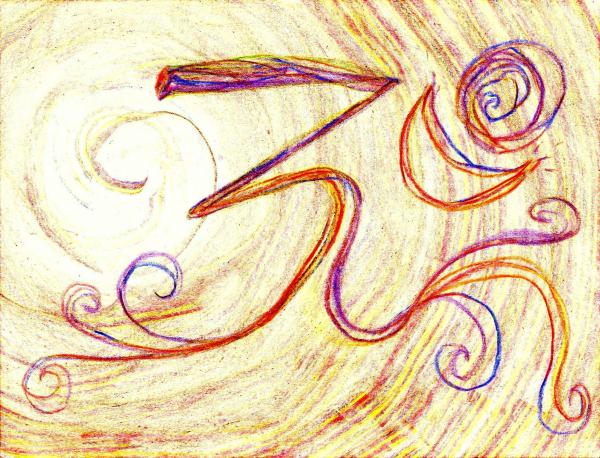 Yes we are all busy and most of us live very rushed lives.  Maybe you're gulping down breakfast or putting your shoes on in the car (that's us).  But kids pick-up on this harried atmosphere.  It can't be good for them right?  Especially when you are trying to teach them the virtues of keeping calm and staying focused.
So we recently instituted mandatory 5-minute meditation time in our house.  Ideally, it would have been in the morning (which would probably never happen), so our time is in the evenings after dinner.  There are scores of books and CDs on meditation and kids, but our modus operendi is simple:  we close our eyes, say om slowly 3 times and then breathe deeply until the timer goes off.
Five minutes of silence in our house every evening is absolutely priceless.
image: "Om" by Chandelle Hazen, available at Fine Art America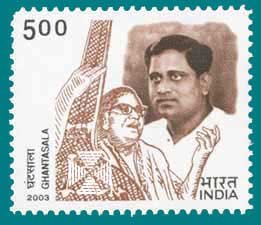 You've heard of Lata, Asha, Kishore Kumar and Mukesh, but unless you're a Southie, you may not have heard of Ghantasala – the legendary music composer and playback singer whose name is synonymous with Telugu (and many Tamil, Kannada and Malayalee) films.  He is a poet in his own right – and his voice is so memorable that even after the song stops, you can still hear it in your head…etched into your soul.
When I remember my childhood, I remember the tunes of Ghantasala.  Weekend mornings in our house meant upma, orange juice and hours of old Telugu songs in the cassette player.  Even now, when I listen to Ghantasala's songs, I sometimes get tears in my eyes as I remember those golden days.  Such is the power of music.  I have my father to thank for giving me the gift of these memories.  I hope I can do the same for my kids.
As we celebrate Valentine's Day, I cannot forget the beautiful, romantic songs that Ghantasala sang.  Here are a few of my favourites:
Naa Paata Nee Nota Palakalu Silaka
Mallelu Kurisina: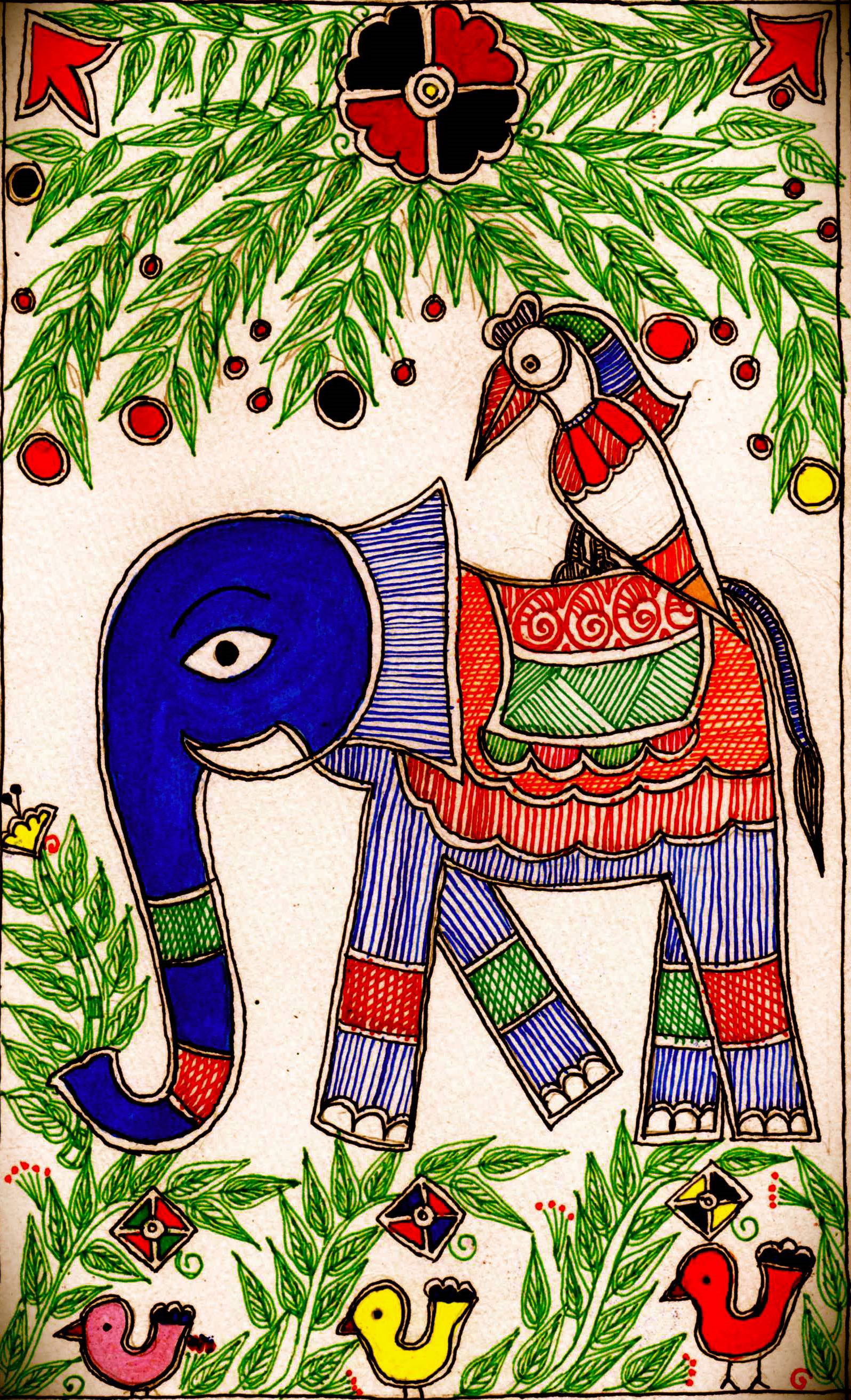 Know anyone?  We're seeking a Madhubani artist for a new project.  Please email us at talent@gnaana.com.  It's sure to be a fun project!
A little bit about Madhubani painting:
Madhubani painting is a traditional folk art from the Mithila region of Bihar.  It's distinctive and curious style – bulging eyes, jolting noses, and abstract designs – appeals to kids and adults alike.  Remarkable, the bold colors are derived from natural flowers, plants and leaves.
image courtesy Indian Crafts Villa
Not sure if this is for the adults or the kids, but these gorgeous wood legos are are iichi in Japan. May be available here.
images via iichi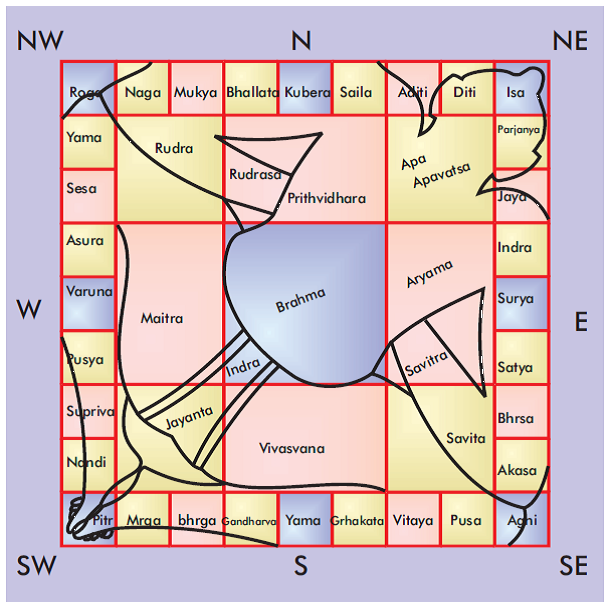 A baseless superstition – or does Vastu have have merit?  I'm convinced  it's both.  Vastu "consultants" abound in India (and elsewhere) who make claims that if rooms and furniture are oriented "as per Vastu," then good fortune will come – or at the very least that nothing bad will happen to you or your family.  In fact, sometimes apartments or offices in India remain vacant because they're not "as per Vastu."
I highly doubt there will be be much difference in my life if I sleep with my head to the North or the South, or if I use more than 2 types of wood – but as we're building our new house, it struck me that some of the principles of Vastu are actually in harmony with green building design (which is the focus of our home).  We aimed to orient our home and rooms to maximize effects of sunlight and airflow so that we could minimize (even eliminate) the need for heating and cooling.  To that effect, we have a large Brahmasthan (area in the center of the home which is left open), an East-facing front door, a kitchen in the SE, prayer room in the NE, etc. etc.
Vastu and Green Design – it should be the subject of a book I think.
Do you Vastu?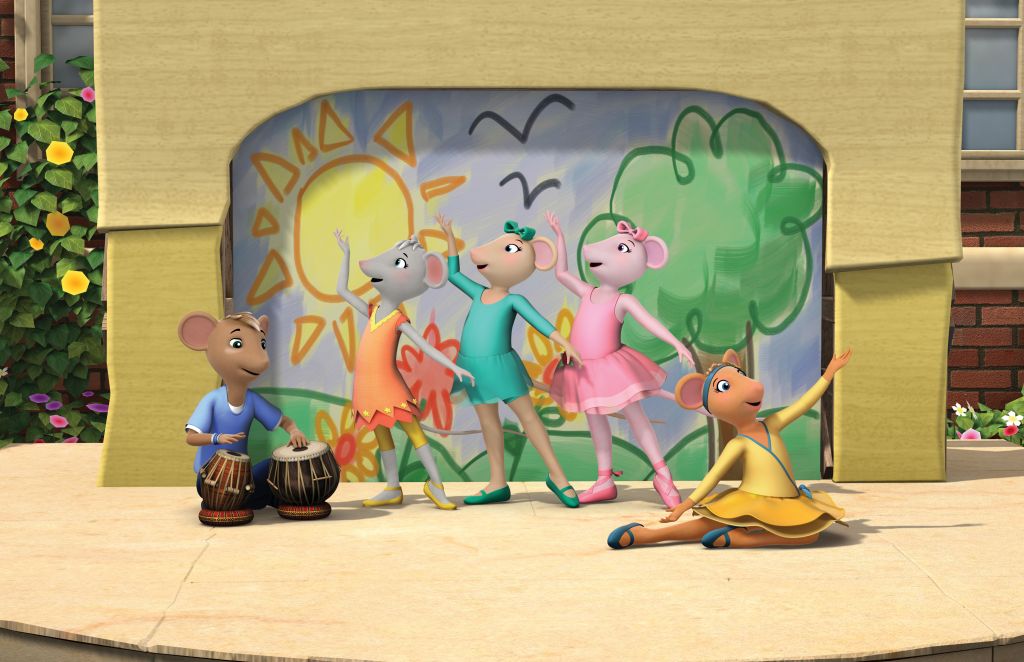 It's always exciting for the kids when their culture makes it onto mainstream Western media outlets.  If your kids are fans of Angelina Ballerina, then you've probably seen "Angelina's Indian Lunchtime" – in which Marco returns from India  and teaches the audience about The Ramayana.  He even plays the tabla (though we're not sure what that song is all about…)!
Not available on video yet, but someone taped a clip here.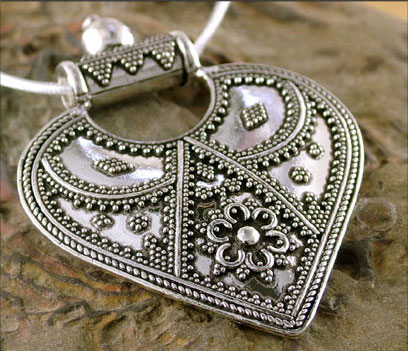 It's February…hearts on our minds.  Check out these heart necklaces from Novica – featuring jewelry-makers from Mexico, Bali, the Andes (and of course India).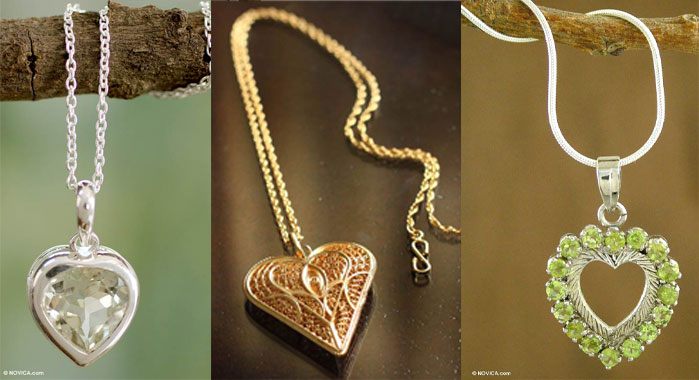 And for the little girls:  Rayil is gifting these sweet pink heart necklaces for all orders over $50 placed through February 14.  Featuring a heart-shaped pendant made of natural rose quartz on an organza ribbon chain.