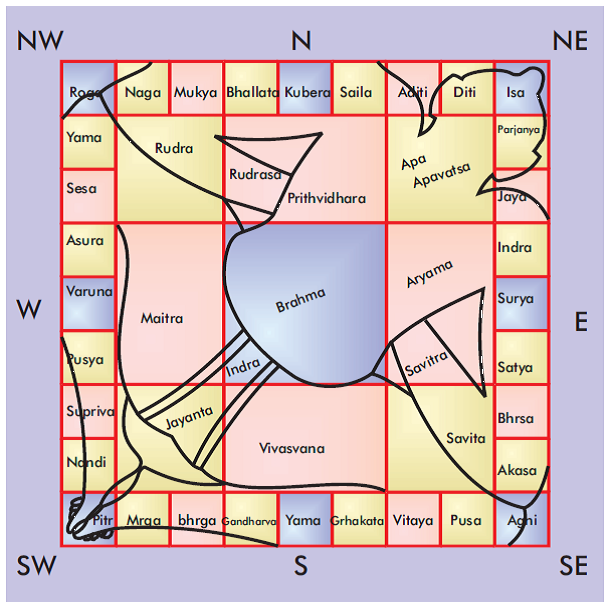 A baseless superstition – or does Vastu have have merit?  I'm convinced  it's both.  Vastu "consultants" abound in India (and elsewhere) who make claims that if rooms and furniture are oriented "as per Vastu," then good fortune will come – or at the very least that nothing bad will happen to you or your family.  In fact, sometimes apartments or offices in India remain vacant because they're not "as per Vastu."
I highly doubt there will be be much difference in my life if I sleep with my head to the North or the South, or if I use more than 2 types of wood – but as we're building our new house, it struck me that some of the principles of Vastu are actually in harmony with green building design (which is the focus of our home).  We aimed to orient our home and rooms to maximize effects of sunlight and airflow so that we could minimize (even eliminate) the need for heating and cooling.  To that effect, we have a large Brahmasthan (area in the center of the home which is left open), an East-facing front door, a kitchen in the SE, prayer room in the NE, etc. etc.
Vastu and Green Design – it should be the subject of a book I think.
Do you Vastu?