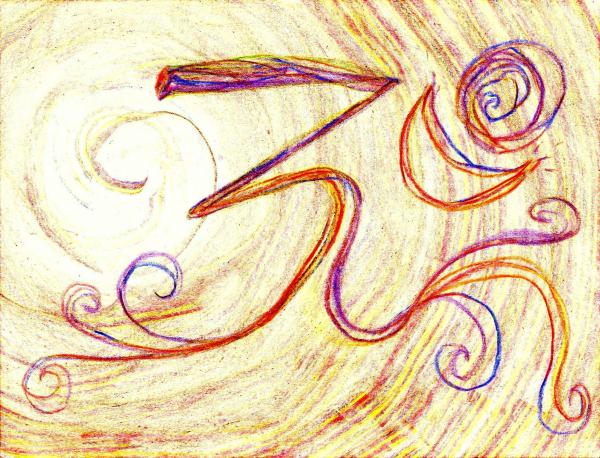 Yes we are all busy and most of us live very rushed lives.  Maybe you're gulping down breakfast or putting your shoes on in the car (that's us).  But kids pick-up on this harried atmosphere.  It can't be good for them right?  Especially when you are trying to teach them the virtues of keeping calm and staying focused.
So we recently instituted mandatory 5-minute meditation time in our house.  Ideally, it would have been in the morning (which would probably never happen), so our time is in the evenings after dinner.  There are scores of books and CDs on meditation and kids, but our modus operendi is simple:  we close our eyes, say om slowly 3 times and then breathe deeply until the timer goes off.
Five minutes of silence in our house every evening is absolutely priceless.
image: "Om" by Chandelle Hazen, available at Fine Art America