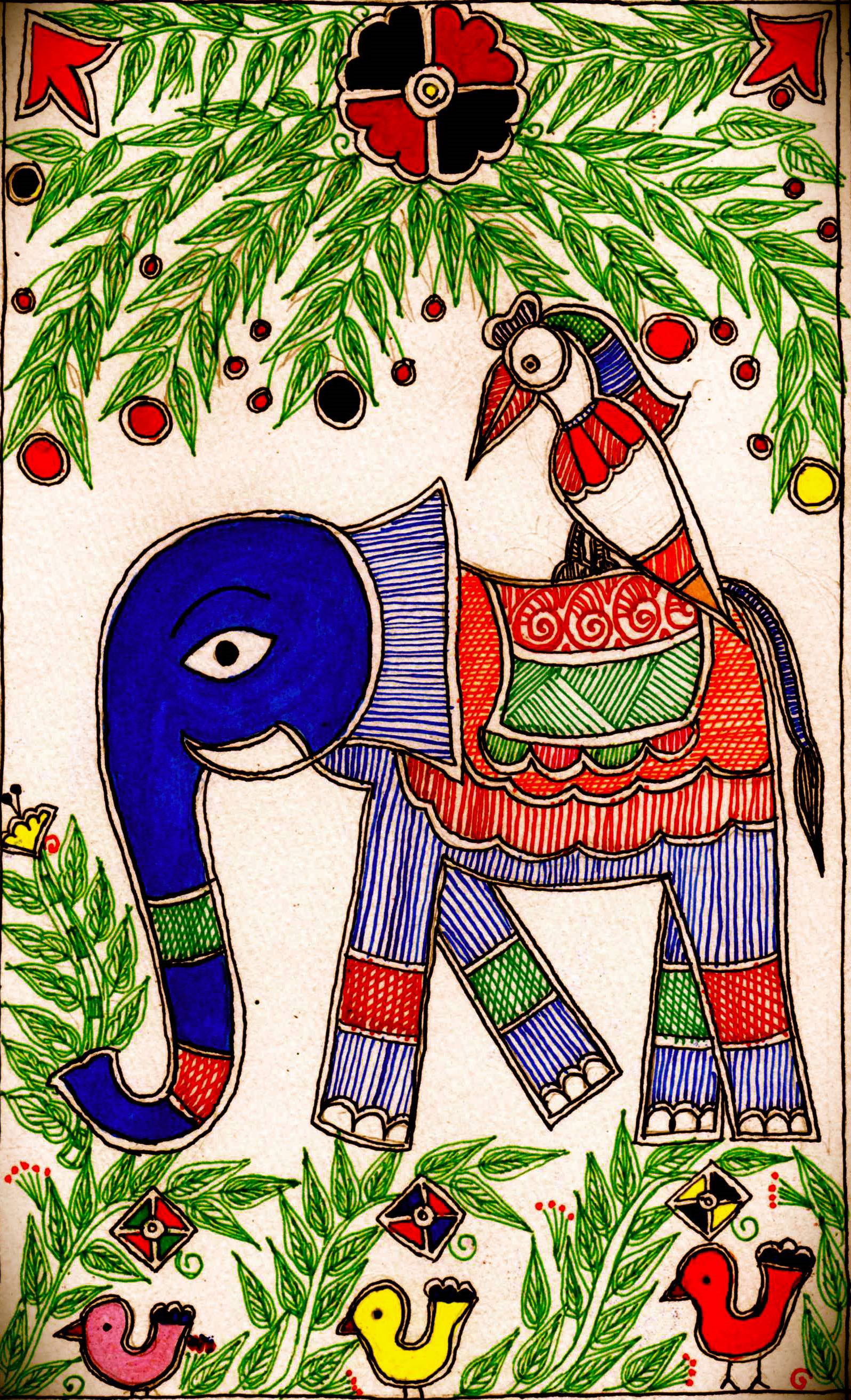 Know anyone?  We're seeking a Madhubani artist for a new project.  Please email us at talent@gnaana.com.  It's sure to be a fun project!
A little bit about Madhubani painting:
Madhubani painting is a traditional folk art from the Mithila region of Bihar.  It's distinctive and curious style – bulging eyes, jolting noses, and abstract designs – appeals to kids and adults alike.  Remarkable, the bold colors are derived from natural flowers, plants and leaves.
image courtesy Indian Crafts Villa