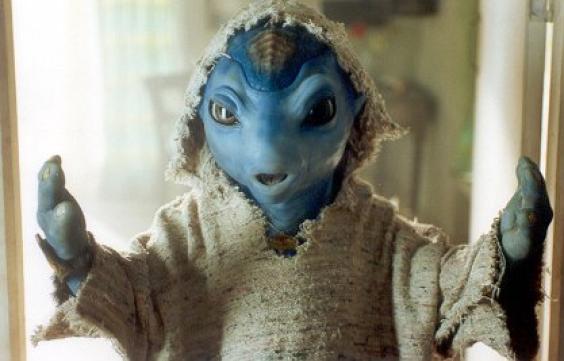 Koi Mil Gaya may be passe in India, but it's certainly enjoying a renaissance in our house.  The kids saw the movie a few weeks ago (with eyes peeled, completely enthralled) and so started The Jadoo Obsession.  The soundtrack plays in our car on the way to/from school and if anyone's been around us lately, they have probably heard them sing the songs (and they don't even know Hindi!).
The funniest quote by my daughter:  "Why are Hrithik's arms so bumpy?"
My son has even requested a Koi Mil Gaya birthday party (it's at the end of the month).  Wondering how I'm supposed to pull this off.  Ideas please?