Archive for May, 2013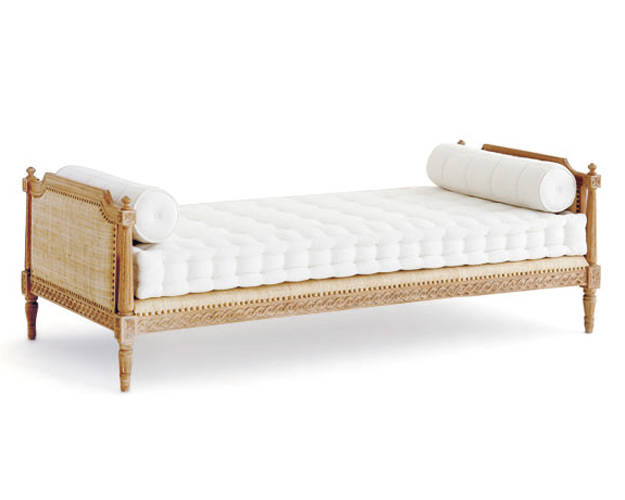 A while ago I wrote about my search for a bed for my daughter (ordered, waited, never came, discontinued – so in haste we bought a "temporary" platform for her from West Elm).
Now we're planning the move-in into our new house, so I began the search again – this time for a day-bed style.  Unfortunately, I am smitten with this Hamish Daybed by Oly (unfortunate because of the price tag).
Sigh.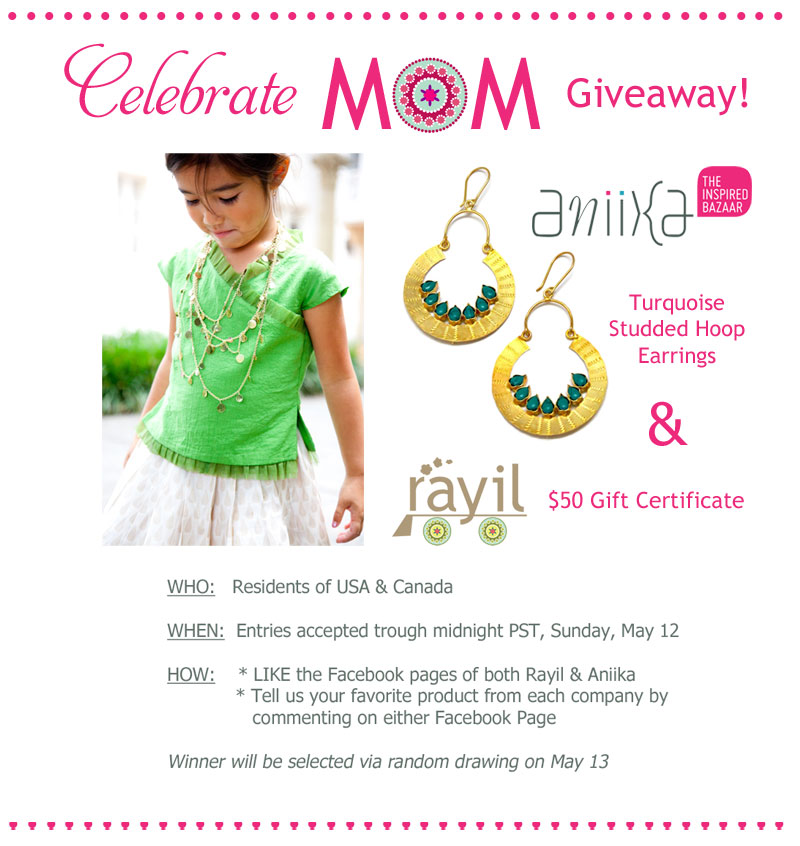 The lovely (and very well-curated) shop Aniika is joining Rayil in a Celebrate MOM Giveaway.  Don't miss out on your chance to win 2 fabulous prizes:
Gorgeous 
Turquoise Studded Hoop Earrings
 by Aniika & a $50 Rayil Gift Certificate (redeemable at 
www.rayilkids.com
)
Just LIKE the Facebook pages of both 
Aniika
 and 
Rayil
, and be sure to tell us your favorite product from each company by commenting on either Facebook page.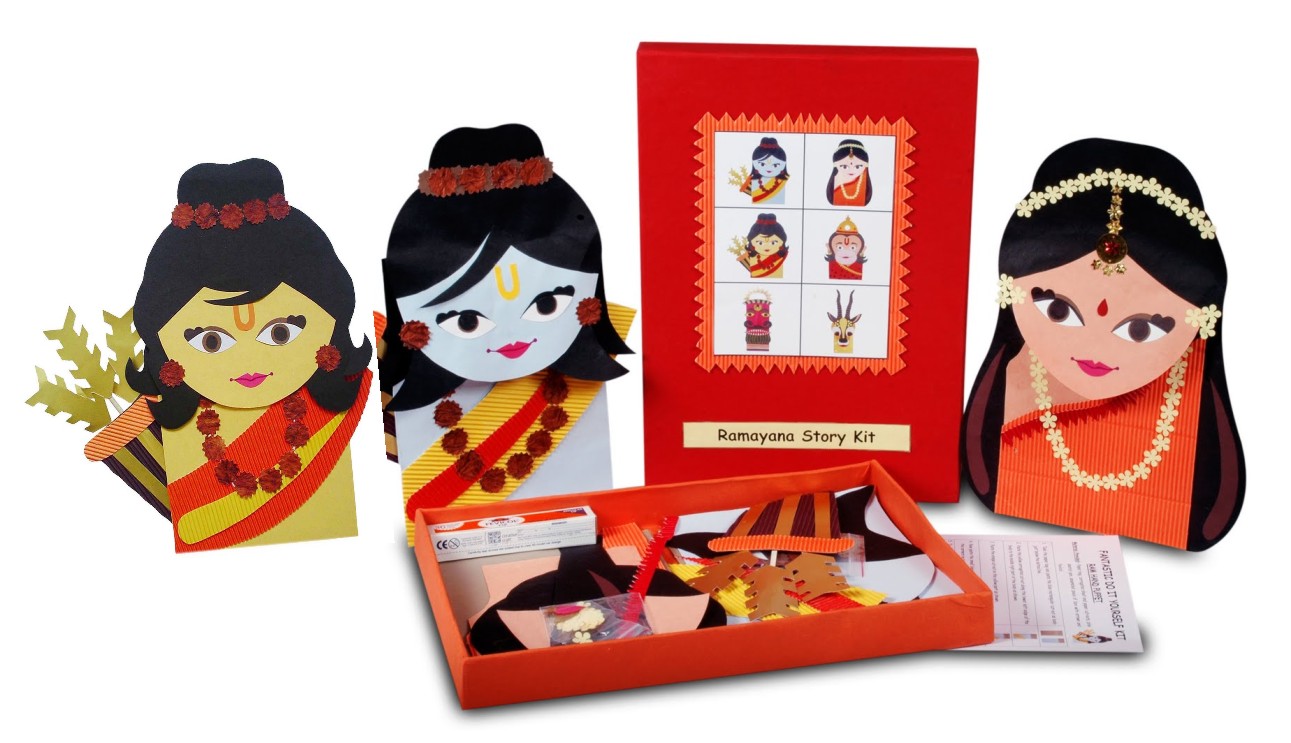 What do you think?  We're thinking of offering these DIY Craft Kits – highlighting various mythological stories with fun craft puppets, designed by an independent artist. We are trying to gauge interest, so let us know by commenting or via email (hello[at]gnaana.com) if you think they are something we should carry.
Have you seen the Rayil Blog? Check out today's post: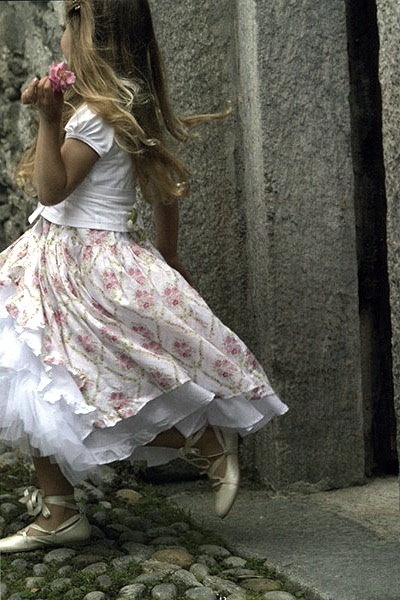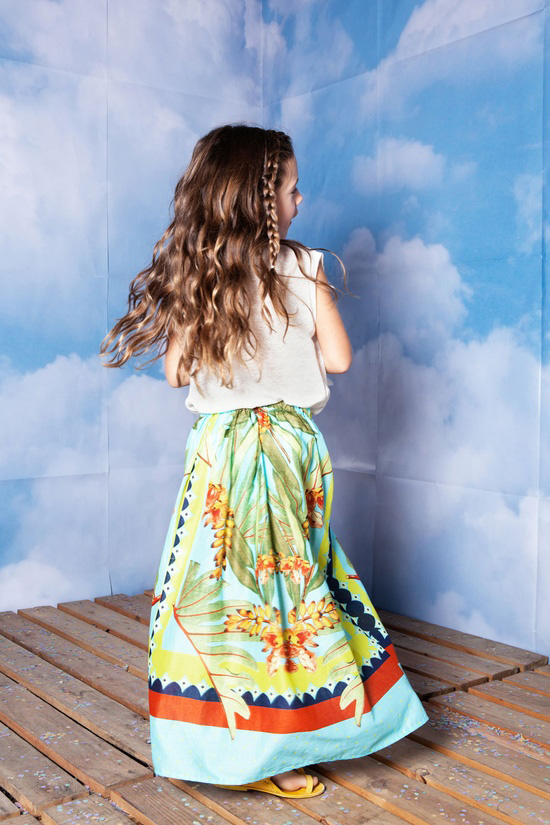 If you're a fan of the maxi, you've probably figured out that there is a certain art to creating the right look – especially for little girls.  Here are some of our tips for "Maxi-mizing"their cuteness:
Choose a skirt made with quality material.  There is a lot of fabric on display, so poor quality fabrics become very apparent.
It's all about the right top.  Keep them short (above the hipline) and fitted.
Longer tops can be tucked in.
Belts may be "too much" for the small frame of girls, though may be fine for taller girls.
For shoes – sandals are best for summer, and boots for winter.  Sneakers or lace-ups…not so much.
Maxi skirts are great for beach days, family outings or for just a day of relaxing in the backyard.
Rayil
carries some of the best maxi skirts for girls.  Your little girl is sure to steal the scene in one of these: