Archive for July, 2014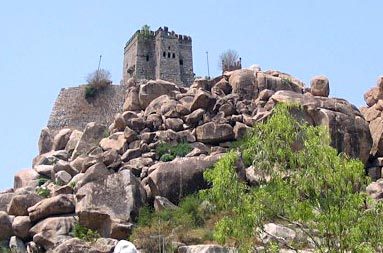 …that you may not have heard of.  It's the Battle of Raichur – and it's probably the big reason that Hindu culture remained intact and uncorrupted by Islam's influence.  The Battle was fought in 1520 between Vijaynagara Raja Sri Krishnadevaraya and Bijapur Sultanate Adil Shah.
A hotly-contested area which changed hands between Hindus and Muslims many times, Raichur (located in current Karnataka) was situated at a strategic location between North and South: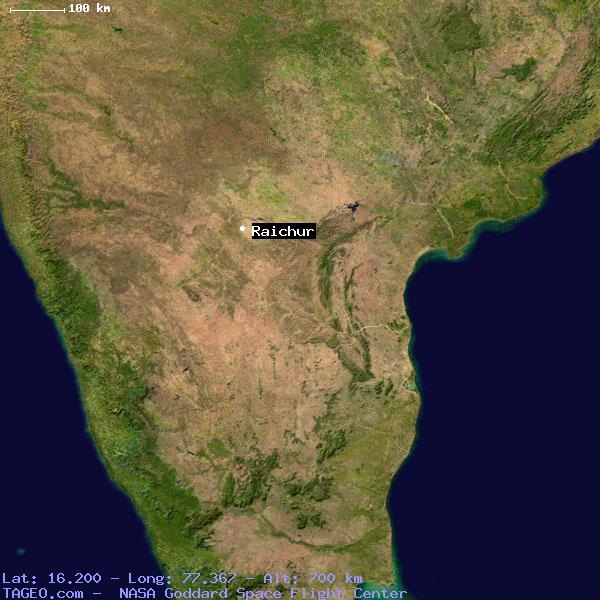 Raichur's Fort (pictured above) was built by Kakatiya King Rudra in 1284.  Although it was certainly an "uphill battle" for Krishnadevaraya to recapture Raichur from Shah, he did prevail (with a little luck and whole lot of strategy).  For this reason, the Deccan plateau was safe and secure (for at least the next 40 years and until the Mughal era…the fall of the Vijaynagara Empire is another story altogether…)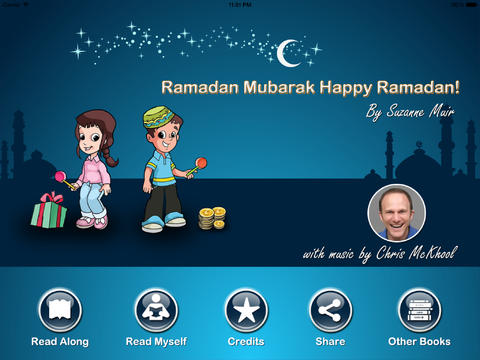 This may be cheating, but here's an easy app to explain Eid to kids.  Published by Over the Moon Stories, it even has a song performed by award winning Canadian singer Chris McKhool.
Ramadan and the Eid holiday have a beautiful message on the common humanity of mankind.  Please take the time to educate your kids.
Eid Mubarak!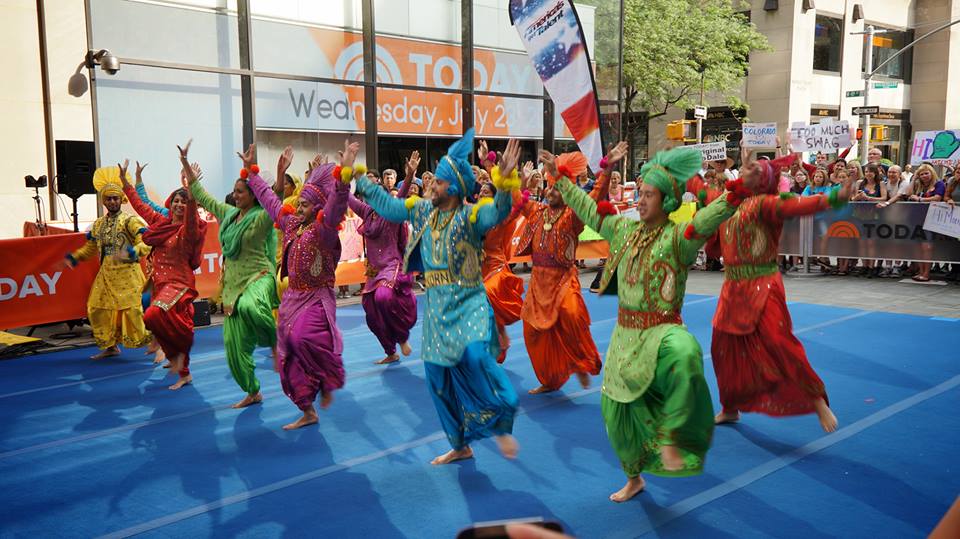 Can't help but get excited when Indian culture is displayed on national media. Cornell Bhangra performed on The Today Show this week – and are one of three finalists for a spot on America's Got Talent.
This is a (shameless) plug to vote for my alma mater to be the winner. View video and vote here.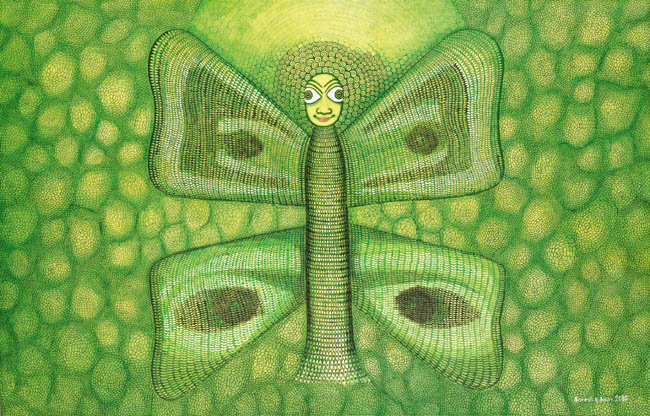 The Indian art scene is simply amazing – how I wish there were more exhibitions in the US.  I was searching for art for my kids' rooms and I became enchanted with Suresh K. Nair's Cosmic Butterfly – from a 2011 exhibit in Germany.  This Cosmic Butterfly "alludes to the dwindling living space in burgeoning Indian cities."  It's such a dynamic juxtaposition of old and new and mythology and comical whimsy.
Nair, a Fulbright Fellow, is currently a professor at Benaras Hindu University.  He has an ambitious plan to (literally) paint the town of Benaras with murals as part of his City Decorative Project.  It sounds like a beautiful plan that would involve artists worldwide.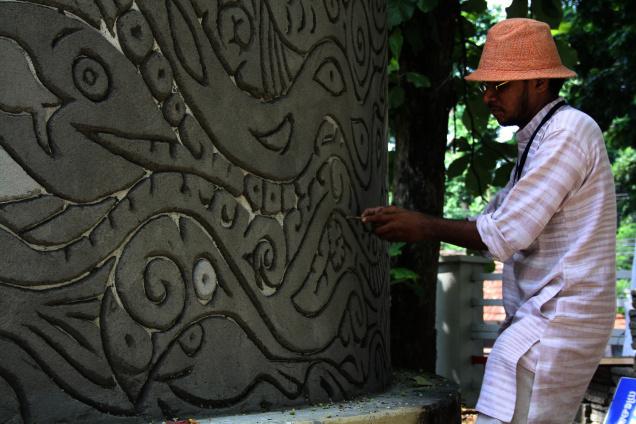 For more information on the project, click here
top image via here
Want Indian TV channels without a big investment? We've been trying out YuppTV for the past couple months (Telugu + Hindi packages starting at $19/month) – and the vote is "Yes."
We watch shows like Hara Hara Mahadev and Mahabharata as a family, and we've successfully weeded through the useless film songs and soap operas  to find some decent Telugu game shows to reinforce language.
There aren't very many cartoons and kids shows per se (maybe more will come later), but having Indian channels is proving its use in our home.
And we get to see Modi as much as we see Obama – 50/50 – as it should be.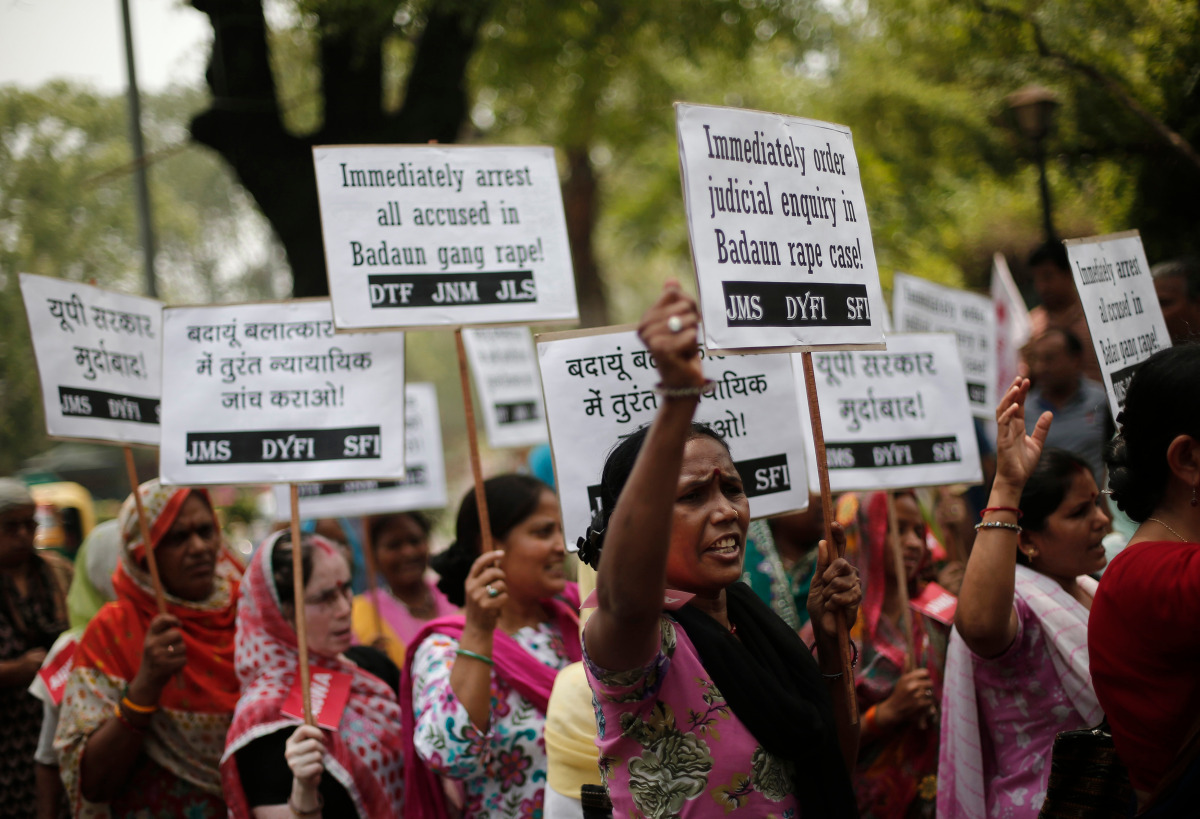 We had another post planned, but it did not seem appropriate in light of the recent news: the horrific gang rape of 6-year-old in Bangalore.
The details are sickening, but you can read the story here.
As the elders say – this is the Kali Yuga – dharma stands on only one leg – but even that seems too generous when you hear stories like this.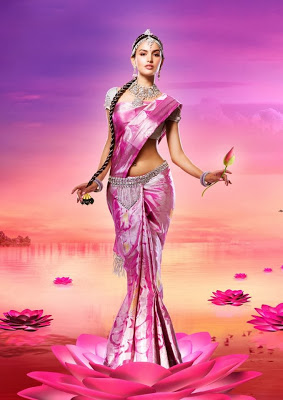 When I grow up, I want to be a … Saree Draper? Yes – saree draping is now a legitimate profession thanks to Kalpana Shah – draper extrodinaire. She's the must-have stylist for almost every Bollywood celebrity, as well as photo shoots and personal events. :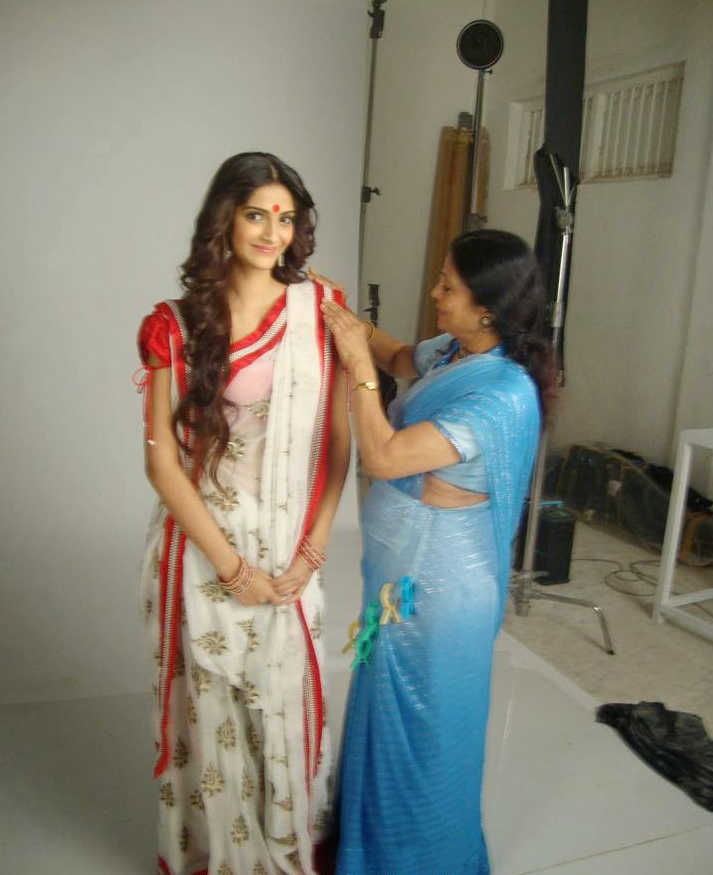 Just look at her artwork: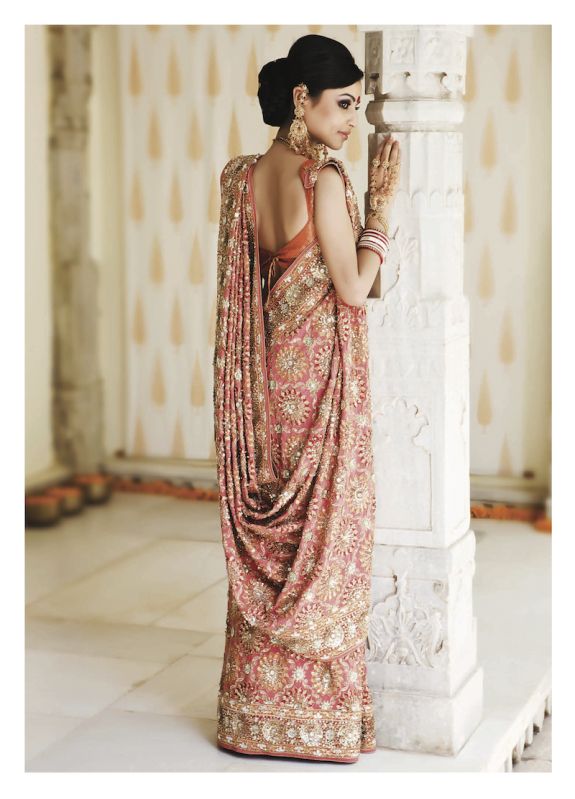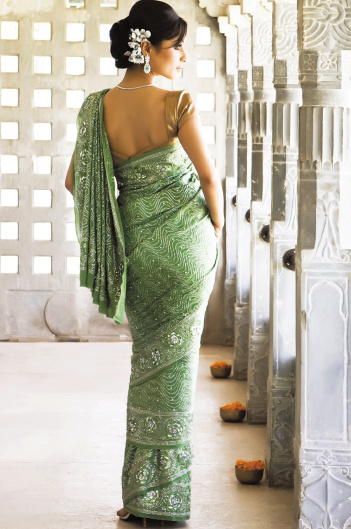 Makes my saree-tying skills seem decidedly sub-par. Fortunately she does have a book: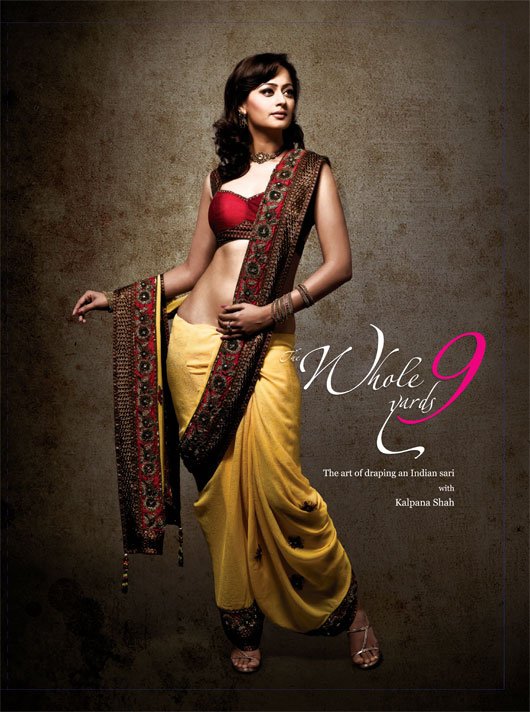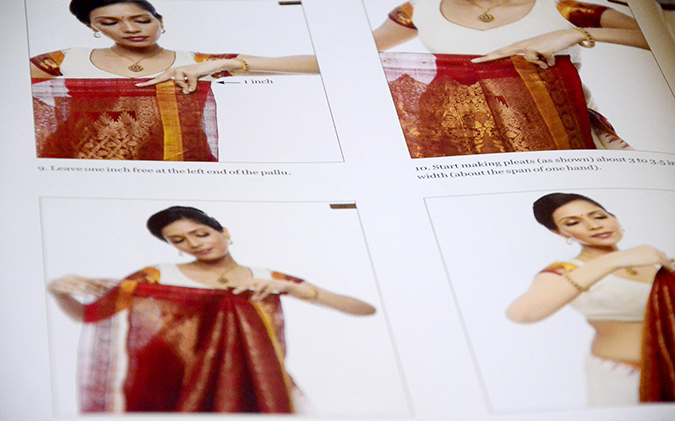 Unfortunately that book is $150 on Amazon.
BUT now there's an app for that: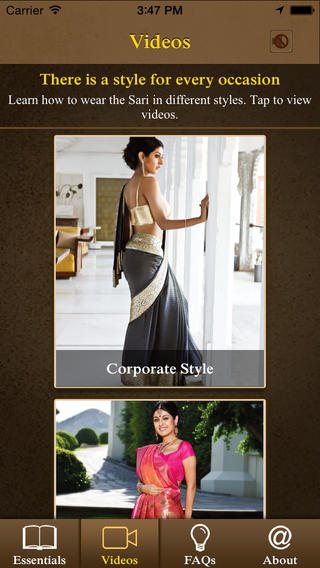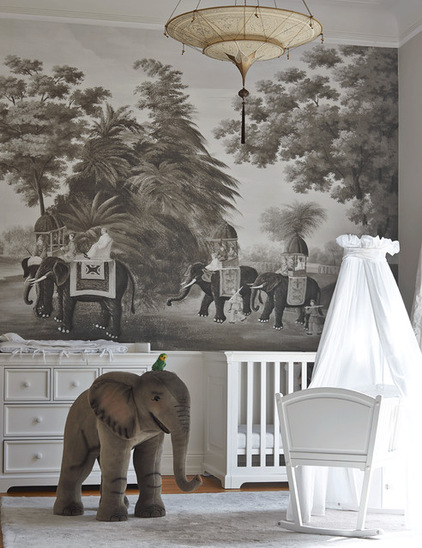 Haven't seen this one before.  From Berlin designer Julia Rafflenbeul  Muted colours, sophisticated and vintage-inspired.  Black-and-white appeals to babies, right?  Perhaps if the wallpaper was more Indian-miniature (and less British Raj), this would be a perfect room.
image via Houzz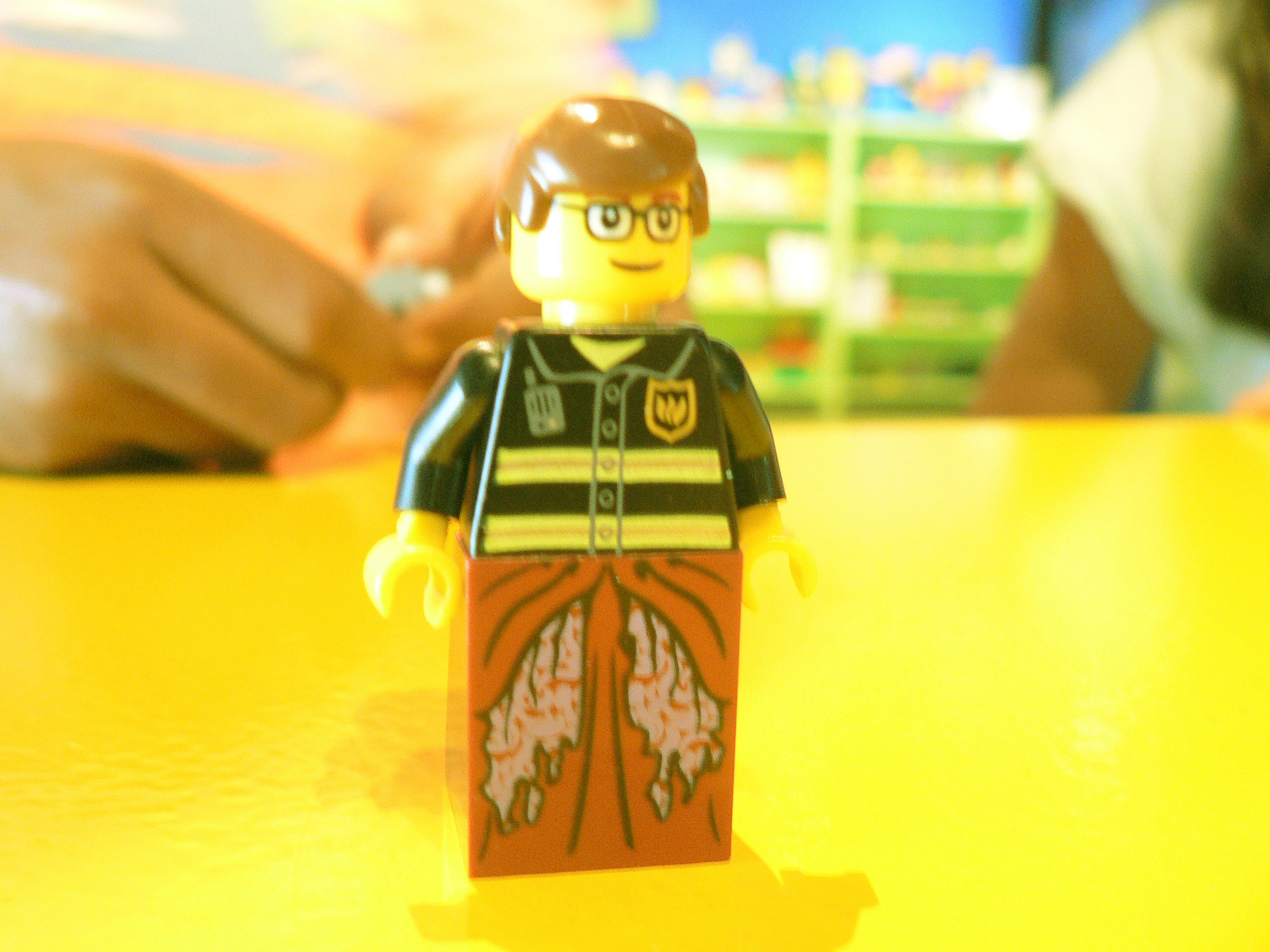 My son is making a LEGO movie at a LEGO camp this summer.  On a recent visit to Legoland, he created LEGO Lungi Guy in the free build area.
Apparently his movie is now going to have a Lungi Dance (a la Chennai Express for you non-Bollywood types).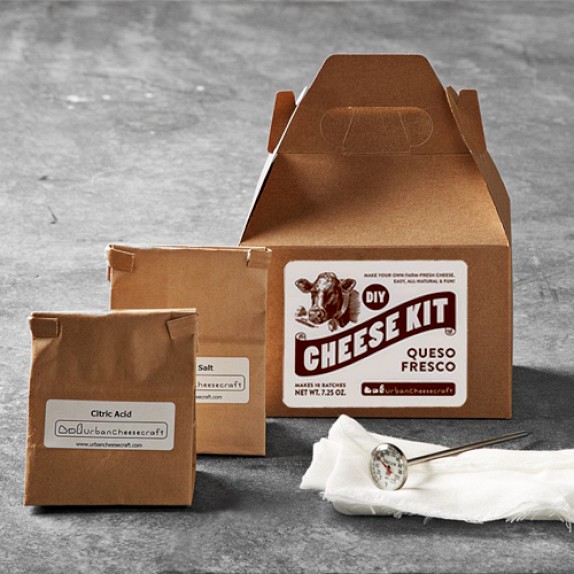 Hours of fun, a science lesson and a math lesson all rolled into one – and all for $11.99?  Check out Williams Sonoma's DIY Queso Fresco Cheese-Making Kit, on sale now.
Includes a cooking thermometer, cheese mold, instructions, and everything else you will need (just add milk).
image via Williams Sonoma