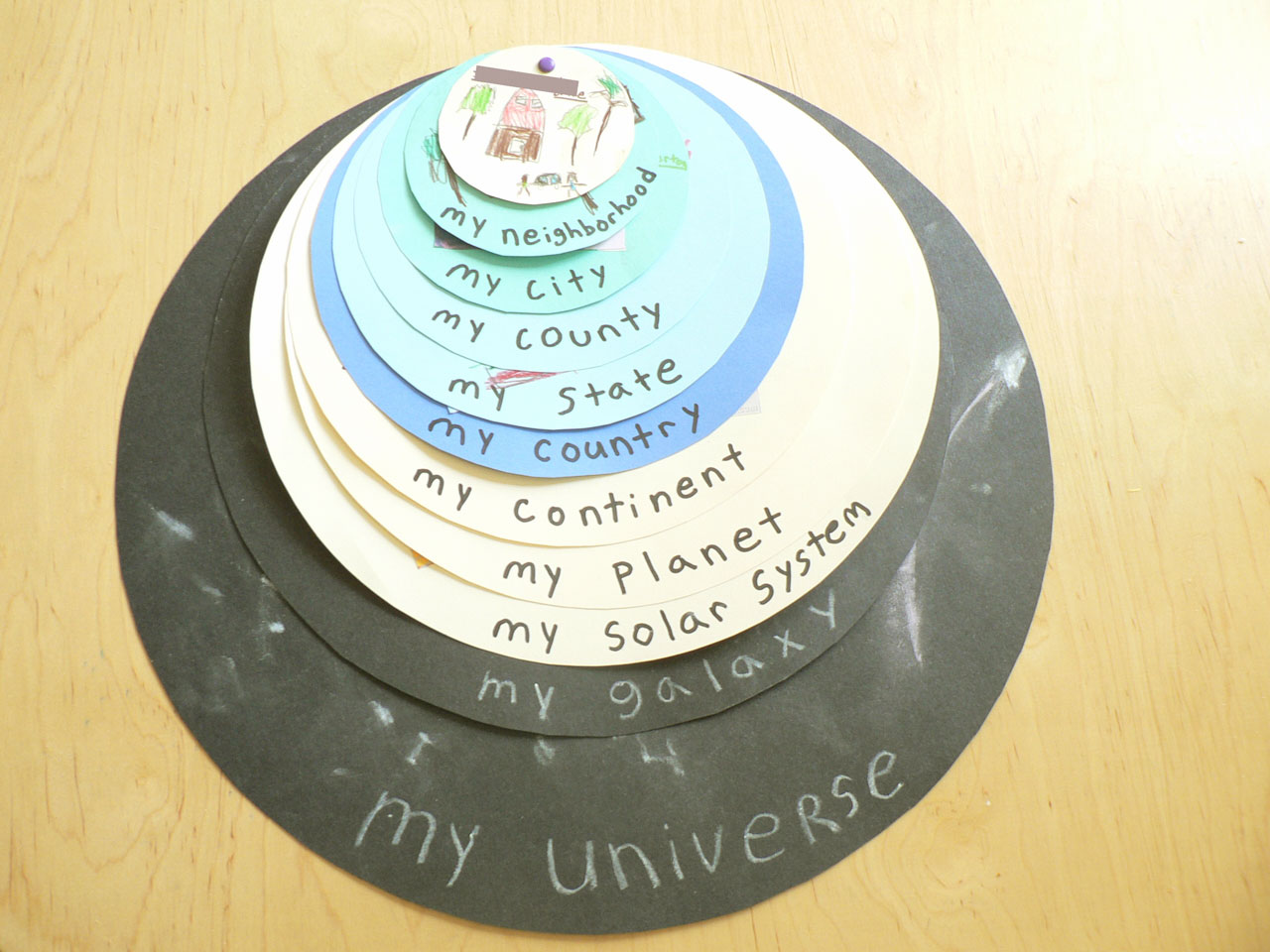 I do a course on Logic with my son (great for mathematical reasoning and for writing skills – more on that later) and we were working with Venn diagrams. My daughter wanted to join in – all those circles were very bewitching – so I had her put together this geography project.
It looks deceptively simple – but it took us about 3 hours to do properly. You will need 11 concentric circles (cut out using cardstock and a compass – with the smallest circle at 3.5″ in diameter and adding +1.25″ for the next largest circle – and you'll need a giant sheet of black cardstock if want to go out into "my galaxy" and "my universe").  My daughter insisted on drawing on most of the circles, but I also had her use computer printouts to cut and paste some things (e.g. for "my country," I printed a map of the United States and then she drew a US flag – printing out the right scale for each circle was a trial/error process).
A fun summer project incorporating math, geography and science!