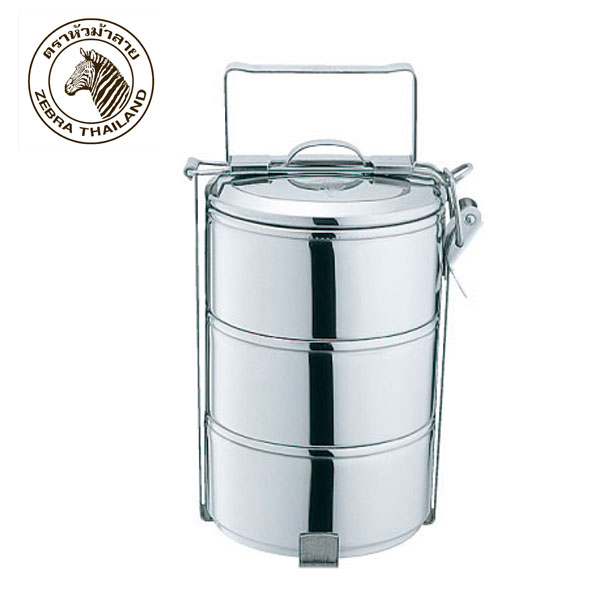 I don't often tag something with a "best ever" label, but this little tiffin carrier really, really can carry that label. I bought one for each of my kids and have been using them for over a year and half now. They still look brand new: not a dent or flick of rust – even after all the abuse my kids have put them through.
I have several carriers from India, but even my fingers bleed from trying to get them to open, so having my kids use them is out of the question. And they have rusted, so I don't like morning reminders of how I got cheated in India. So much for "pure" stainless.
These are from Zebra in Thailand. So very thick and the highest quality stainless steel I've seen.
Available here.