Archive for September, 2014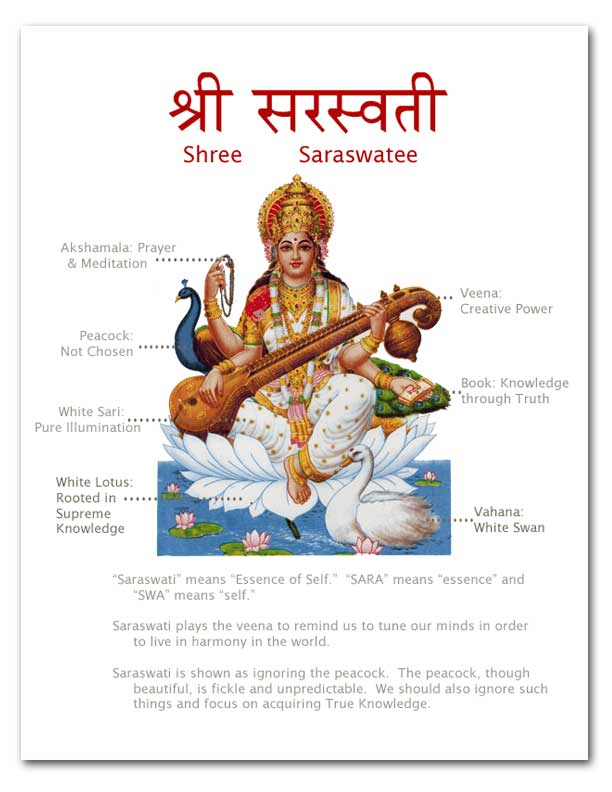 Goddess Saraswati is Lord Brahma's consort and is the goddess of learning, knowledge, and wisdom. It's no wonder she's a central figure in many children's prayers.  Saraswati Devi is often worshipped during the final 3 nights of Navratri, and in many parts of South India, a special Saraswati Puja and Vidyarambham ceremony is conducted on the Vijayadashami day (Dussehra).
We're prepared a handy cheat sheet for kids: Download & Print Here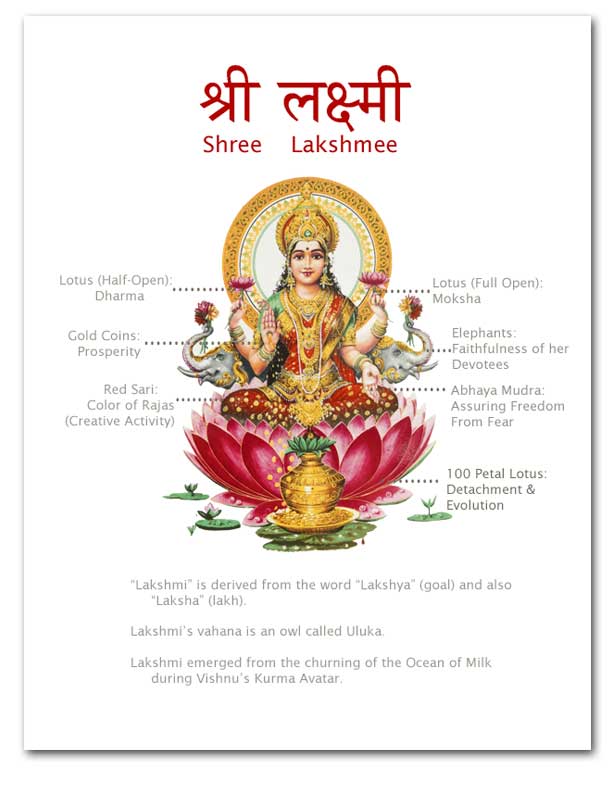 We're exploring Goddess Lakshmi today, who is often worshipped during the second 3 days of Navratri. Do you know what her vahana is? Or how she was "born?" We've prepared a cheat sheet for kids.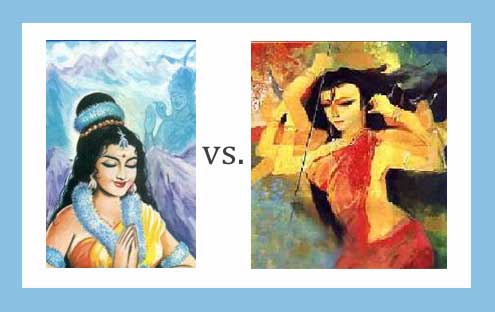 Navratri starts tomorrow (well, tonight actually) – are you ready? You can take this opportunity to do something small each night with your kids – like learning more about each of the Hindu Goddesses.
Navratri is a celebration of womanhood – an acknowledgement that women have certain powers, beyond those of men, as manifested in the story of Goddess Durga's creation (in sum, all the gods (male + female) came together to embody all their powers in a Supreme Goddess in order to defeat the rakshasa Mahishasura – who could not be defeated by a male).
Durga is a complicated Goddess (you can read more about Durga here: Goddess Durga FAQ and 9 Forms of Durga), and there are conflicting stories about her. Your kids may be wondering – and a little confused – as to how she is different from Parvati.
Here's the short answer (though some will disagree): Parvati is Lord Shiva's divine consort – essentially his feminine side. Durga (along with Kali) is a form of Parvati – and all are variant forms of Shakti (the universal power of energy, power, and creation).
Happy Navratri! Let the learning begin!
We've written about this before, but this truly is a must-have for any family with a South Asian connection: Going to School in India brilliantly depicts life of schoolchildren in India – from the perspective of the kids themselves.
And for even greater visual impact, there's also an an award-winning film: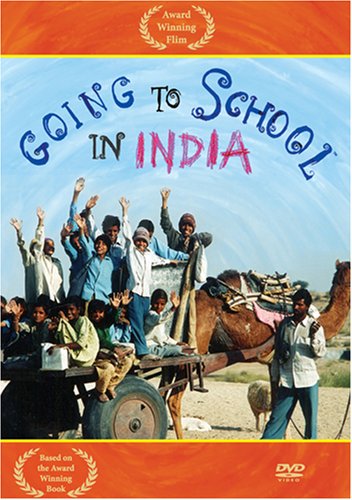 Add them to your library, or put on your next birthday wishlist.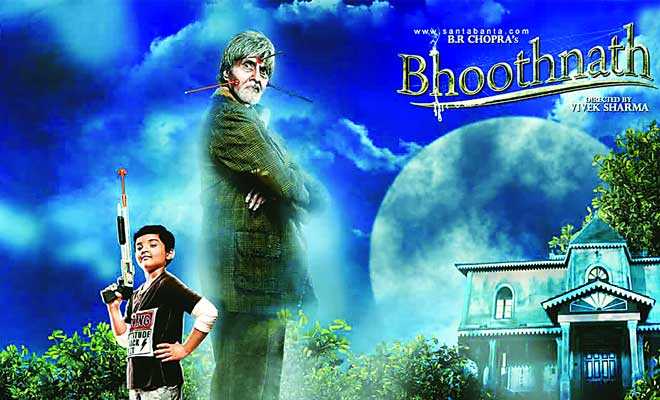 It's so very hard to find good Bollywood movies targeted to kids. If you haven't seen it, the younger set (ages 5-10) will love Bhoothnath – starring Amitabh Bachan as a ghost in a haunted house.
And just released this year is Bhoothnath Returns: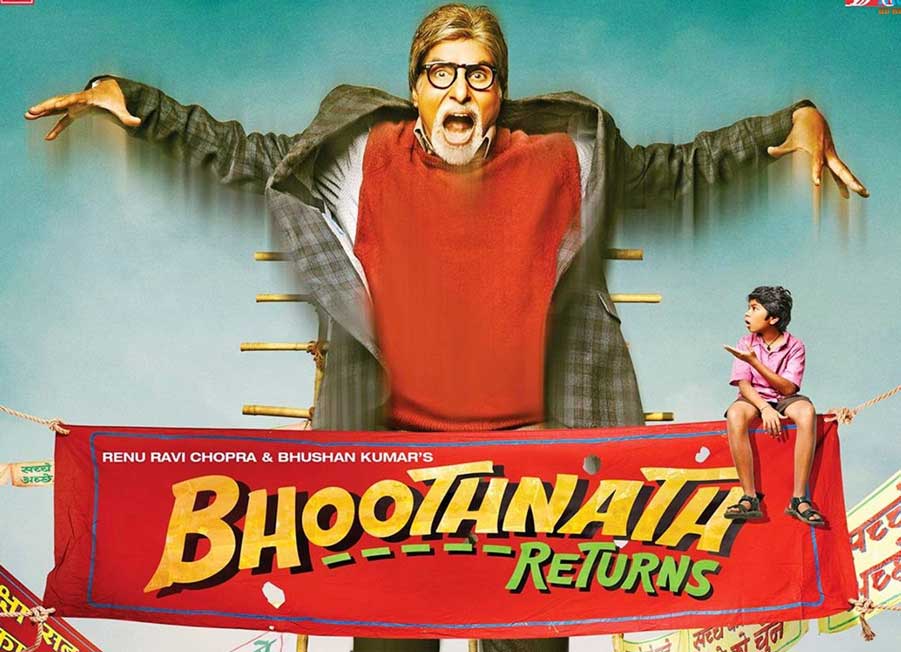 If you aren't already aware, those fairness creams are toxic (on several levels).  In fact, the NIH conducted a study on Fair & Lovely in particular, concluding, "These results indicate that although Fair & Lovely mercury content is less than the U.S. Food and Drug Administration (FDA) permissible limits histopathological changes in the brain, kidney, and liver tissues are evidence of its possible toxicity."  See abstract here.
Other fairness creams may have higher levels of mercury. In April, 40 people in 6 Orange County, CA homes in the Latino Community were exposed to dangerously-high levels of mercury, as mercury from a fairness cream toxin made its way onto bedding, clothes and furniture – turning the home into a hazardous waste site.  See article here.
Not so lovely, eh? Enough said.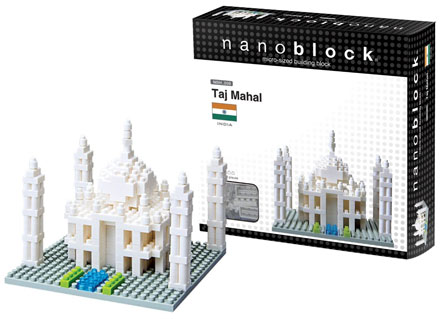 Have you heard of Nanoblocks? Think of them as the next level of Lego's – micro-sized building blocks (with the smallest being 4mm) – created by a Japanese company. Kids under 8 will likely get frustrated, but these sets are terrific for older kids who like challenges. Nanoblocks range in difficulty from 1 up to 8 (the Taj Mahal is a Level 2) and themes include important world and cultural landmarks.  The ultimate set is the nearly 6,000 piece Neuschwanstein Castle!
Our Nanoblock collection at home: Nanoblock Liberty Statue, Air Force One, Dolphin, and Shinkansen Hayabusa (imported straight from Japan). Taj Mahal currently under construction. Lego minifigure for scale.
If your kids are as crazy about the Krrish/Koi Mil Gaya series as mine are (my son has had both Koi Mil Gaya and Krrish birthday parties – with a cameo by a Superhero Krrish impersonator (more on this party later))…then you will be happy to know that all parts of Kid Krrish are now on YouTube: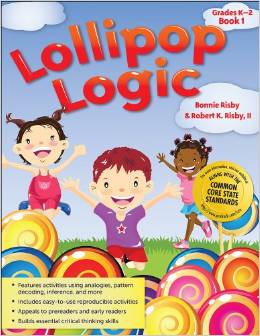 Logical thinking is a critical skill for kids.  It's used in virtually every subject: math, reading/writing, science, social studies…Perhaps I'm biased because I'm attorney – but I find logic useful in almost everything.
Most kids are not formally introduced to logic until it comes time for the PSAT (remember those analogies?) – but such important brain exercises should be started much earlier.  Being able to recognize and categorize inferences, syllogisms, and logical fallacies helps kids to reach a deeper level of thinking.
That's why we incorporate logic into our academic curriculum.  They love the logic puzzles, and they are a welcome break to other, more routine work.  For younger kids, check out the Lollipop Logic series.  For older kids, try Logic Safari.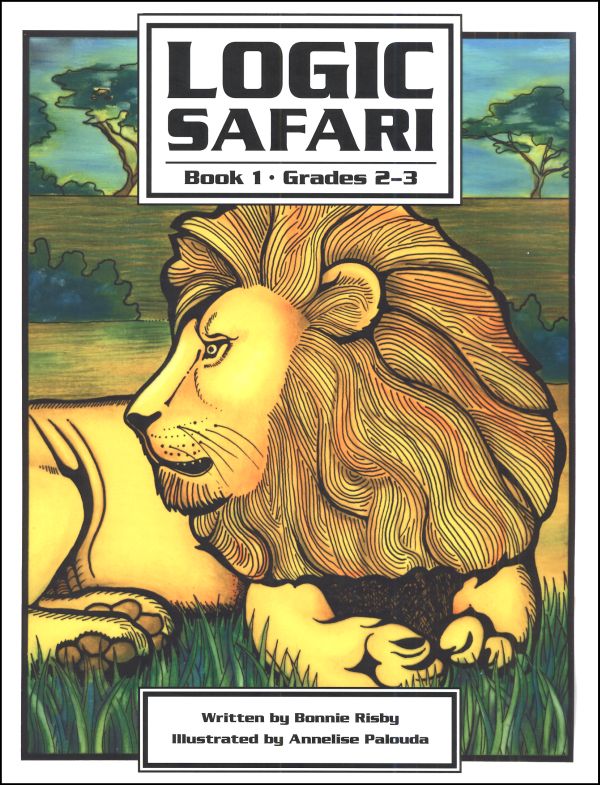 For more serious training, try Perplexors by MindWare: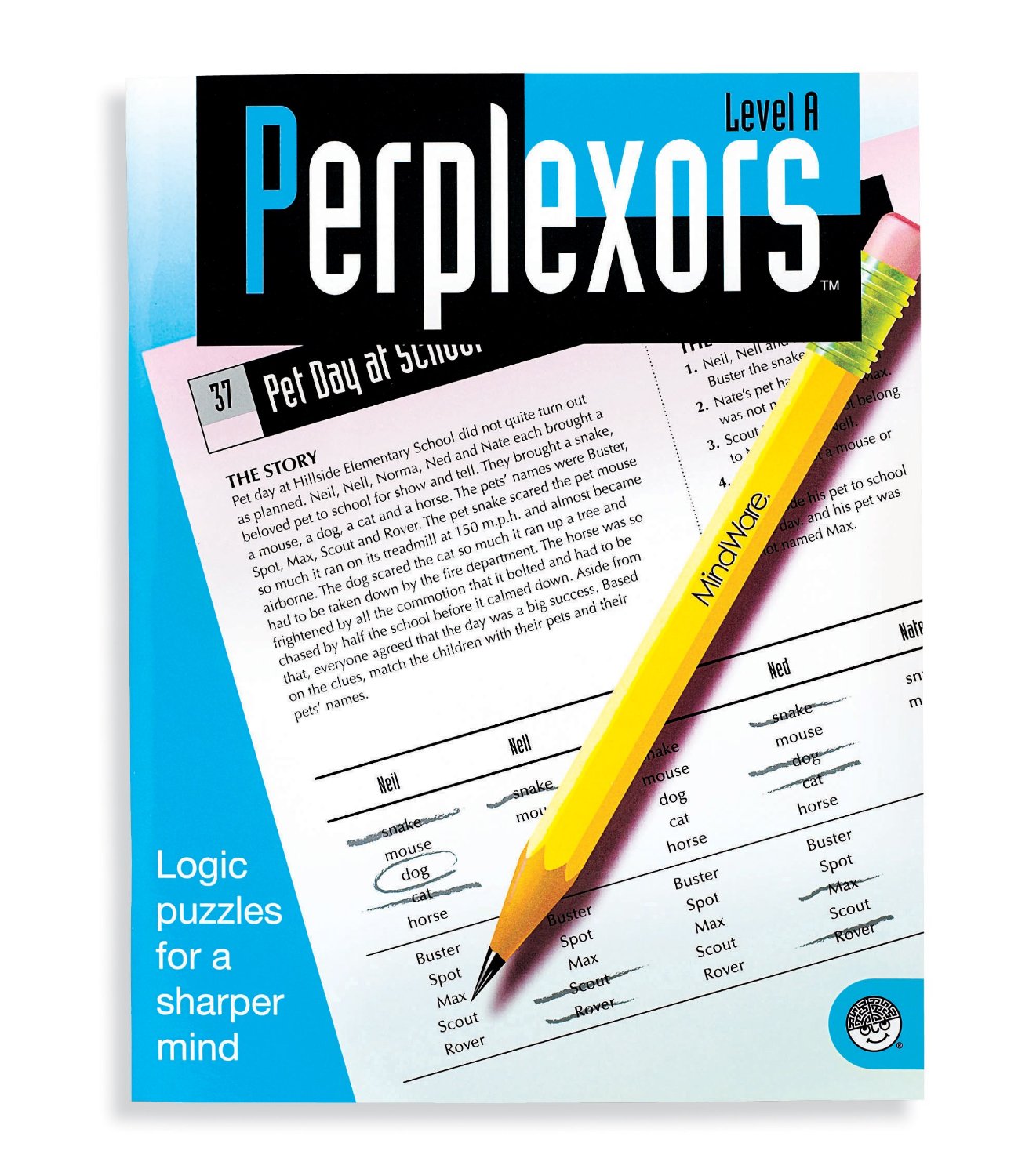 Wall decals in all the major Indian languages? We found them at Chic Walls Design on Etsy. Add it to your nursery, kids room, play room, or even a bathroom – and your child will have a daily reminder of how to spell their name in Hindi, Gujarati, Bengali, Tamil, Telugu (and more)!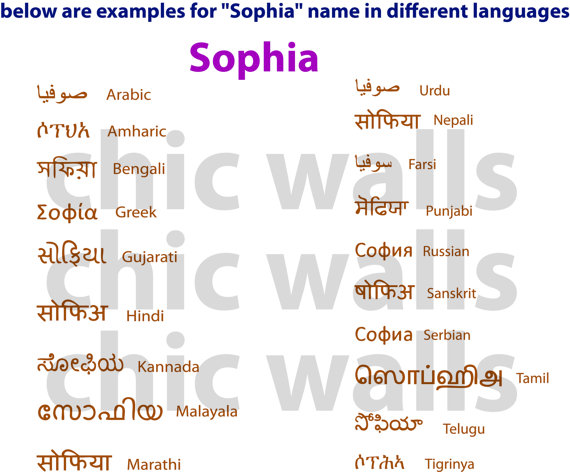 images courtesy Chic Walls Design