Archive for October, 2014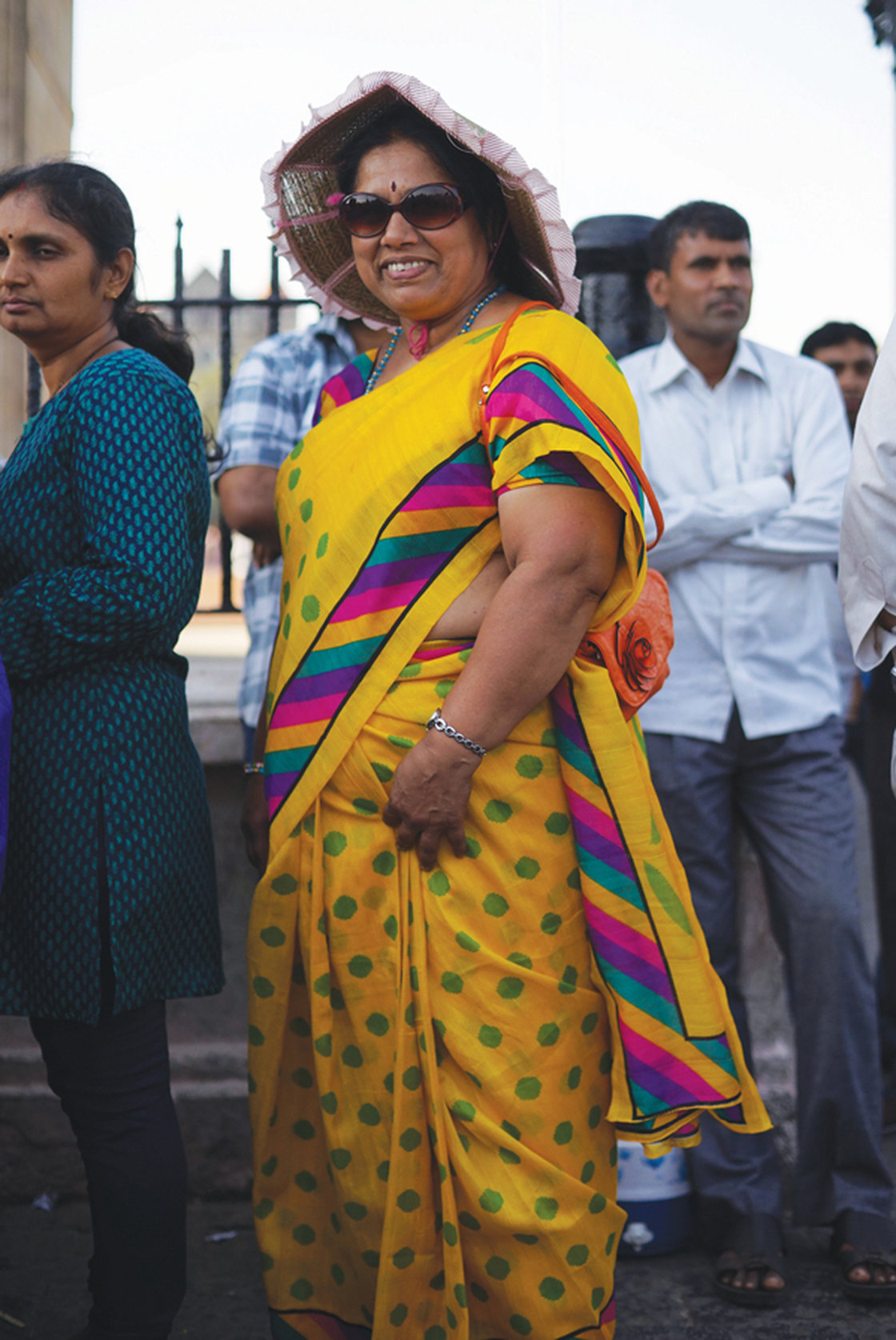 As featured on NPR awhile back – part of Meera Sethi's Upping the Aunty mixed-media portrait project.
We all know (and love) Aunty-ji's like these!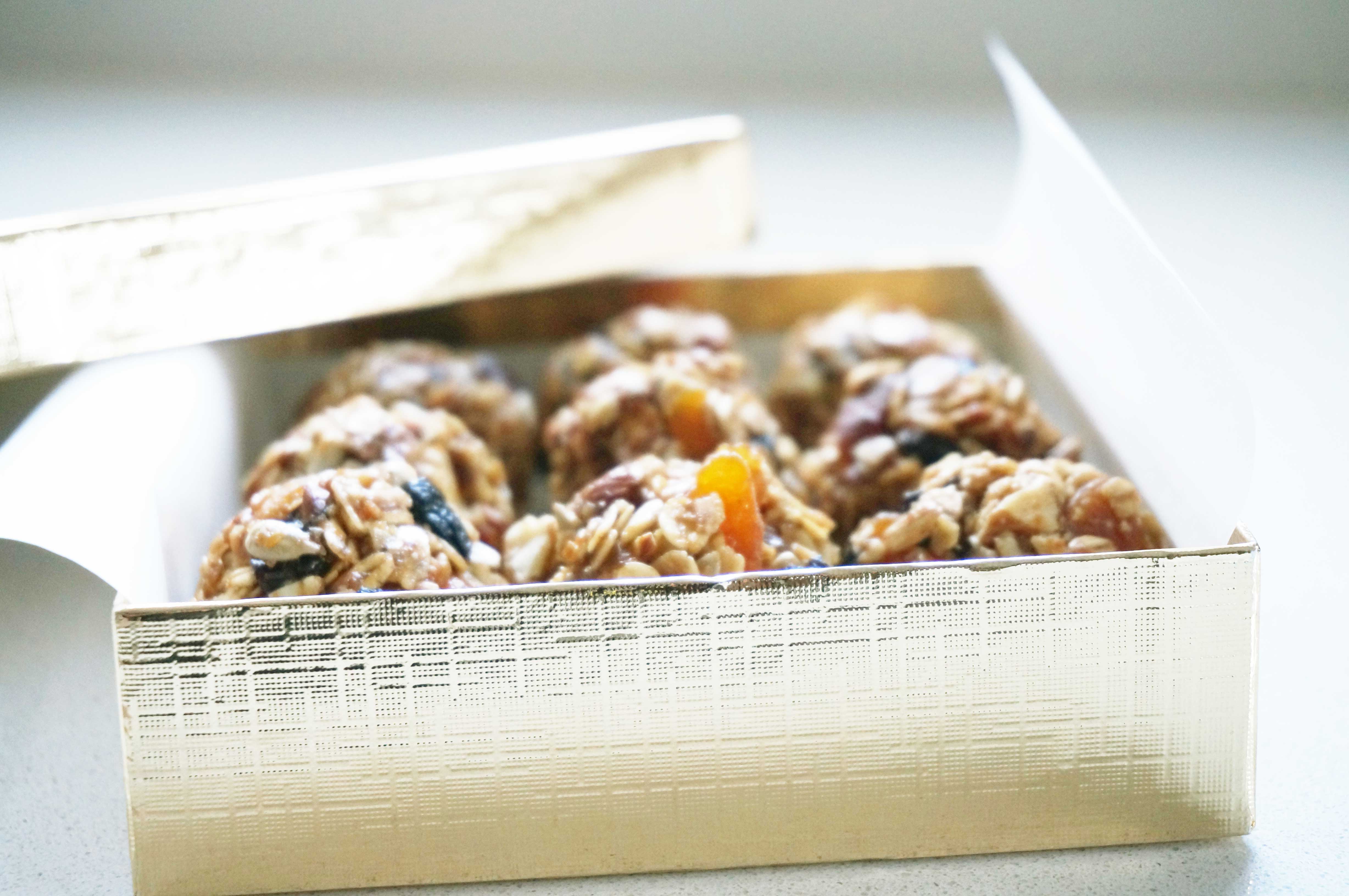 One of the best things to come out of this Diwali (other than the amazing, refreshing time spent with family and friends, of course) were these Granola Laddoos that I made for Mithai Boxes for guests at our Diwali Party. A most ingenious – albeit accidental – creation, if I do say so myself.
Recipe from here. I had planned to cut them into squares, as per the recipe, but I must have goofed up, and the squares never formed. So I rolled them into laddoos.
Super healthy. Super fun. A pat on the back for my brilliant self…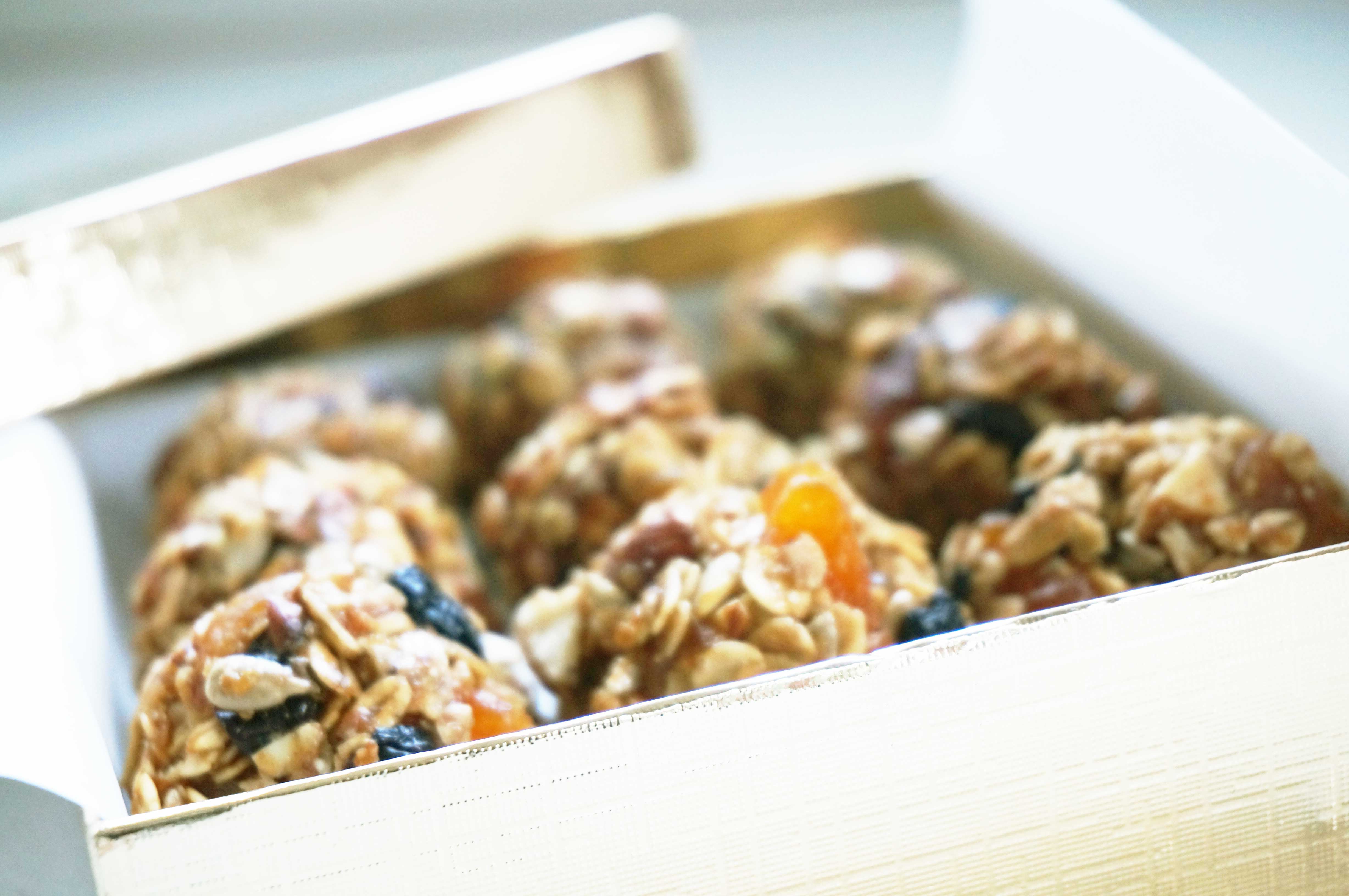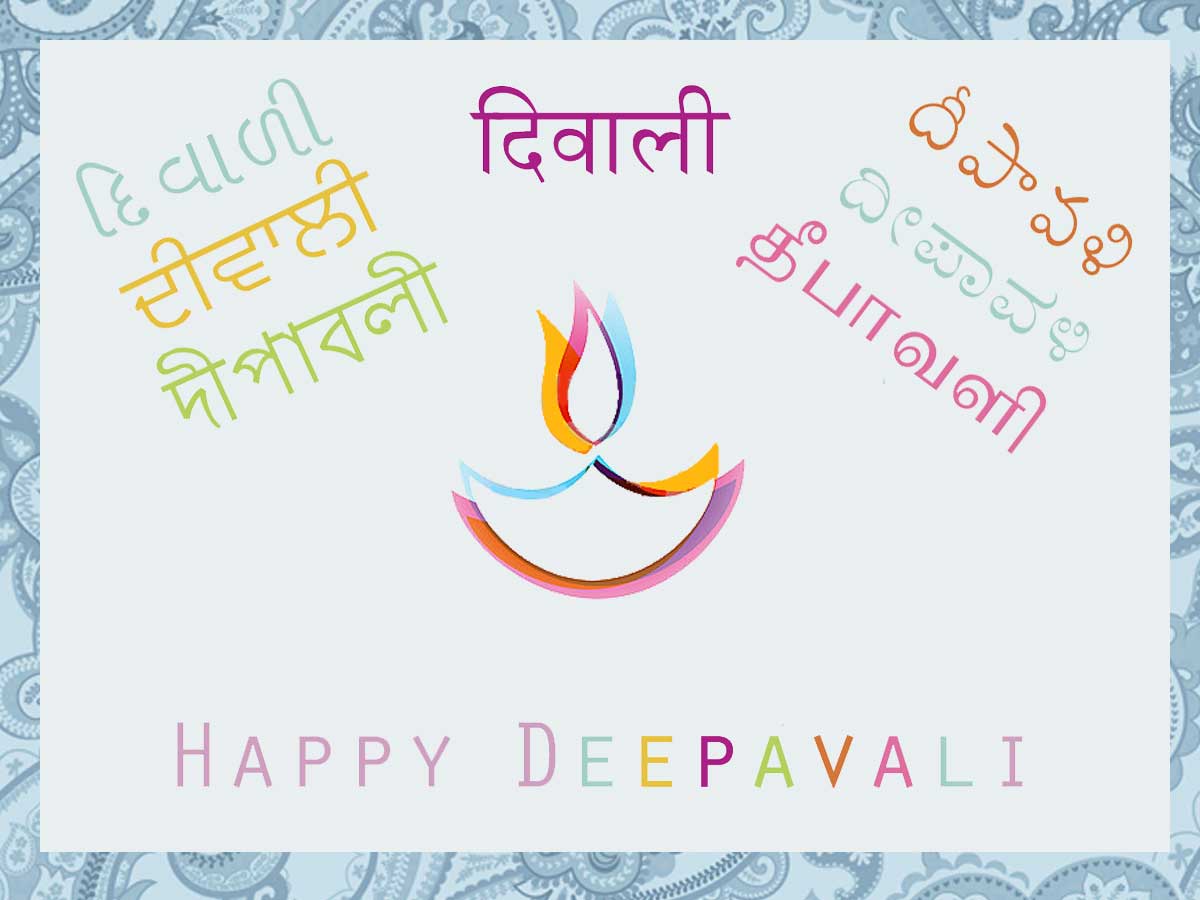 Wishing you and yours a Happy Deepavali.  See you back Monday.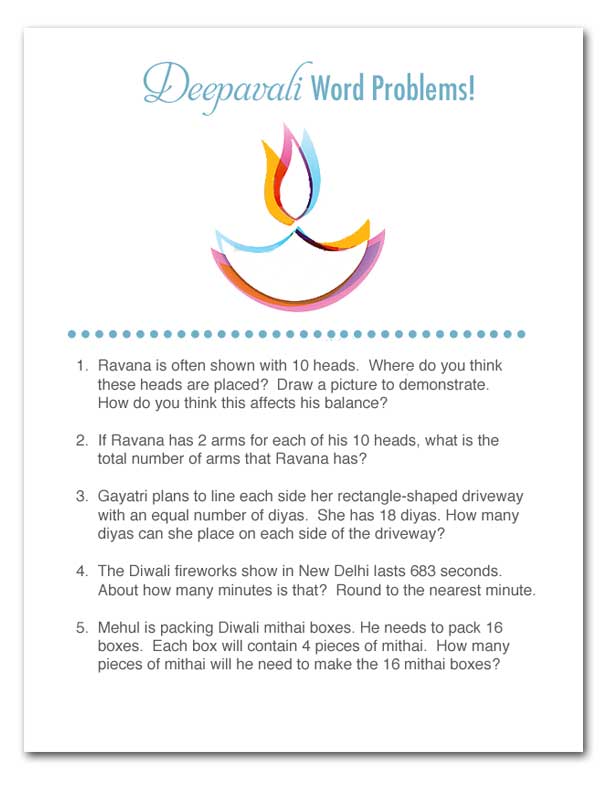 It's a new concept we're exploring – fun, interdisciplinary learning. Here are some fun Diwali Math Problems to sharpen your kids' math and logic skills. The age range of the problems span K-3rd Grade, but you can easily adjust the difficulty to suit your child's skill level.
Do the Diwali Math!
Someday, if I were to have a the-most-fabulous-and-elegant-Diwali-part-in-the-world, I would want to cap the evening with this most-fabulous-and-elegant Lotus Cake, perhaps with a little Lakshmi Devi seated on top.
cake via Ron Ben-Israel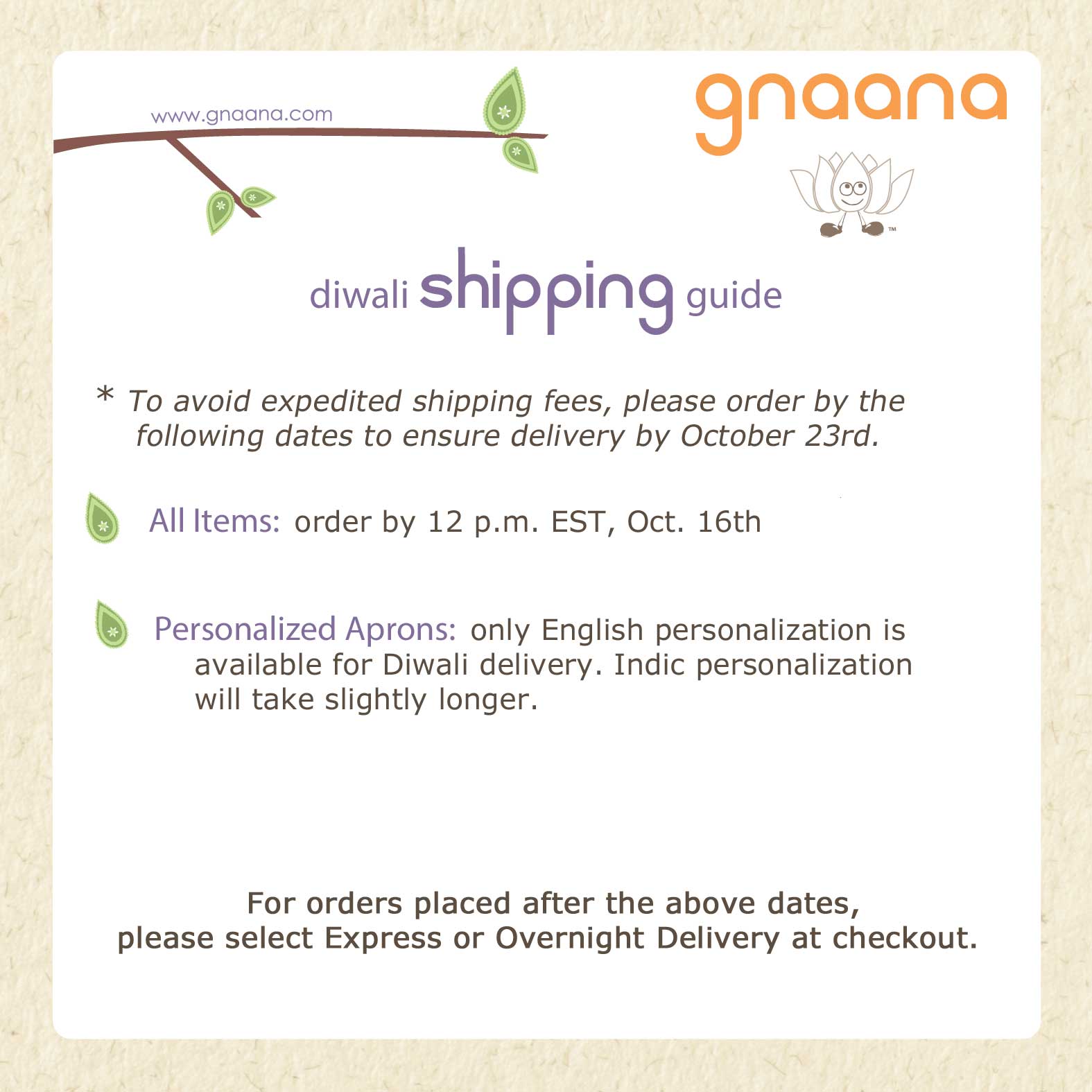 For Diwali delivery, please order by 12pm EST Thursday, October 16th (that's tomorrow!).
NOTE: We are out-of-stock on our Diwali book, but the flashcards are available for $4.00 (includes shipping). Please email orders@gnaana.com with (1) your requested language and (2) shipping address, and we will send an invoice directly to your email.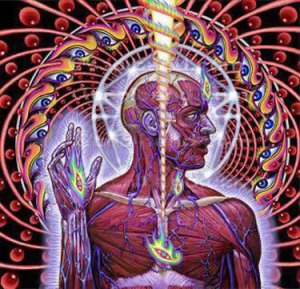 In anticipation of Diwali, one of our vocabulary words last week was atman.  It's a difficult concept for young kids to grasp, but essential to understanding Hindu philosophy.  It's also a word I choose to focus on when explaining Diwali to kids.
Yes, we light up our house, pass out sweets, and dress-up nicely, but I wouldn't want to leave my kids wondering why or what all the fuss is about.
Here is my list of salient points that I'd want to make sure my kids understand:
* First, Diwali is not "The Indian Christmas."  This analogy is false on many different levels.
* Diwali encompasses many stories – of Rama, Krishna, Lakshmi, Bali – all of which are

allegories

for celebrating the triumph of good over evil, and of light over darkness.
* The light that's celebrated during Diwali is the light that dispels darkness and everything that darkness represents: ignorance, anger, pain, selfishness.  We want these

"dark things"

out of our house, and so we light our houses to drive them away.
* Lighting just one diya, done with a

true heart

and with meaning, is better than lighting 100 with a false mind.
* Diwali is also a celebration of the 

inner light

of earthly beings – the 

Atman

 – the pure, infinite and eternal Atman – which outshines and transcends the physical realm.  To know and realize Atman is to triumph over darkness, obstacles and ignorance.
* We perform the Lakshmi Puja not to seek monetary riches from Lakshmi Devi, but for

true wealth

: love and faith.
How would you add to the list?
image via Google Images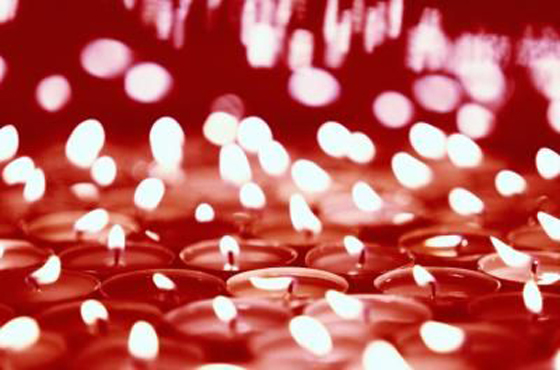 Our Diwali Holiday Lights are being installed today – hundreds of feet of C9's around our exterior perimeter.  Can't wait to light up!
Do you install exterior lights for Diwali?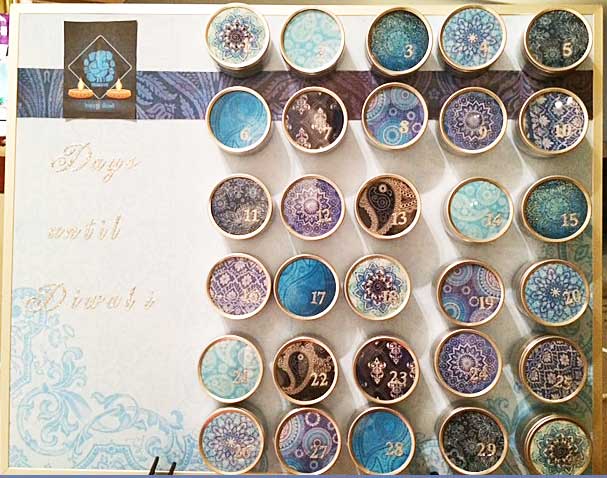 A most awesome project produced by my friend R. for her family. I am truly lucky to have such creative and inspirational people in my life. This Diwali Countdown Calendar is gorgeous beyond belief.
Each box is a mini favor box – with chocolates inside. The first 9 days show the Goddesses of Navratri (when opened), and then the story of The Ramayana unfolds. I will most definitely be copying this!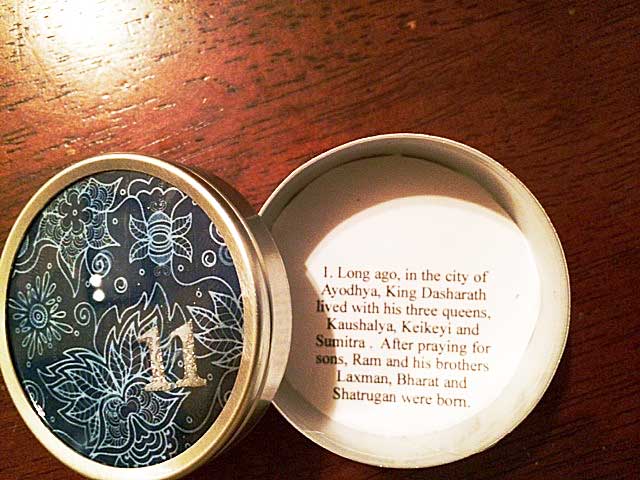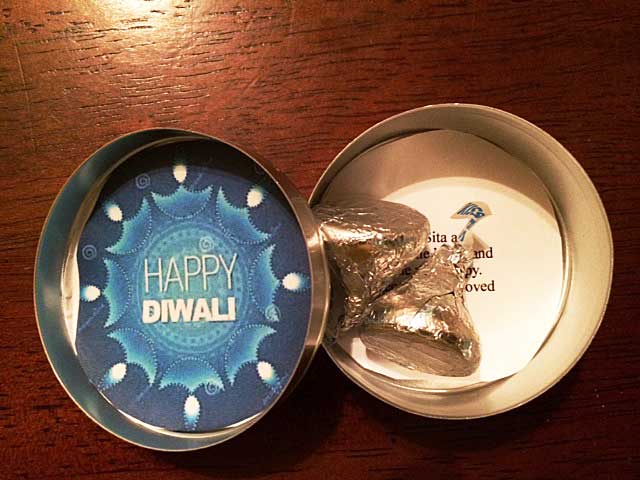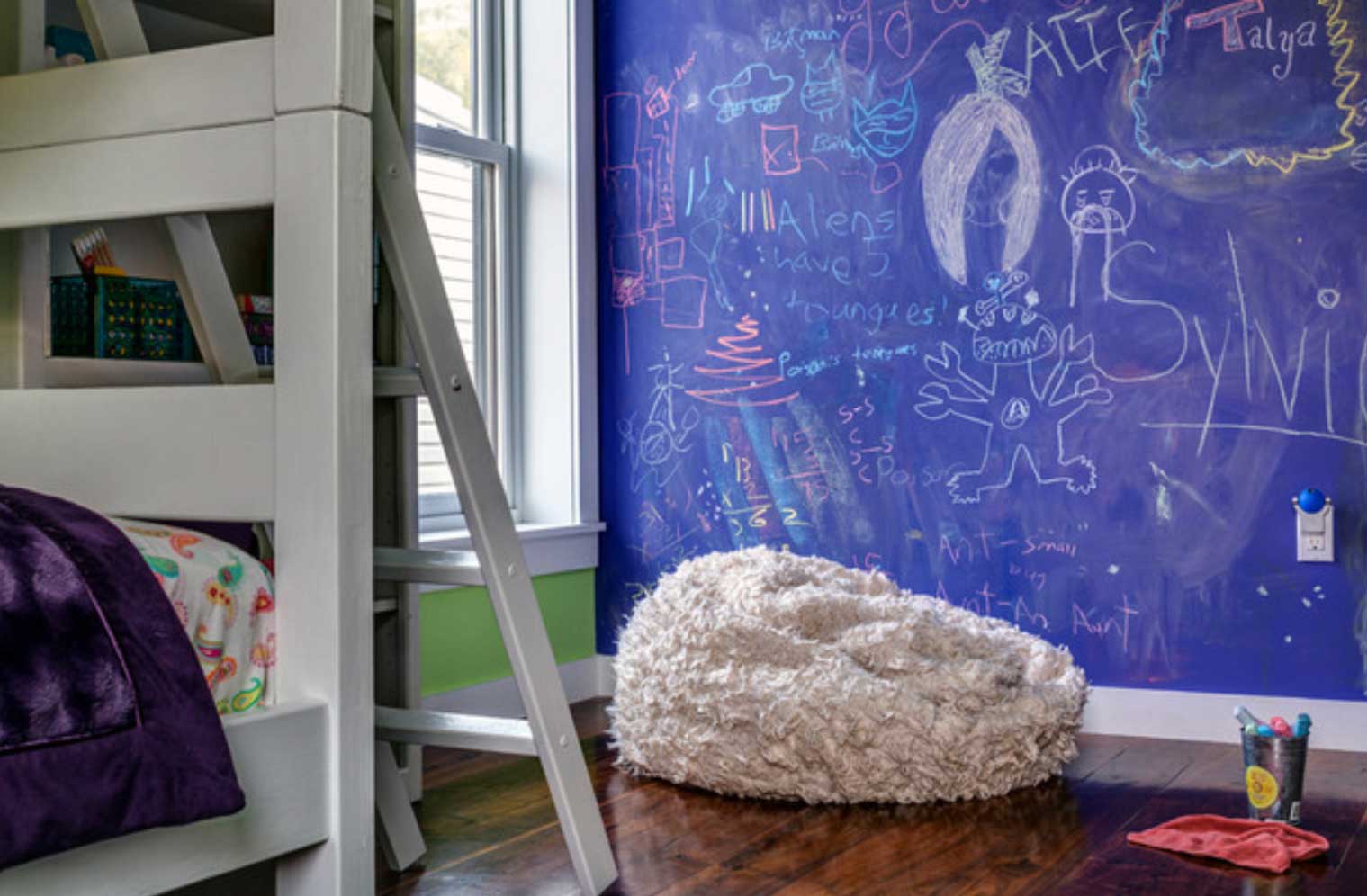 Brainstorming for decorating the kids' rooms this week – and what do you know – coloured chalkboard paint.  Available in any colour from Benjamin Moore.
My artist-daughter would love a framed installation like this in her room (perhaps with pink ombre chalkboard paint):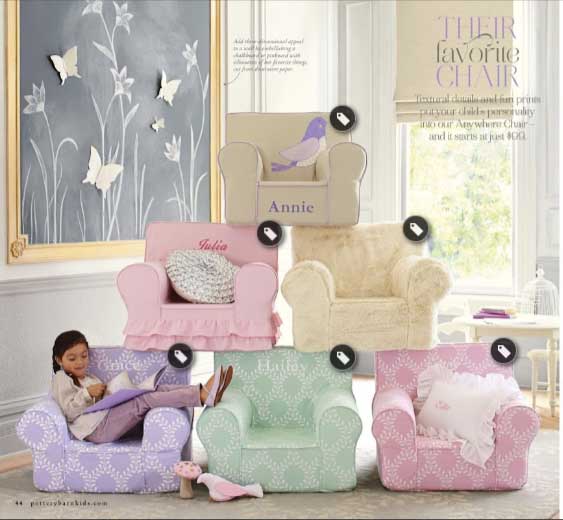 images via Houzz, Pottery Barn Kids