Archive for January, 2015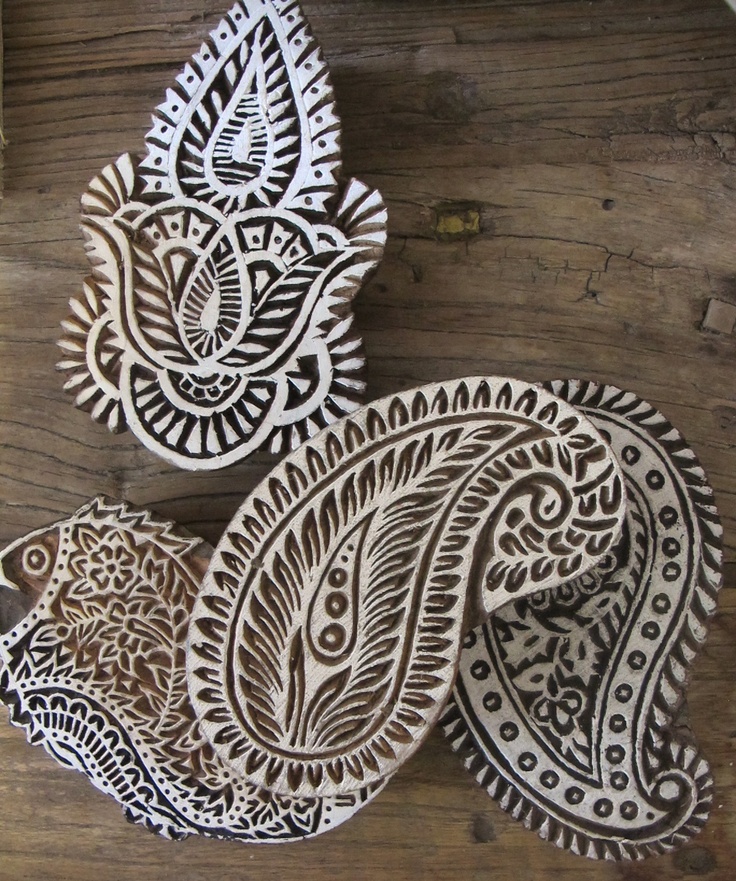 Got a budding artist in your house? My daughter and I could find endless uses for Indian block print stencils: paper crafts, fabric, book covers, gift wrap, cards…
A good selection available here.
For our valentines cards this year, just purchased a heart-shaped one like this (various models available on Etsy):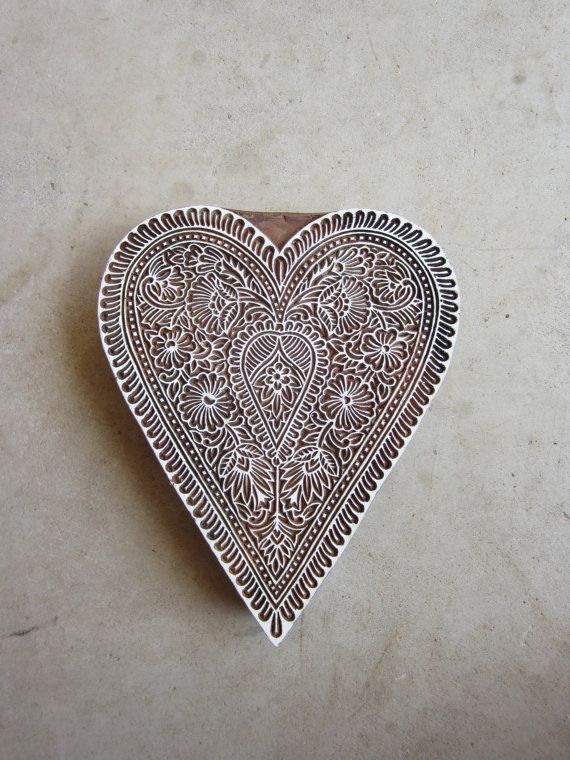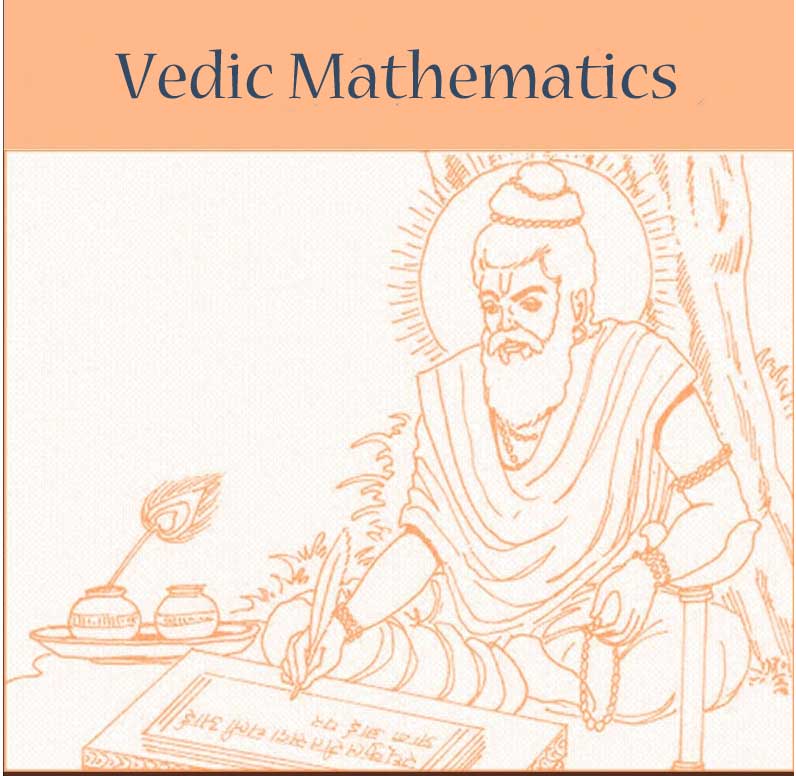 Third grade means multiplication and more fancy math skills. My son and I watched this amazing TED Talk talk about Vedic Math together – which ignited a newfound appreciation for math. Vedic math books have been requested. I'm on the prowl – more later on my findings.
Here's the TED Talk – The Magic of Vedic Math by Gaurav Tekriwal:
These Indian school children will tell you in this amazing video, produced by the Akanksha Foundation.
Happy Republic Day! (FYI, Jana Gana Mana was adopted as the official national anthem of India on January 24, 1950).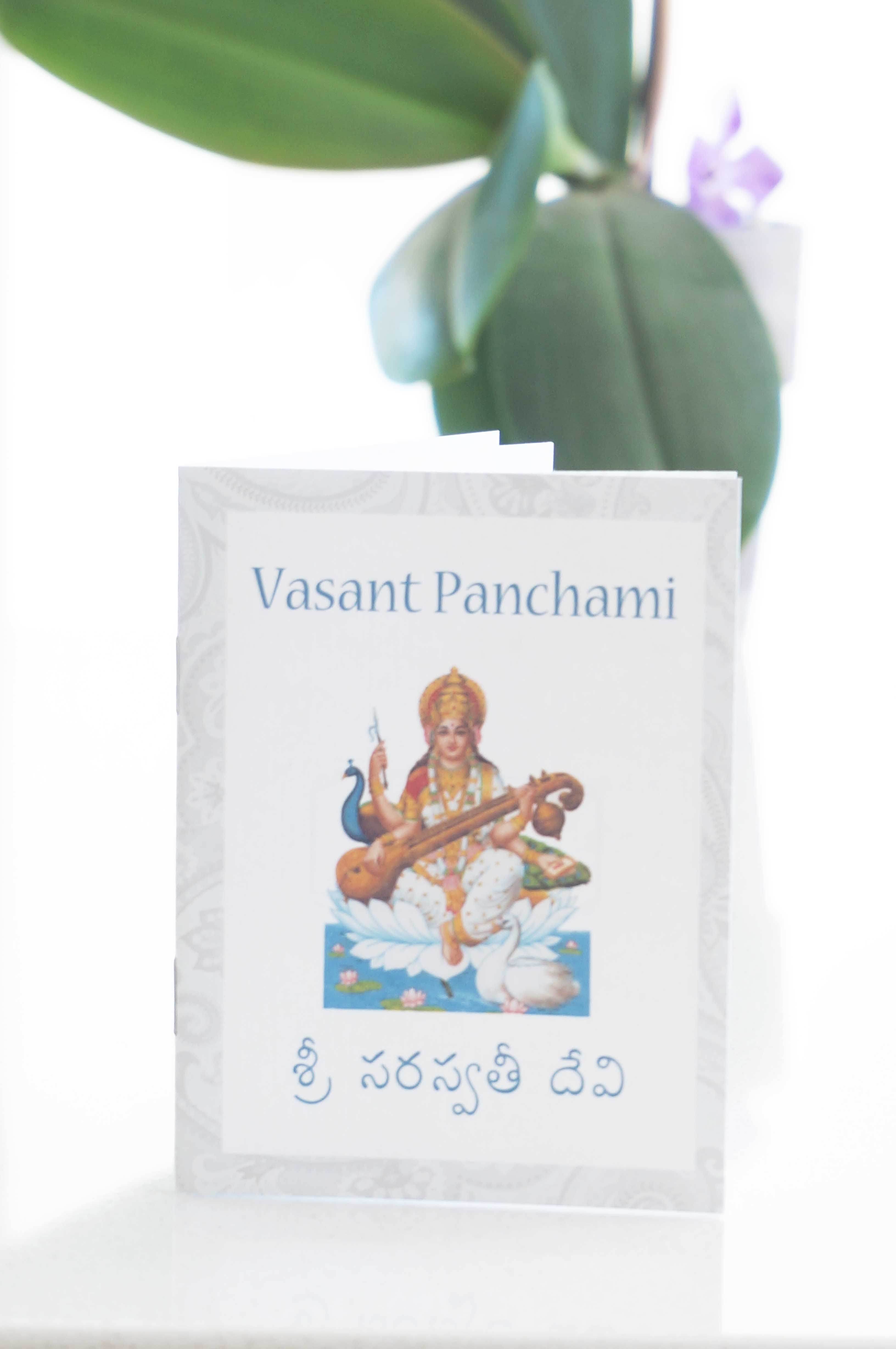 Here at Gnaana, it's no surprise we revere Goddess Saraswati. As the purveyor of knowledge and learning, she is a symbol connecting nourishment of the human intellect to the divine.
Hindus celebrate Vasant Panchami tomorrow, January 24 – a festival of prayer dedicated to Goddess Saraswati. To honour her, I created these Mantra Mini-Books for my kids – with each line of the Saraswati Shloka and its corresponding meaning. I even inserted a small block for them to write their name: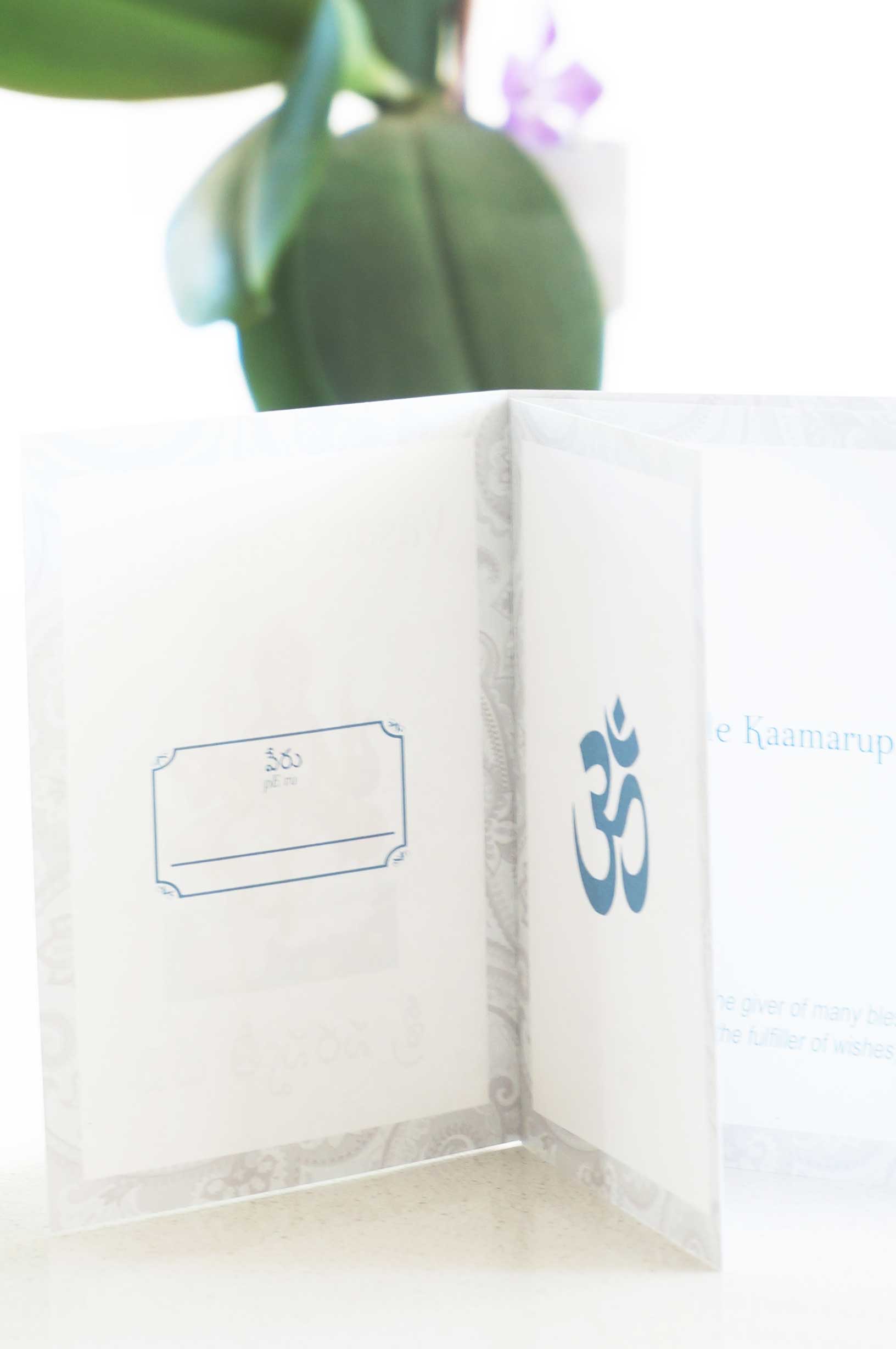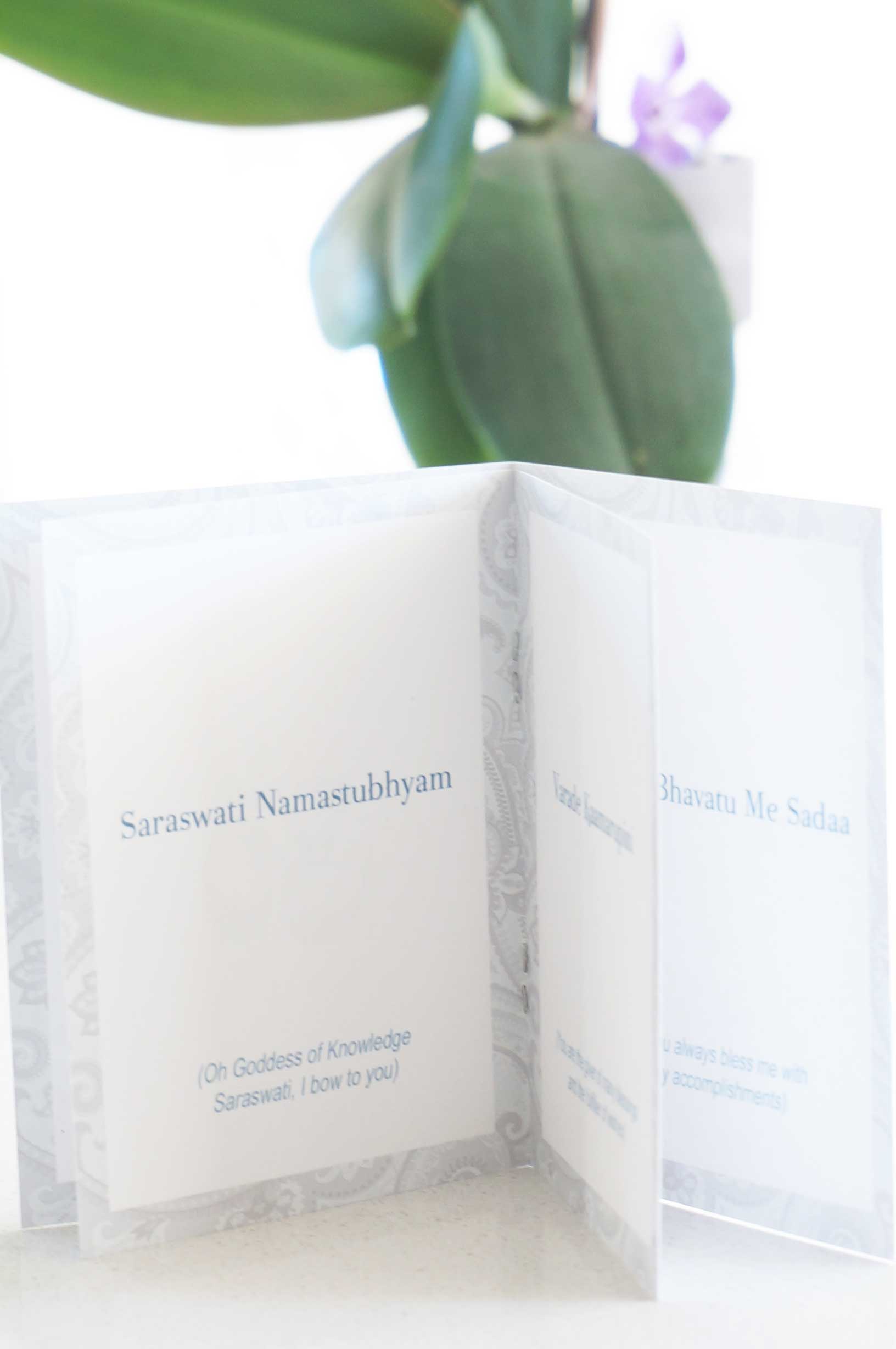 Pocket-sized and portable. Here's the shloka to teach your kids.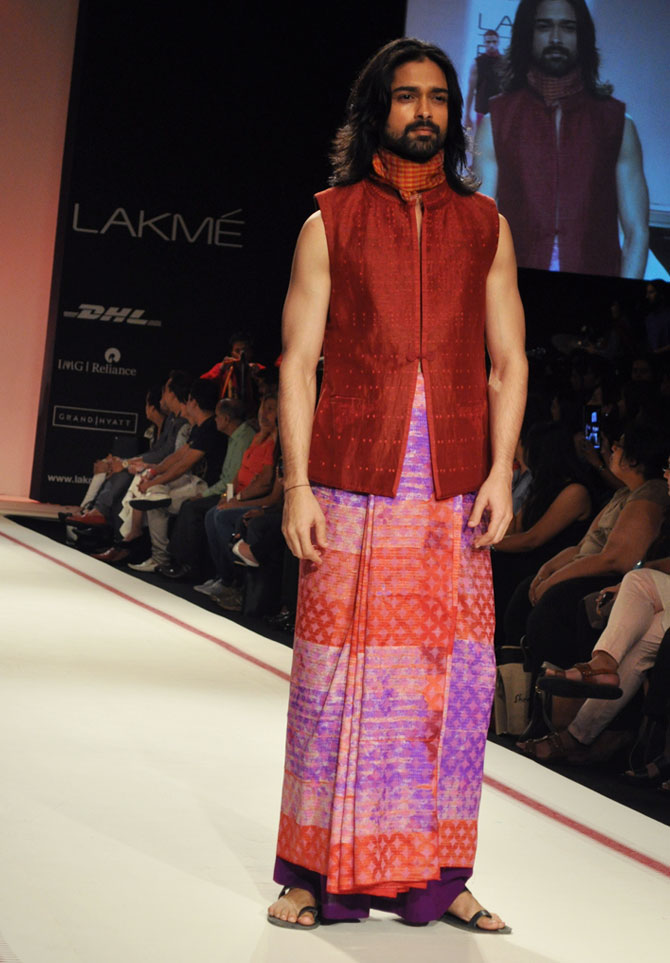 Don't even think about calling yourself a South Indian if you don't own a lungi. In cotton. Required for entrance to Dravidia.
So today, we feature an Ode to the Lungi.
Designer Krishna Mehta's creation above. Below, Batman: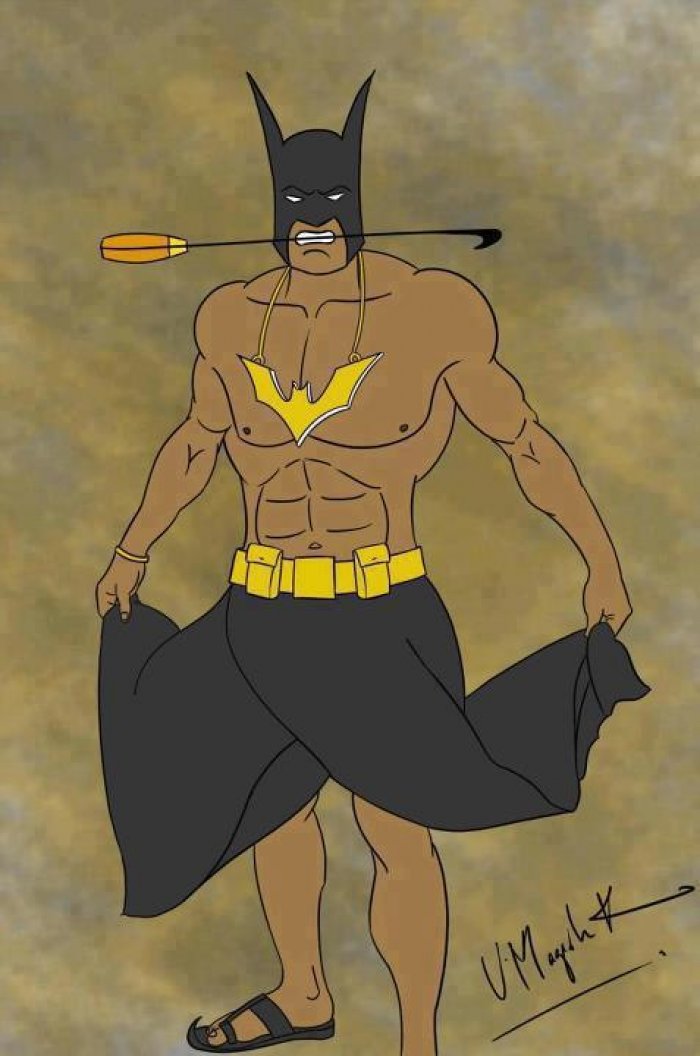 A dedicated Lungi Shop from the UK featuring handloom lungis: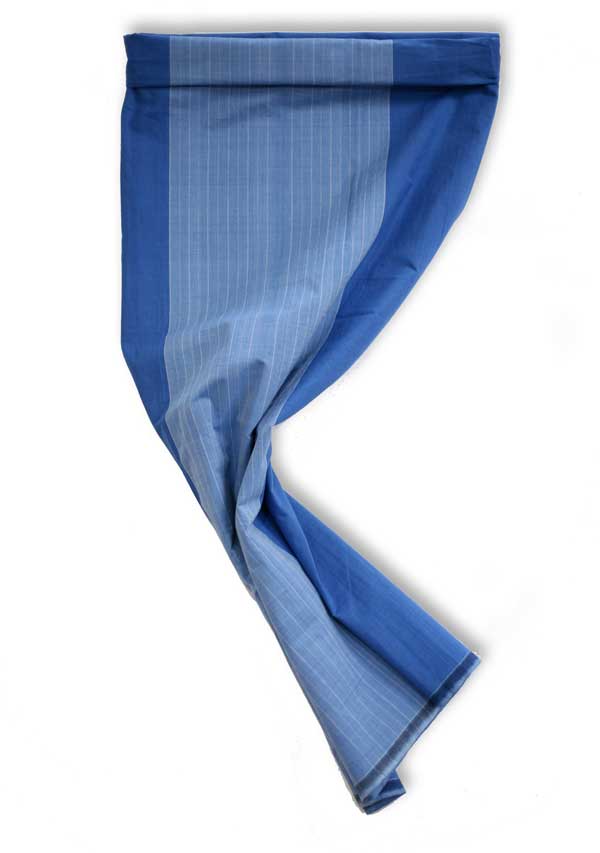 And of course, for you novices: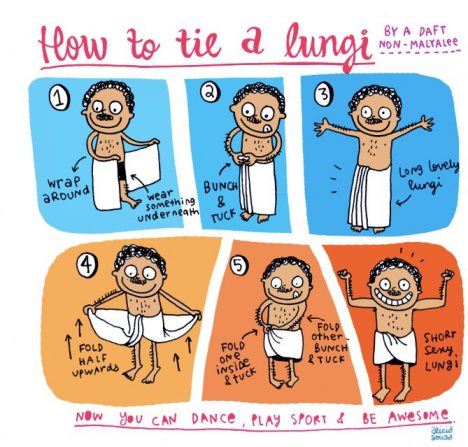 images via Google images
I once overheard a group of Christian moms (there was circumstantial evidence that they all sent their kids to a Christian private school) at my daughter's gymnastics center talking about one of the ladies' Hindu co-worker. The gist of the conversation was something like: "[the Hindu co-worker] couldn't really explain to me what Hinduism was all about," said Mom #1. "It seems to be a very formless religion," said Mom #2. "Yeah, I just don't understand it. It's too undisciplined for me." said Mom #1 (quite dismissively). And they all nodded in agreement – silently affirming the "superiority" of their own faith.
Ironically, I was sitting 3 feet away with another Indian mom friend. We both overheard them and gave each other a look. If I were that Hindu co-worker and if someone asked me what my faith was about – what would I have said? How do you distill such a complicated and multi-faceted ancient philosophy into 2-3 sentences? It's like opening up a can of worms.
We have 2 entire shelves in our home library devoted to books on Hinduism, but my recent read of Swami Achuthananda's Many, Many, Many Gods of Hinduism is hands down one of the best, most concise, and most accessible. Set-up as random 2-3 page snippets of topics, it's a perfect antidote for us parents who only have a few sporadic minutes to spare. Thank you, Swami-ji for writing this terrific gem.
I should give copies to those moms.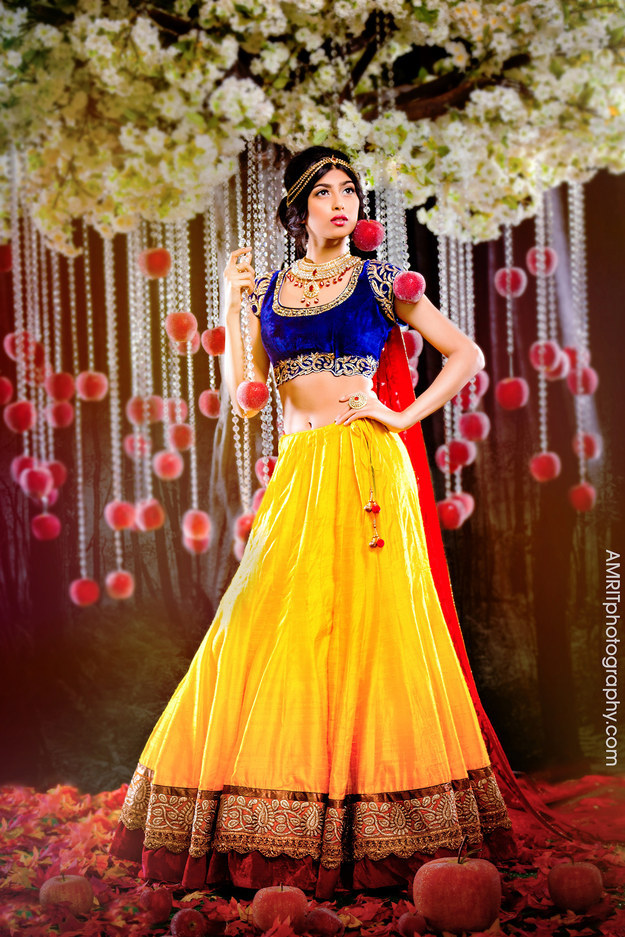 Snow White in a lehenga and Ariel in a sari: this is something you have to see for yourself. Conceptualized by Jasmine Nijjar and photographed by Amrit Grewal, the Disney project was targeted to South Asian brides. Check them all out here.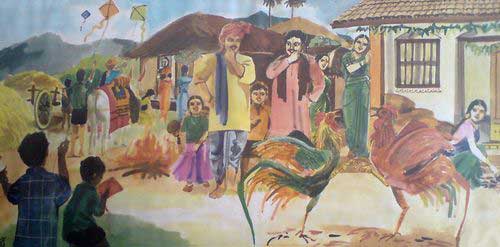 Makar Sankranthi probably trumps Diwali in my home state of Andhra Pradesh – in terms of popularity and fervor of celebration. It's harvest time, game time, bonfire time, and an all around party time. It's a 4-day affair and it's a BIG deal.
There's nothing to rival it here in the US, but here's a great picture tour of Sankranthi around India.
And here's a great QUIZ
image: rural life painting by Karunakar, artist from Andhra Pradesh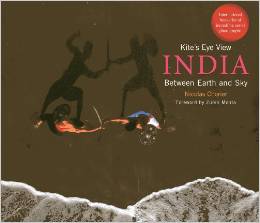 It's Sankranthi time (or Pongal/Lohri/Uttarayan as you may call it)! And that means kites. It may be too cold to go outside and fly a kite, but you can catch some of the kite spirit with this book: Kite's Eye View: India Between Earth and Sky
I didn't even know kite photography was a thing, but French photographer Nicolas Chorier brings us an amazing perspective of Jaipur, Udaipur, Delhi and more. Highly recommended.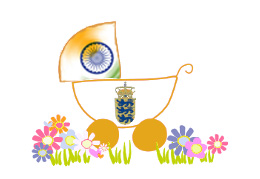 Here's the list from 2014 – as reported by Babycenter.in.
For girls, it seems foreign influences are quite strong. For boys, there are some new and interesting names on the list.
So here's the list – with meanings of the names (to the best of our ability) in parenthesis.
Top 20 Indian Baby Girl Names in 2010
1.  Aadhya……(first power, another name for Durga)
2.  Ananaya……(without a second)
3.  Saanvi……(Goddess Lakshmi)
4.  Aaradhya……(one who is worth worshipping, the first one)
5.  Anaya……(God answers)
6.  Aanya……(grace)
7. Anika……(Goddess Durga, beautiful, graceful)
8.  Pari……(ethereal beauty)
9.  Myra……(an English name, possibly meaning "myrrh")
10.  Shanaya……(first ray of the sun)
11.  Diya……(lamp)
12.  Riya……(singer)
13.  Aarna……(Goddess Lakshmi)
14.  Aditi……(Goddess of the sky; free and unbounded)
15.  Kiara……(a form of Clara, dark-haired)
16.  Aahana……(dawn)
17.  Kyra……(female form of Cyrus)
18.  Aalia……(tall, towering, excellent)
19.  Aarohi……(a musical tune)
20.  Prisha……(beloved, God's gift)
Top 20 Indian Baby Boy Names in 2014
1.  Aarav……(peaceful, calm)
2.  Mohammed……(the praised one)
3.  Vihaan……(morning, dawn, beginning of new era)
4.  Aditya……(sun)
5.  Sai……(divine)
6.  Arjun……(bright, shining)
7.  Aryan……(noble)
8. Reyansh……(ray of light)
9.  Vivaan……(Lord Krishna, full of life)
10.  Krishna……(Lord Krishna, black)
11.  Atharv……(Lord Ganesha, the first Vedas)
12.  Ayaan……(nature, temperament)
13.  Ishaan……(Lord Shiva)
14.  Dhruv……(pole star)
15.  Ryan……(Gaelic word for king)
16.  Arnav……(ocean, sea)
17.  Shaurya……(bravery, heroism, valor)
18.  Kabir……(famous Sufi saint)
19.  Aarush……(first ray of the winter sun)
20.  Rudra……(Lord Shiva)