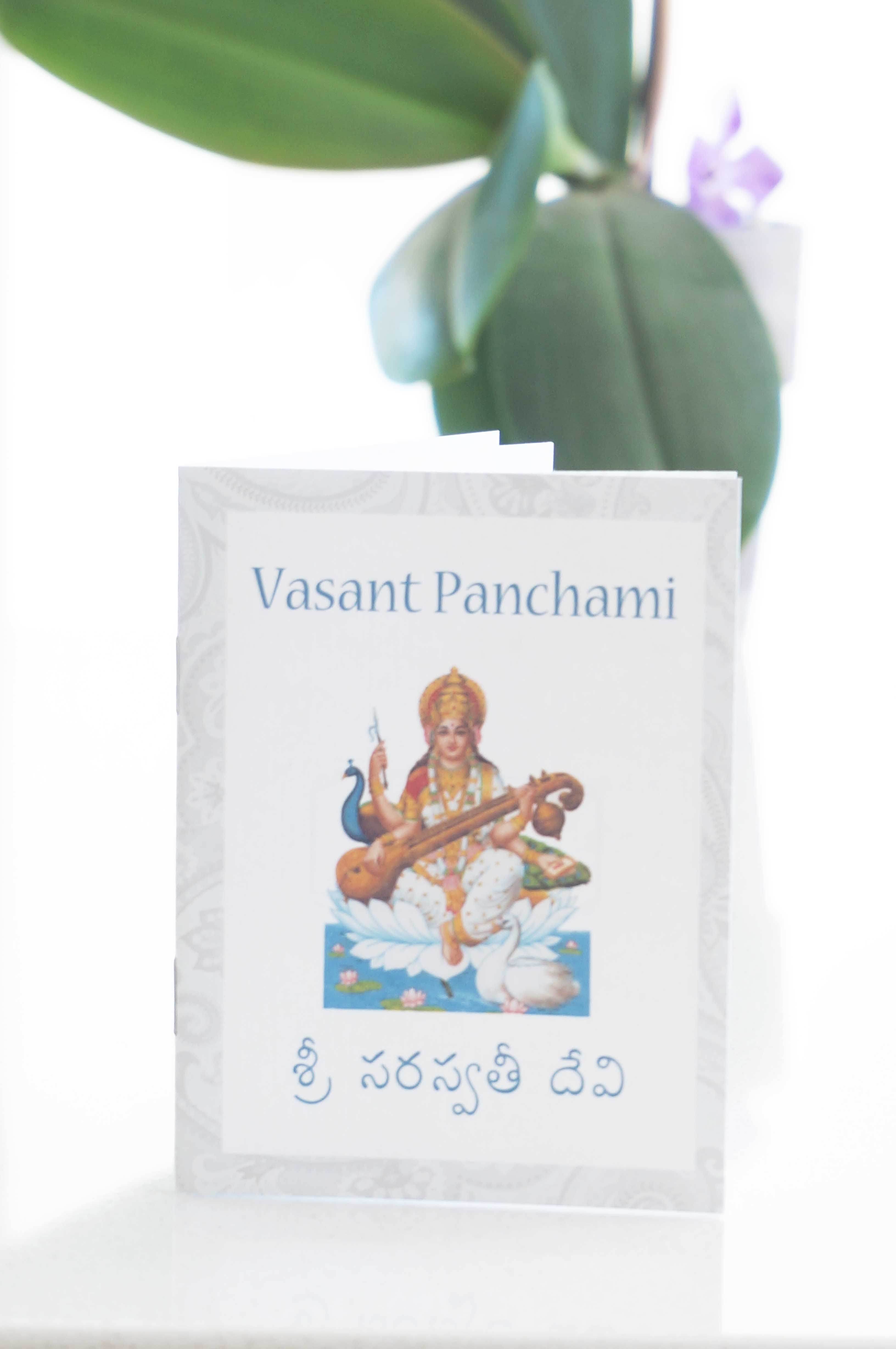 Here at Gnaana, it's no surprise we revere Goddess Saraswati. As the purveyor of knowledge and learning, she is a symbol connecting nourishment of the human intellect to the divine.
Hindus celebrate Vasant Panchami tomorrow, January 24 – a festival of prayer dedicated to Goddess Saraswati. To honour her, I created these Mantra Mini-Books for my kids – with each line of the Saraswati Shloka and its corresponding meaning. I even inserted a small block for them to write their name: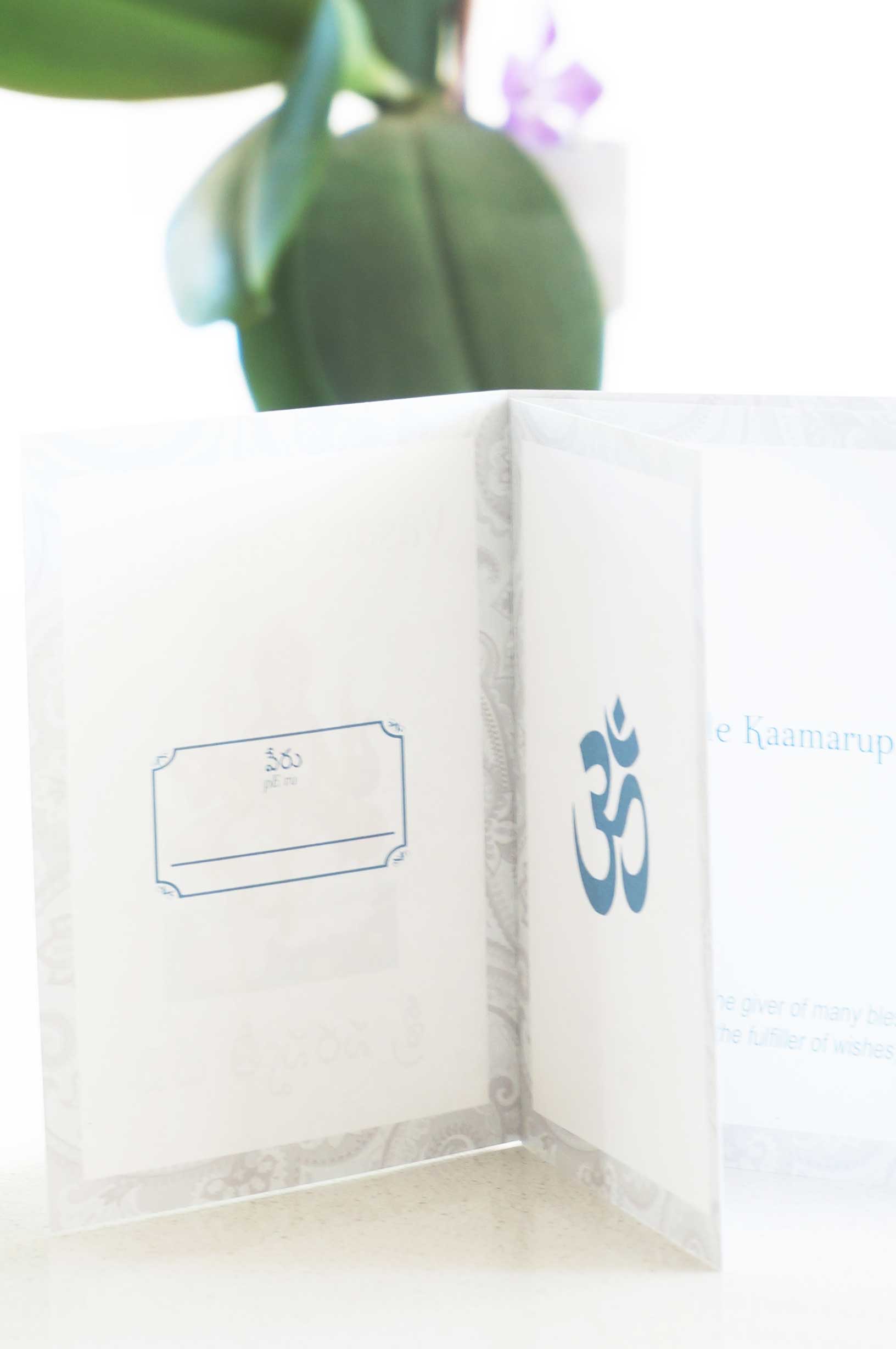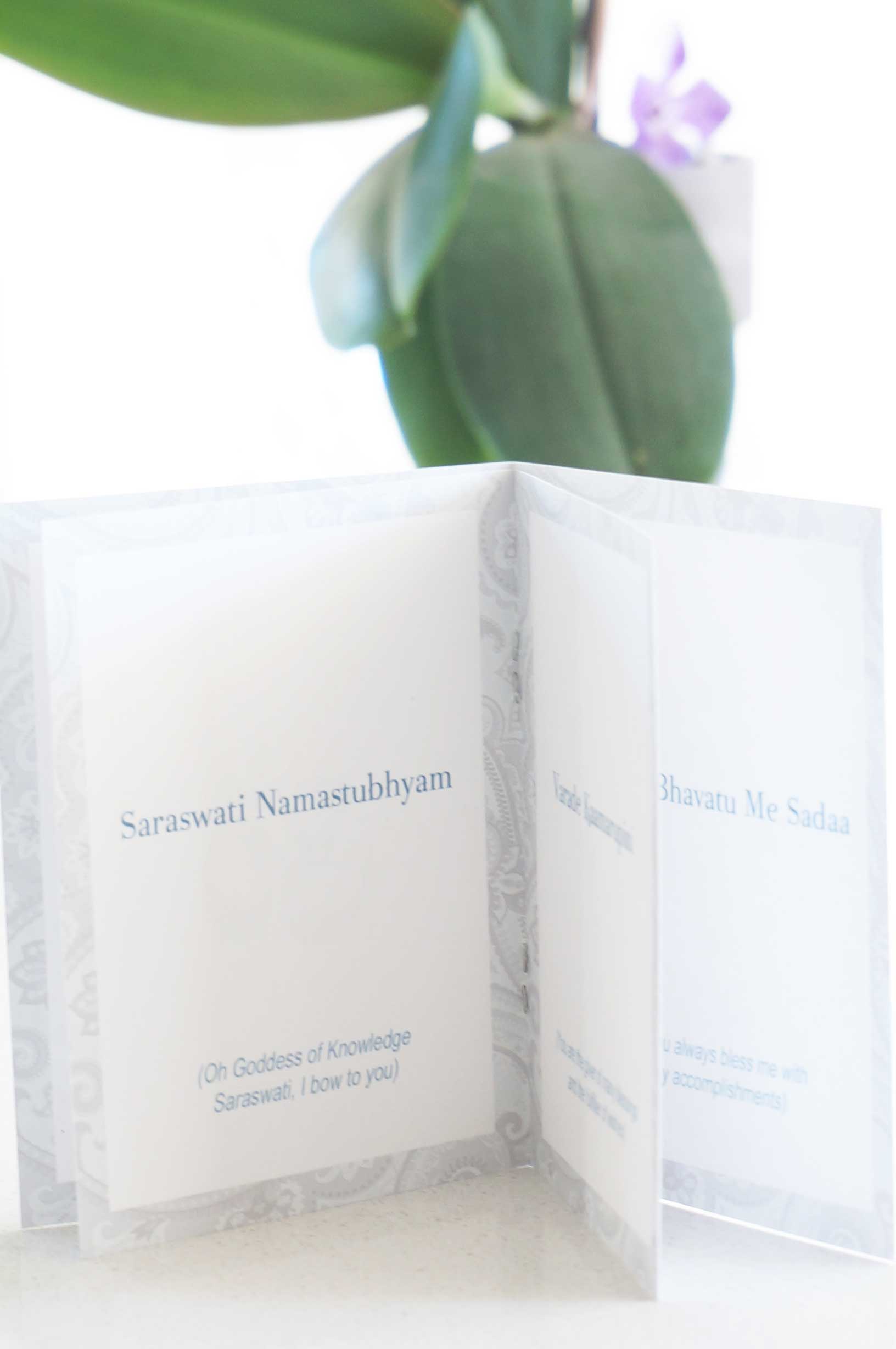 Pocket-sized and portable. Here's the shloka to teach your kids.