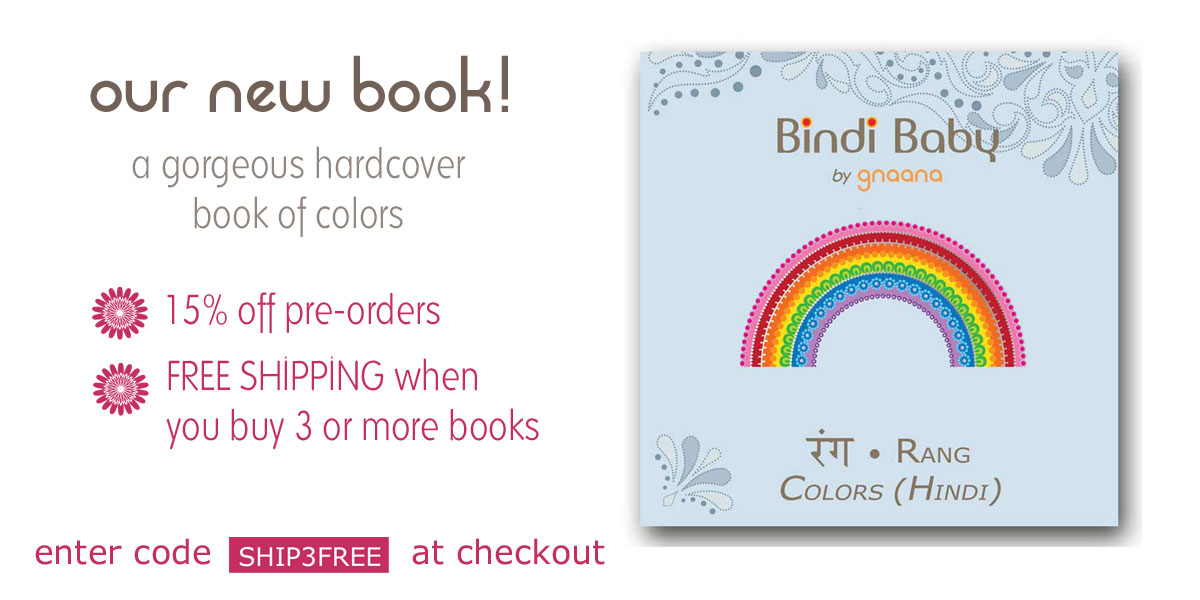 Our very first hardcover original: Bindi Baby Colors – now open for pre-sale, with 15% off and FREE SHIPPING when you order 3 or more books.
The newest book in our popular Bindi Baby series incorporates a conversational style to facilitate language-learning. Kids will learn color words for a complete set of 13 colors: red, pink, orange, yellow, green, blue, purple, white, black, gray, brown, and even gold and silver.
Our bindi artwork features nature-themed, everyday common objects and is a delight to view for kids and parents alike. And of course, as with all our books, English transliteration is included – perfect for beginning readers of Indic text.
**For our customers in India, the UK, Australia, and Canada, we have new relationships with distributors in your area, so stay tuned as our books become available in your markets.
Check out some of the gorgeous page spreads – illustrated by Kate Armstrong: