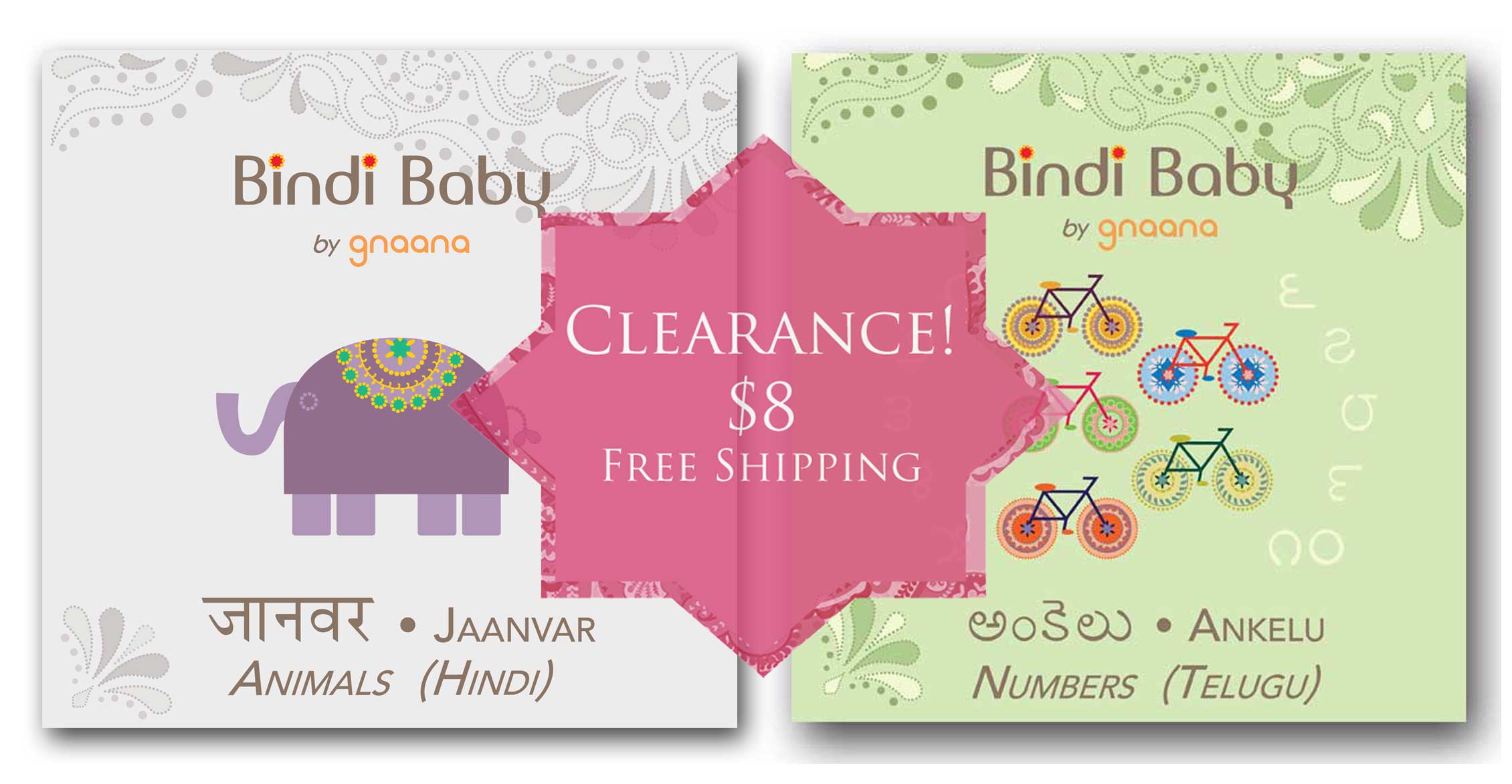 Enjoy a rare sale from gnaana: our Bindi Baby Animals and Bindi Baby Numbers are now on sale for $8.00 per book (price includes shipping).
We're clearing our stock as we prepare to offer our titles in hardcover format. Starting March 15, all of our books will be available in hardcover only: Bindi Baby Animals will retail for $17.99 and Bindi Baby Numbers will retail for $16.99.
So grab a copy of our softcovers while supplies last – perfect for on-the-go language practice, framing artwork, and other creative uses.