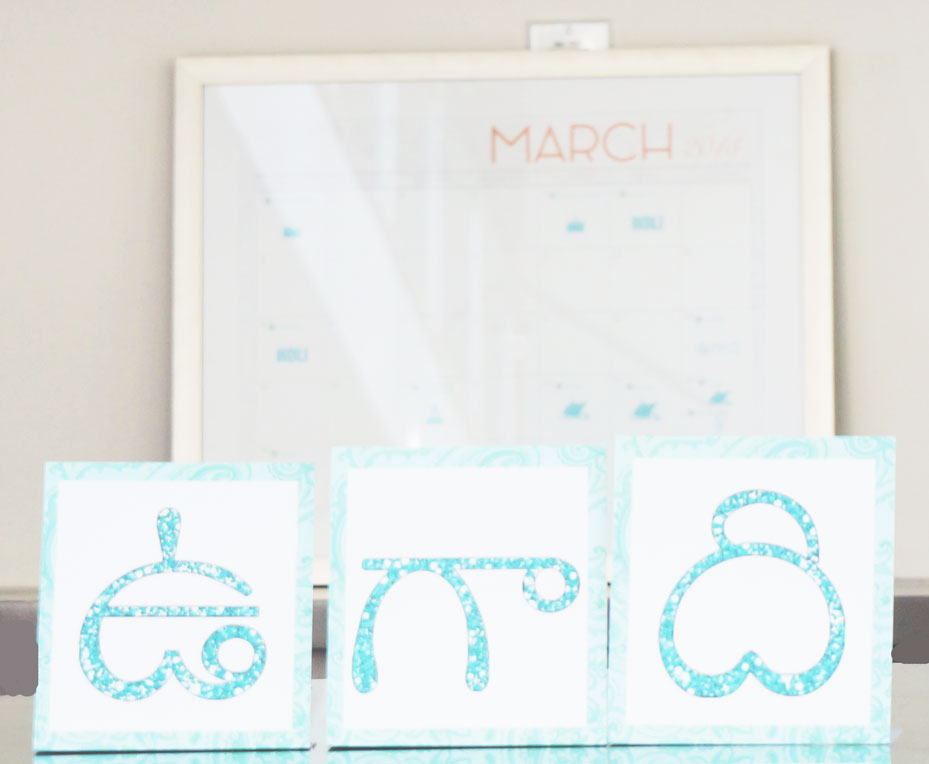 Sure Holi was exciting (I am still recovering, as is our washing machine…), but there's something about a traditional Telugu (and Kannada) panduga (celebration).  My family never celebrated Holi while I was growing up, but Ugadi was a big deal – so for me, it feels extra special.
Good thing my husband is a Kannadiga, and we are lucky to live near his family: we can look forward to a day of warm celebrations with loved ones.  Maybe I can even convince my daughter to let me do a poola-jeda (flower braid).  We will see…
Also on the agenda is a fun science experiment about the Tongue Map and the mechanics of how humans taste. Little did I know that the Tongue Map is reportedly a myth (see here), but we're going to do the experiment anyway, and strengthen our Telugu vocabulary with this visual: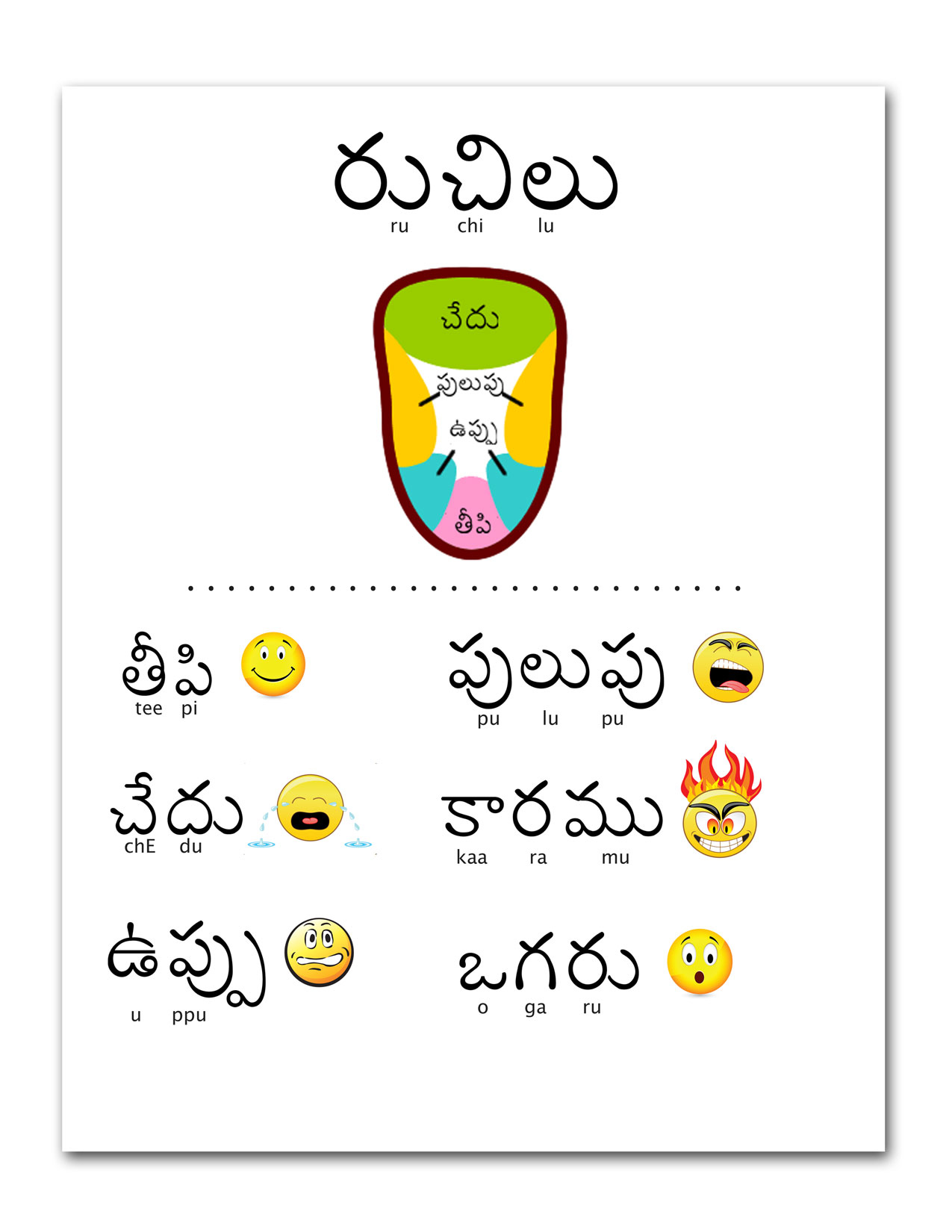 (The little emoticons represent the different feelings associated with each flavour/taste. Ugadi is a celebration of our New Year – which will be a mix of all of these flavours and emotions: happiness, sadness, fear, disgust, anger, and surprise.)
If you are Telugu and want to use this visual, download here.
Languages are beautiful….Love Your Language