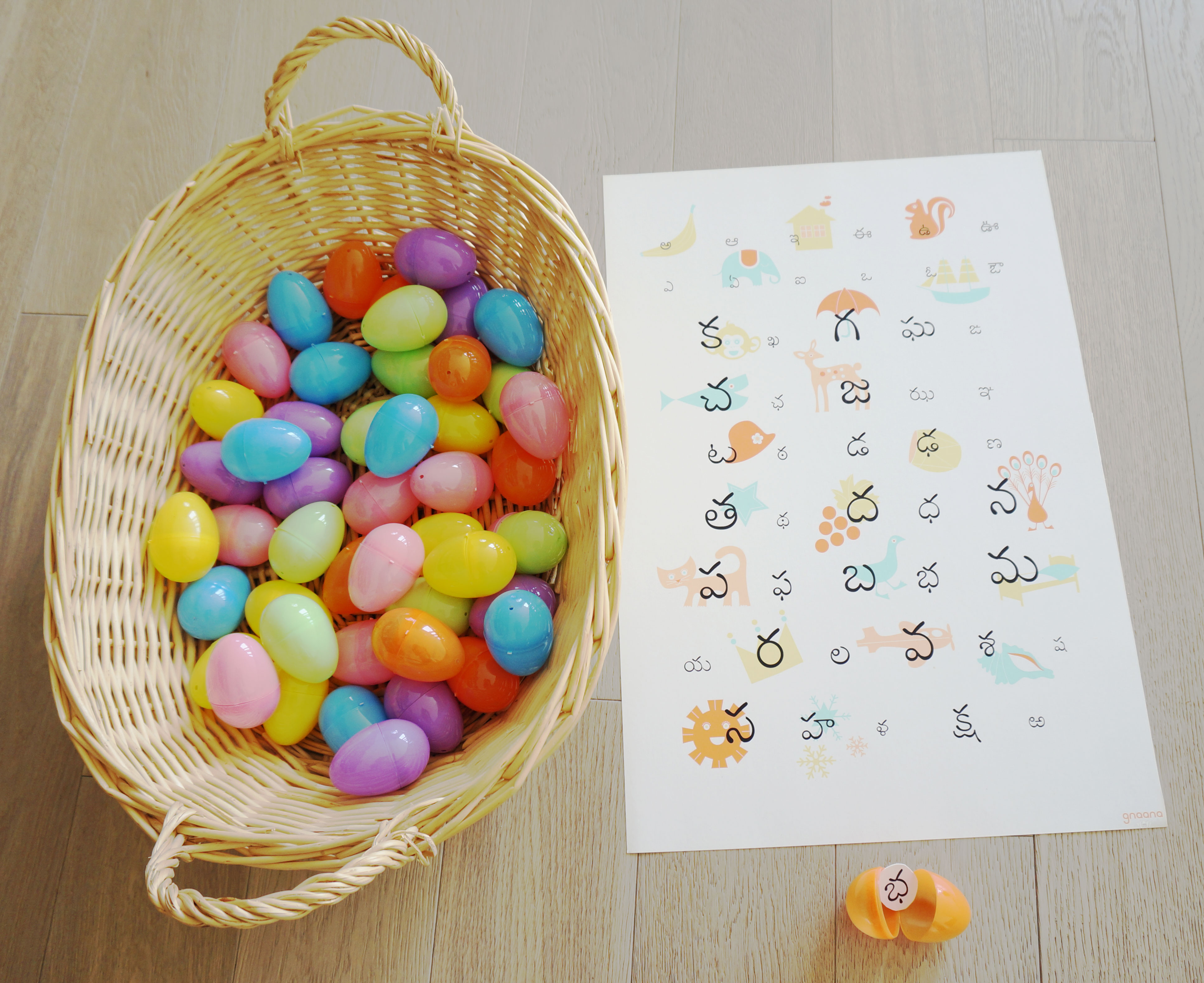 Here's a fun game to put those leftover Easter eggs to use. I used this in a Telugu class I taught, and the kids loved it – a perfect mix of surprise, fun, learning.
You will need:
Alphabet Poster (I used 2 of Gnaana's posters – 1 to work with and 1 to cut up)
50+ Plastic Easter Eggs (enough for each letter of the alphabet)
Printed set of alphabets in your language (download from the web or us a 2nd poster)
Scissors
Double-Sided Tape (if using on a wall for a group)
Cut up the alphabets and place each alphabet in a separate egg. If you're playing at home, you can play on the floor; for a group or class setting, you'll want to mount the poster to the wall. Have kids take turns opening an egg and matching the alphabet to its place on the poster.
That's it! A simple and fun way for your kids to learn their alphabets!
Languages are beautiful….Love Your Language