This was completed at our house today: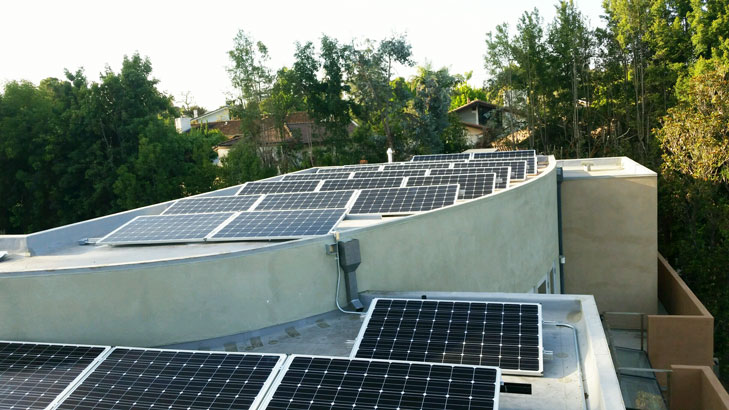 The installation of 32 solar panels – enough to fully power our green home and electric car. Don't the panels look like they are all doing a surya namaskaar?
Which reminded me of the awesome and magnificent solar steam cooking system at the infamous Tirupathi Temple in Andhra Pradesh – preparing 15,000 meals per day for its devotees. (Read here…)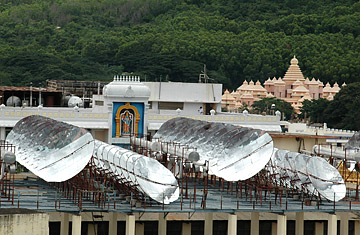 As Raghunath Aher, Chief Engineer at Shirdi's Sai Baba Temple, states in this article: "A holy place should be pure and completely in harmony with nature."
Our home is indeed our temple.