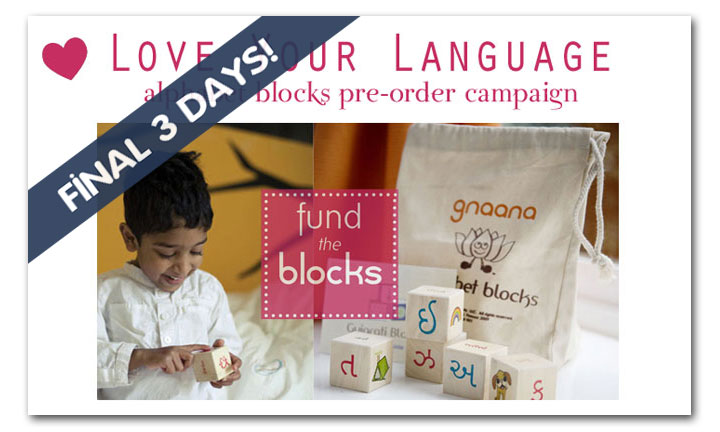 We're down to the final 3 days of our Alphabet Blocks Pre-Order Campaign!
We're not quite near our target goal, but we still may have raised enough to do a smaller production – there is still a chance, so do support us.
Please help us bring back these beautiful blocks – a classic educational toy that should be made available in Indian languages.
For the full story and to pre-order your set (or to otherwise contribute), click here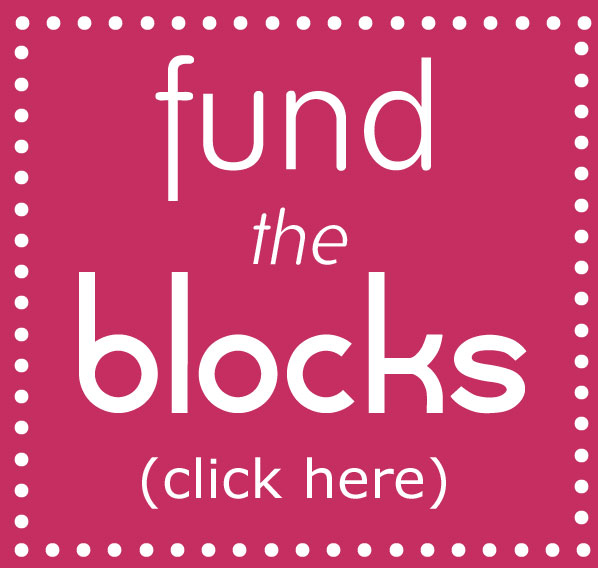 Languages are beautiful….Love Your Language