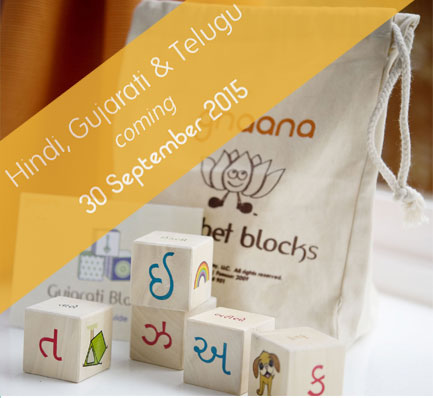 A big THANK YOU to all who supported our Love Your Language Alphabet Blocks Campaign. Although we fell short of our goal, we were able to raise enough funds to produce a short run of our Hindi, Gujarati and Telugu Block Sets! (Sorry, Tamil, not enough people loved you!)
For those who pre-ordered with us, blocks will ship September 30, 2015.
You can now order the Hindi, Gujarati, Telugu and Kannada blocks on our main site here.
Languages are beautiful…Thanks for Loving Your Language!