Archive for June, 2015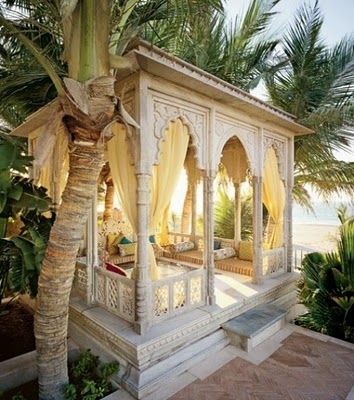 How about this for your outdoor space? The carvings, the demure white, the drapes – and oh, those cushions!
Missing: silver trays of finger foods, sweets, cocktails and company.
image: source unknown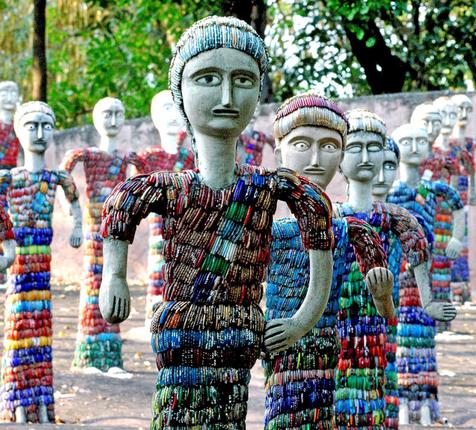 Where in the world can you find these curious Bangle People? At Nek Chand's Rock Garden in Chandigarh. Nek Chand received the Padma Shri in 1983. A sculpture from this garden also appeared on an Indian postage stamp. Nek Chand was also recognized internationally: he was awarded the Grande Médaille de Vermeil in Paris in 1980 and also accepted a commission from the Children's Museum in Washington DC, to construct a garden at the museum – where he imported some sculptures from India.
His vision for the garden appeared to emerge when he was a child. Born into a Hindu farming family in a rural village in Punjab in British India, he was enthralled by his mother's tales of kings and queens in a beautiful kingdom.  He would play in the local forests, making model buildings by the river bed. Interestingly, he made his first sculptures from broken bangles he had collected on the ground in a market.  He experienced firsthand the trauma and displacement of the Partition, and in fact the early parts of his garden resembled the streets of a Punjabi village.
Sadly Nek Chand passed away just a few days ago – on 11 June – but hopefully his vision will continue to inspire others.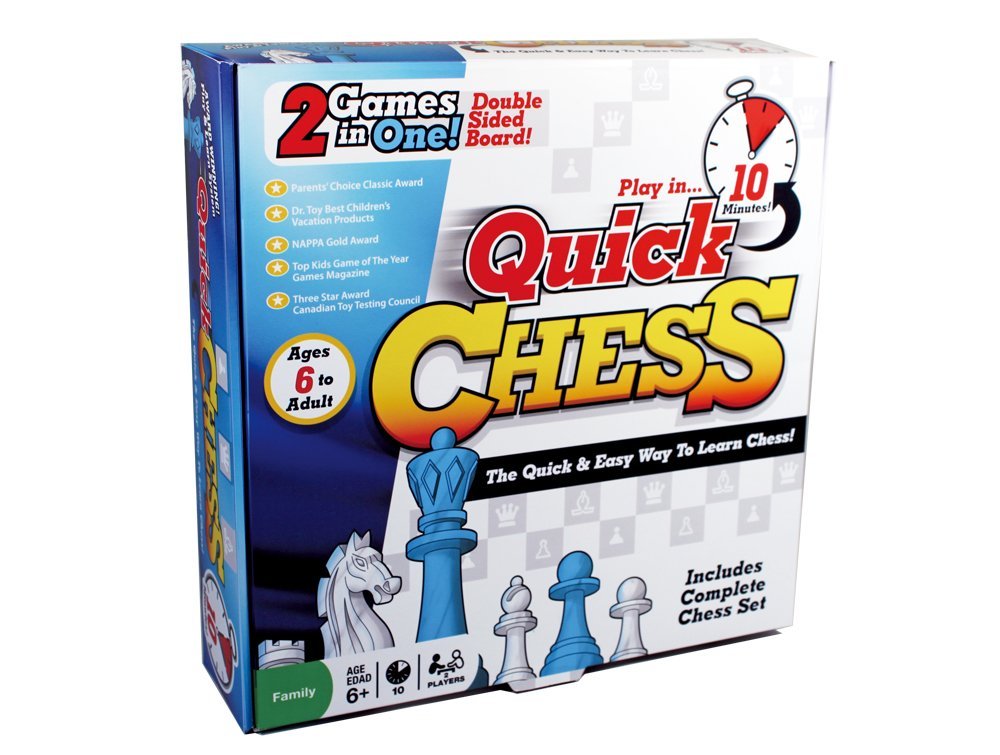 Need a fun summer "brain game?" How about ye-old-oh-so-Indian chess? Quick Chess is a terrific starter-game for kids as young as 5-6 years – with a smaller-sized board with fewer squares for starters that reverses to a full-size board as kids progress.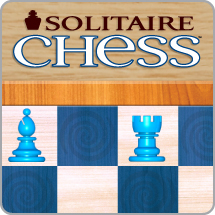 And for on-the-road fun, try ThinkFun's Solitaire Chess (WARNING: this is quite addictive for adults also). The Solitaire Chess app has 4 levels, from Easy to Expert.
Think on!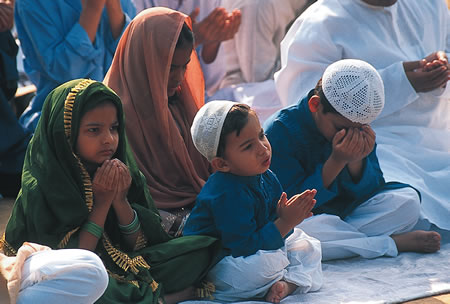 Ramadan has arrived! Teach your kids about this important holiday with this terrific audio story via Highlights Kids about a mother in Oman and how she celebrates Ramadan with her family: Hungry, Happy Ramadan.
Also, for kids in 2nd – 6th grades, here is a wonderful cross-curricular Ramadan Activity Pack to keep your kids on top of their game this summer: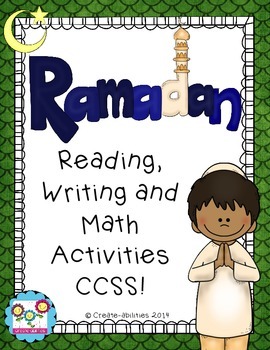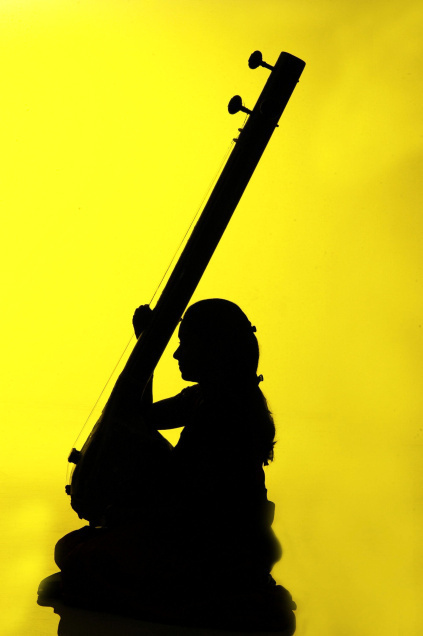 A beautiful and soulful raga for this summer morning: Raag Charukeshi, performed by Ustad Shahid Parvez.
Growing up in a traditional South Indian home, Carnatic ragas bring me closest to my childhood memories. However, as my son is learning santoor, I'm forced to educate myself about (and appreciate) Hindustani ragas. Enter Raag Charukeshi – a Carnatic raga adapted to Hindustani style and hence, a divine blend of North and South.
The piece above by Ustad Shahid Parvez is my favourite: for me, it evokes cautious devotion and lingering hope – 2 emotions that I always harbour inside. I can't wait to hear my son play this on santoor.
For the (emergent) Indian music enthusiasts, Raag Charukeshi is a sampoorna raga (meaning it contains all 7 swaras (notes)). The ascending/descending scale is as follows:
ārohaṇa: S R2 G3 M1 P D1 N2 S
avarohaṇa: S N2 D1 P M1 G3 R2 S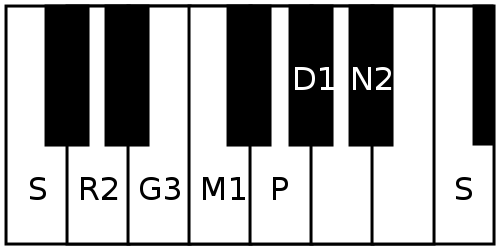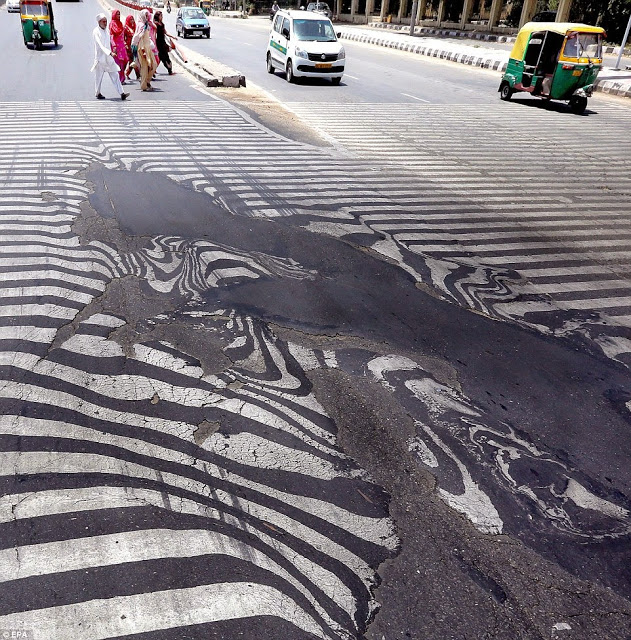 If you get one app this summer, let it be News-O-Matic: a digital newspaper just for kids. With 3 different reading levels (Grades 1-2, 3-4, and 5+), kids get to read about 5 different stories each weekday. There is also a read-to-me function, as well as integrated geography, math facts, and relevant games.
Kids get to be in tune with what's going on in the world – like the recent heat wave (and melted roads) in India, the Para-Olympics, and vote on plastic bag bans. Simply a must-have!
Available here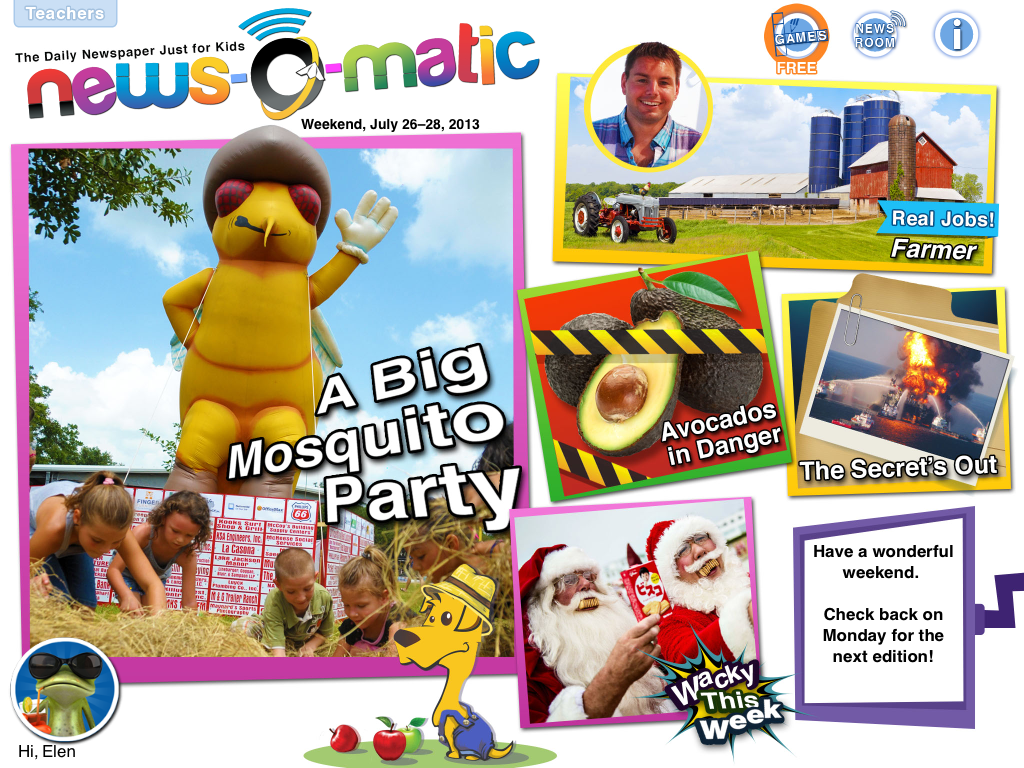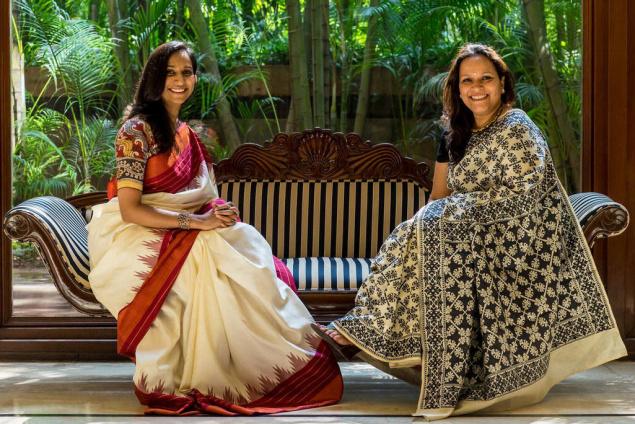 A story about 2 Bengaluru-based friends inspired my friend R. and I to start a 50 Saree Pact: over the course of this next year, we both pledge to wear a saree 50 times. In the original story, the pledge was for 100 sarees (read story here..).
One hundred would have been a bit much for here in the US, but 50 is manageable. So this past weekend, R. wore a saree to work (the brave pediatrician that she is), and I wore one to a Satish Vyas concert that I took my son to. Before I left the house, I found myself making all sorts of excuses for not wearing a saree (I'm pressed for time, I can't find any safety pins, what if I have to stop for gas somewhere…), but once I put in on, it felt so right for so many reasons.
One down, 49 to go. The 50 Saree Pact is on. Anyone care to join us? Or join the 100sareepact.
image via 100sareepact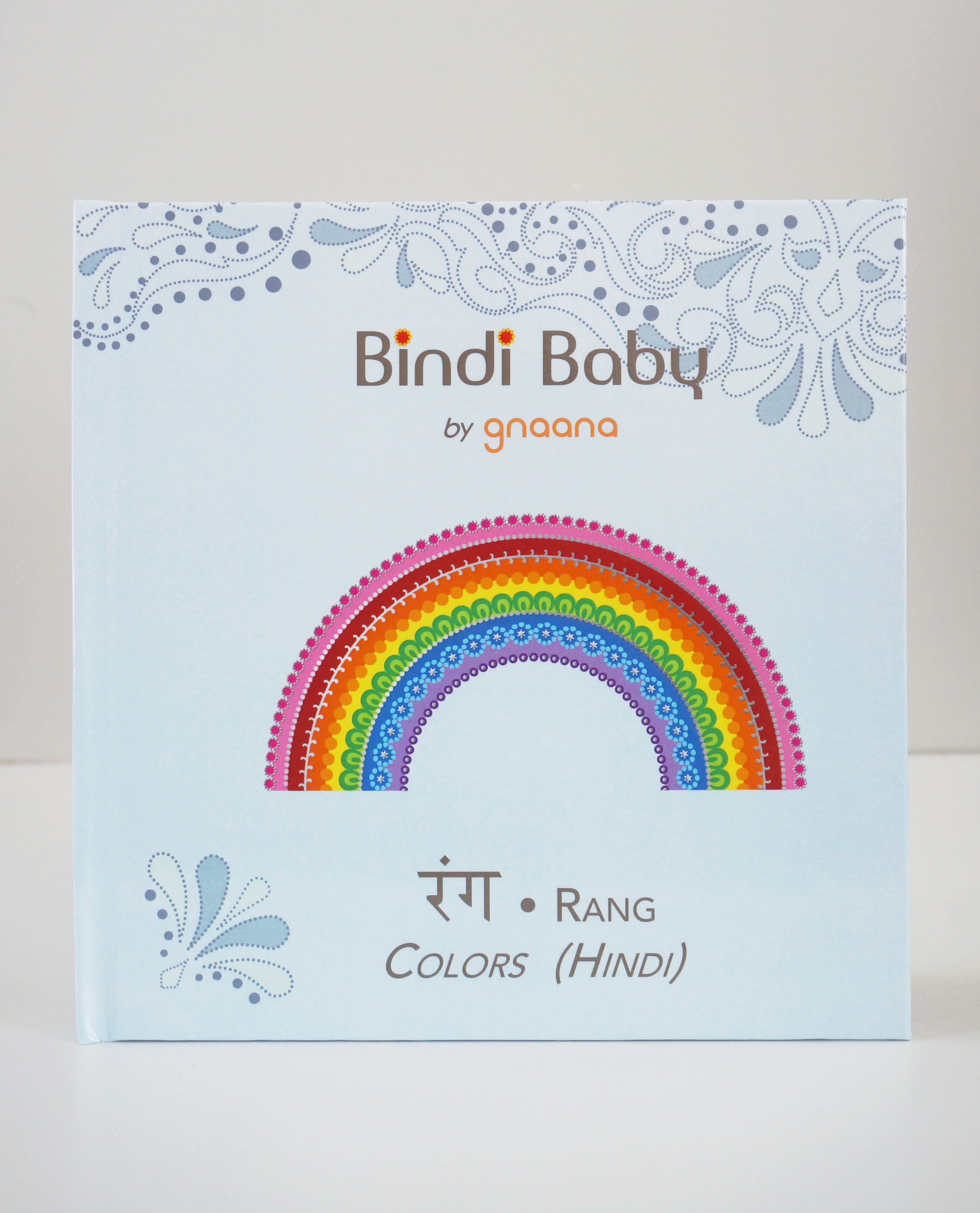 Simply gorgeous in hardcover! A big THANK YOU to illustrator Kate Armstrong, book designer Sara Petrous, our team of 6 translators, our pre-press graphics specialists, and our global distribution partners!
LAST 3 DAYS to order Colors at our special 15% off price – and Free Shipping if you buy 3 or more Colors books (enter Code SHIP3FREE at checkout – Continental US orders only). Order here.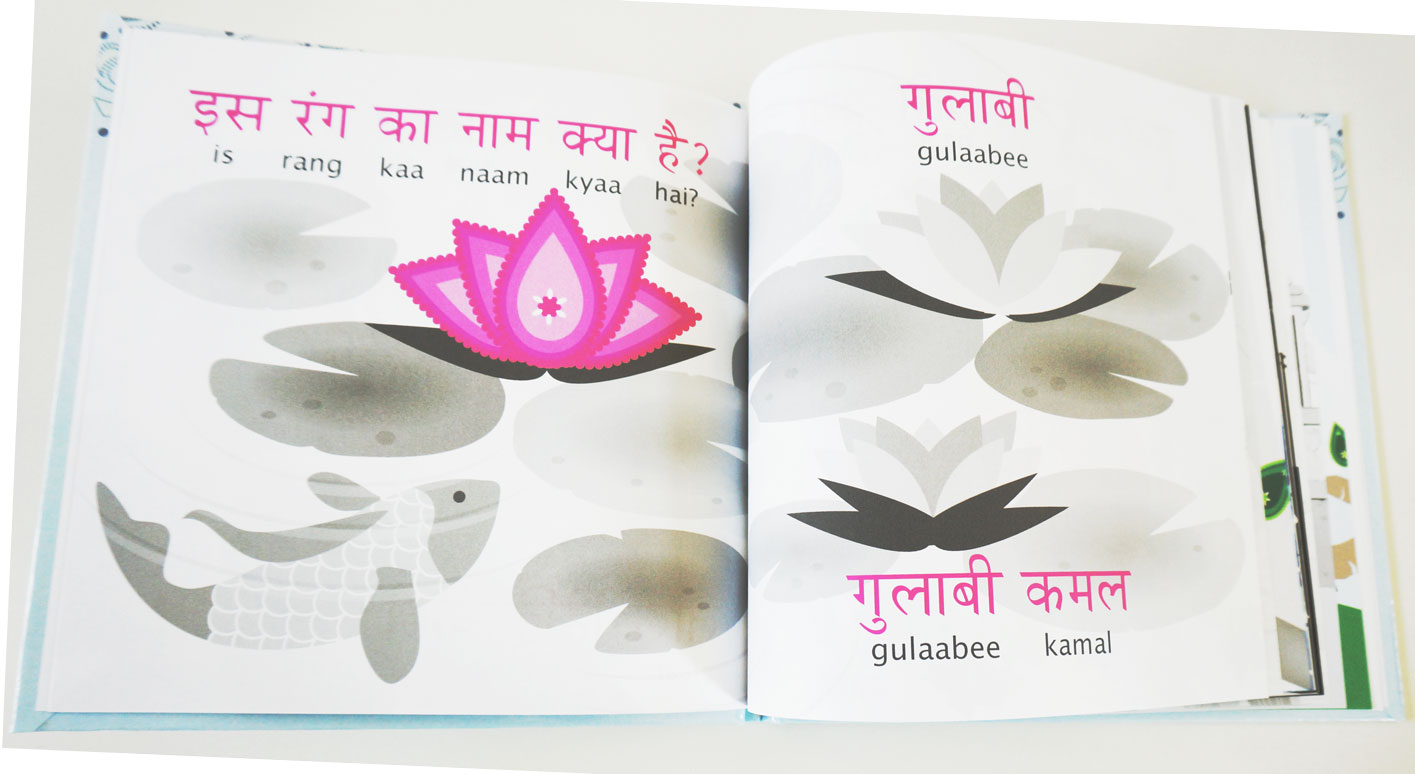 Hindi, Gujarati & Telugu have been released, and Bengali, Tamil, Kannada and Punjabi will be releasing June 15.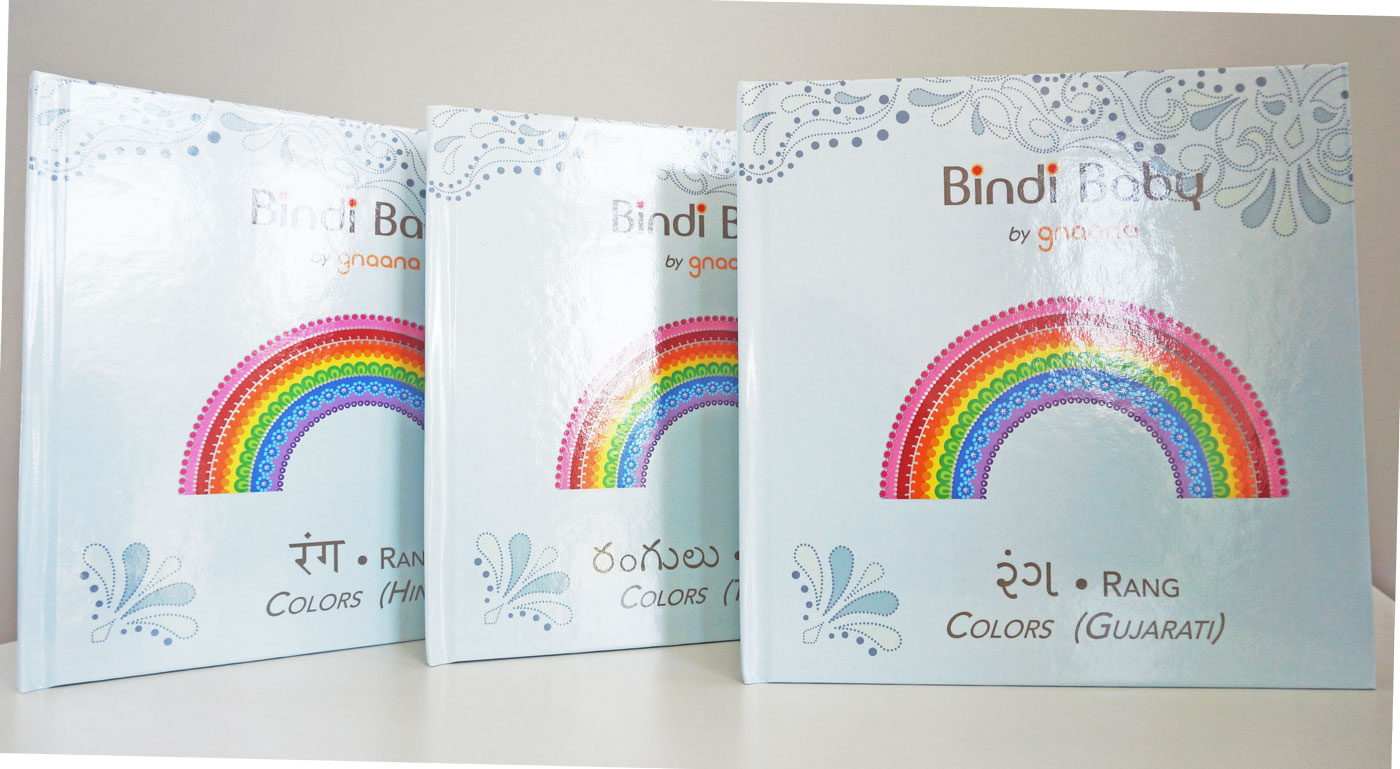 Get all 3 in hardcover!