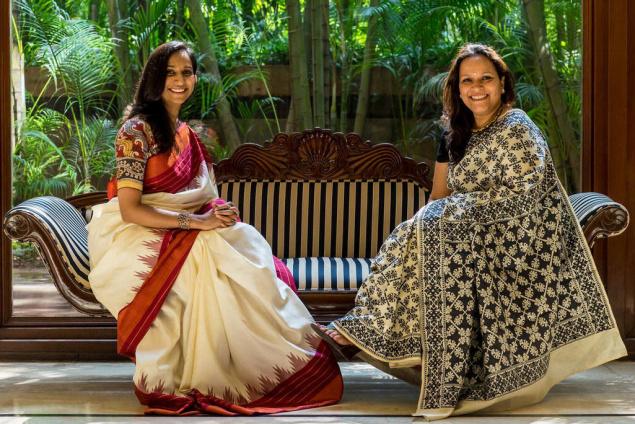 A story about 2 Bengaluru-based friends inspired my friend R. and I to start a 50 Saree Pact: over the course of this next year, we both pledge to wear a saree 50 times. In the original story, the pledge was for 100 sarees (read story here..).
One hundred would have been a bit much for here in the US, but 50 is manageable. So this past weekend, R. wore a saree to work (the brave pediatrician that she is), and I wore one to a Satish Vyas concert that I took my son to. Before I left the house, I found myself making all sorts of excuses for not wearing a saree (I'm pressed for time, I can't find any safety pins, what if I have to stop for gas somewhere…), but once I put in on, it felt so right for so many reasons.
One down, 49 to go. The 50 Saree Pact is on. Anyone care to join us? Or join the 100sareepact.
image via 100sareepact