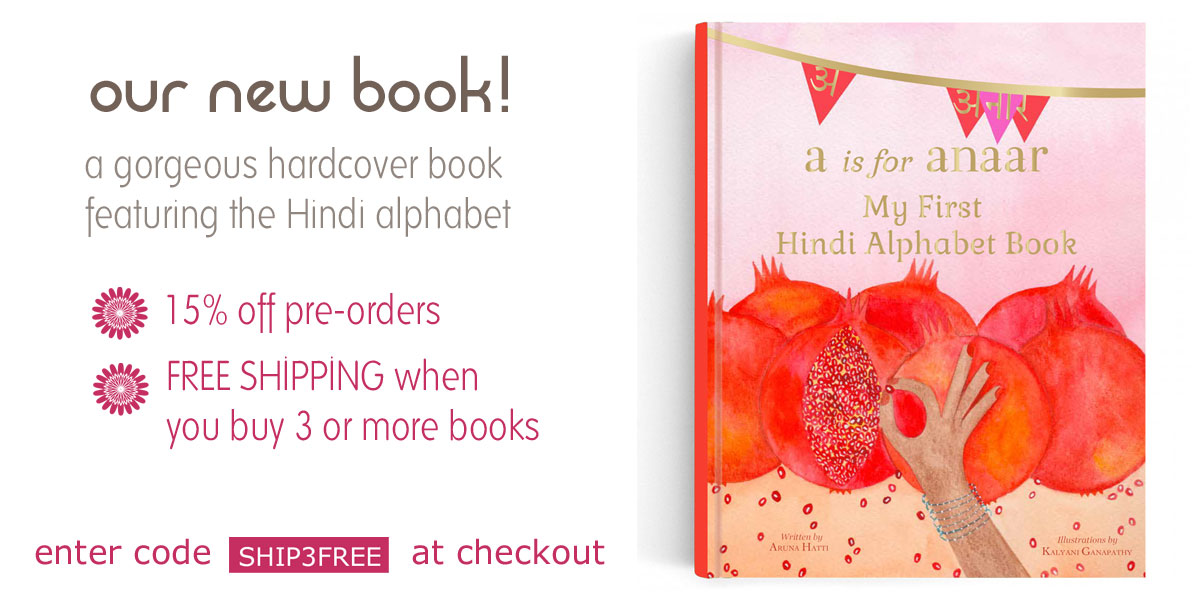 Announcing our NEW concept book: A is for Anaar: My First Hindi Alphabet Book!
It's the Hindi Alphabet Book your kids have always wanted – a fun mix of Hindi words, clever rhyme, and full of cultural references – from Aurangzeb and Rishi Agastya to The Ramayana. This books includes pronunciation guides, a glossary, an option audio CD, and also prompts for beginning Hindi conversation skills – 56 pages of Hindi fun!
Illustrated by the phenomenally-talented Kalyani Ganapathy – each page is truly a work of art. We are very proud to introduce this product into the marketplace – and we hope your kids will be PROUD to be learning and sharing their language and culture.
Please support our initiative and Pre-Order a copy today. We'd like to make some noise and show the publishing industry that WE NEED DIVERSE BOOKS like these. Ship date is November 10th.
Dhanyavaad! Thank You!