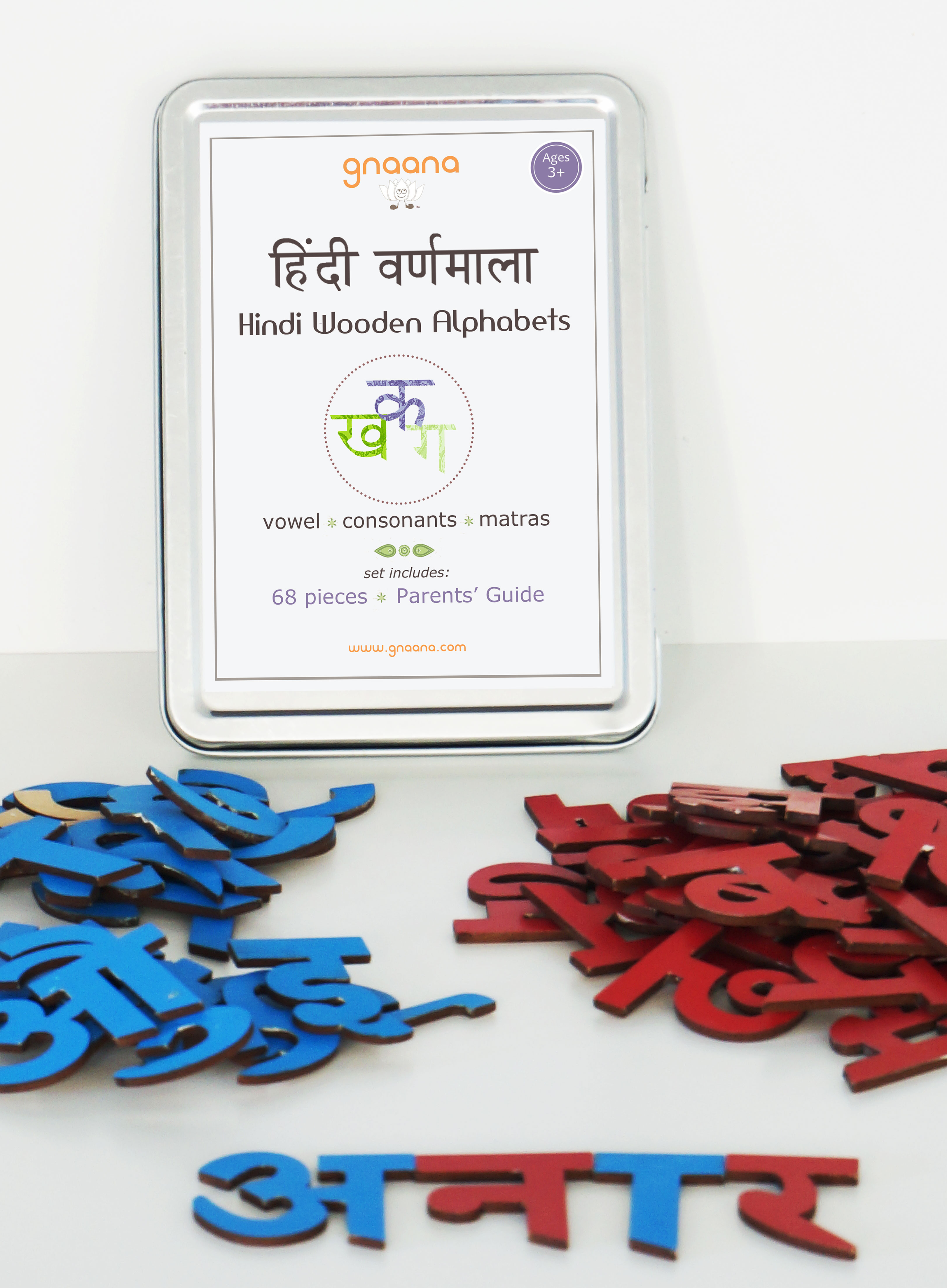 May we present our Wooden Hindi Moveable Alphabets!
Wooden moveable alphabets have been a staple in Montessori classrooms for generations. And it's no wonder: they are an invaluable tool for learning to read, write, and spell.
These wooden alphabets are designed for kids who are ready to take the next step and form Hindi words. This set contains 68 pieces so you can form a complete set of Hindi alphabets: 1 set of vowels (11 pieces), 1 set of consonants (36 pieces), and 2 sets of matras (21 pieces). Vowels and matras are painted blue and consonants are painted red.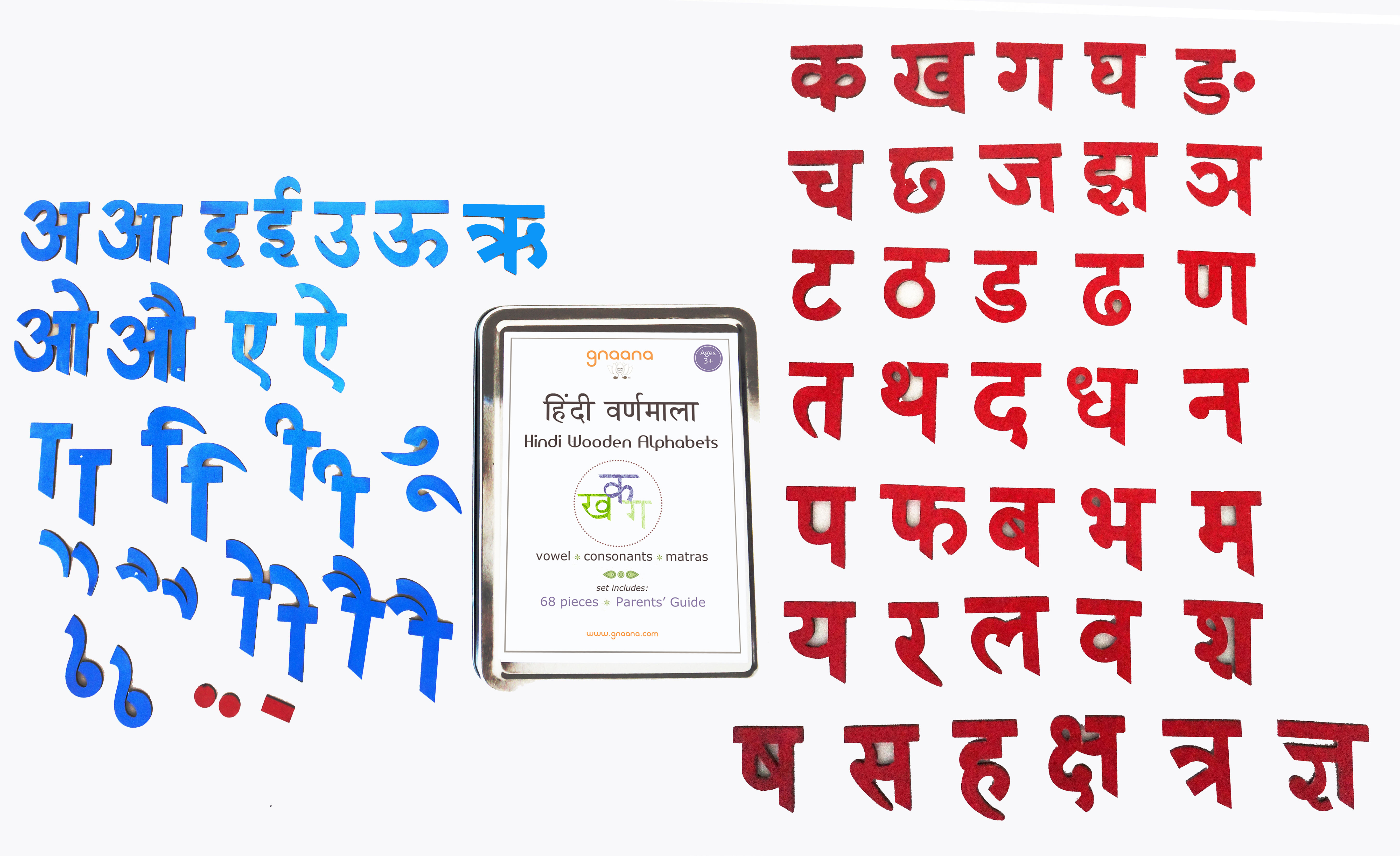 And when you're done for the day, pack them up in our beautiful eco-friendly tin box!
Ships 30 September. Pre-order and reserve your set here…
NOTE: Due to small parts, this product is not intended for children under 3 years of age.