Archive for October, 2015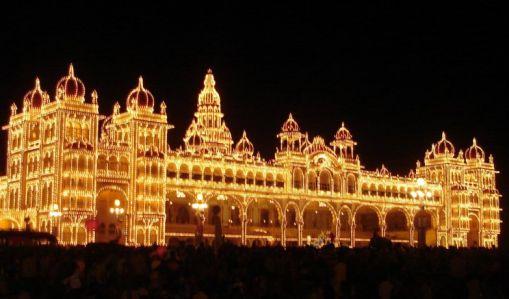 Bengal usually takes center stage during this time of year, but if you've ever experienced Dussehra in Mysore, it's really something else. Gilded elephants, parades, pujas, an impressively-lit-up palace, and a real-life Maharajah – see for yourself in this slideshow (link opens in new window):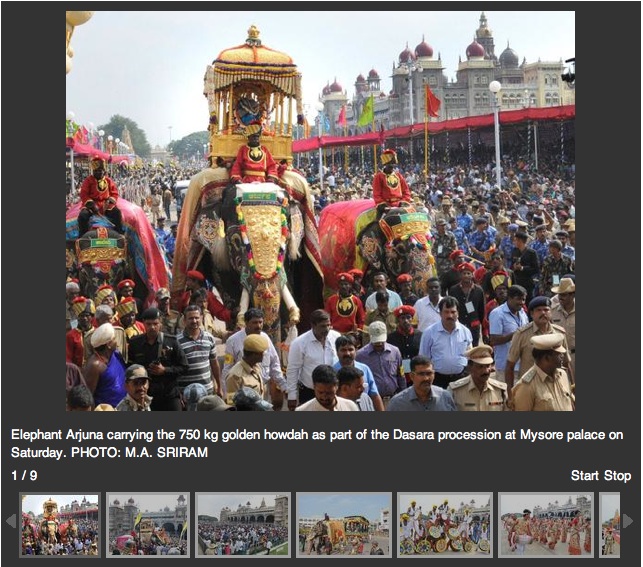 Happy Dussehra!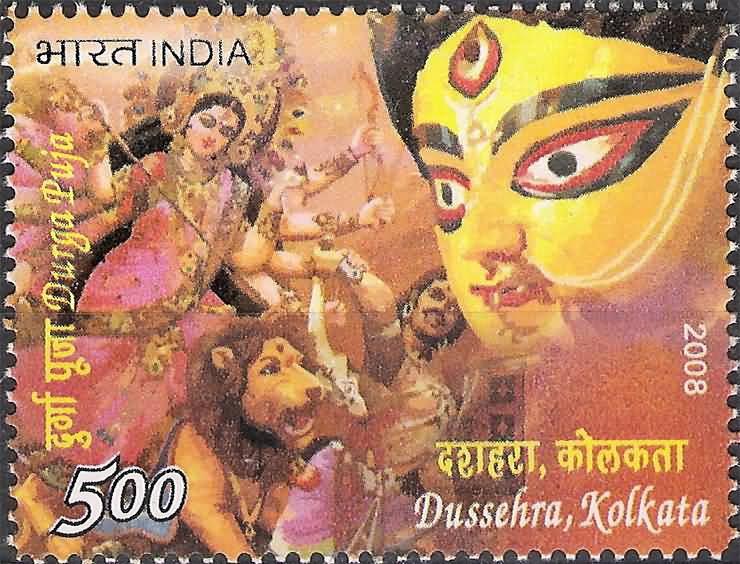 Geography stumper: do you know where the country Sao Tome and Principe is? Get out the globes, because this small African island nation near the equator is issuing a Durga stamp this year. No official picture of the stamp yet (the picture above is from an older Indian stamp), but it is to feature Durga Devi seated atop her tiger vahana.
Don't get too excited if you're a stamp collector – only 1,500 stamps will be issued: 1,000 of which will be available for the Indian market, and the rest for the issuing country.
This is not the first time a nation outside India has issued an Indian-inspired stamp. Check out some more from the past here.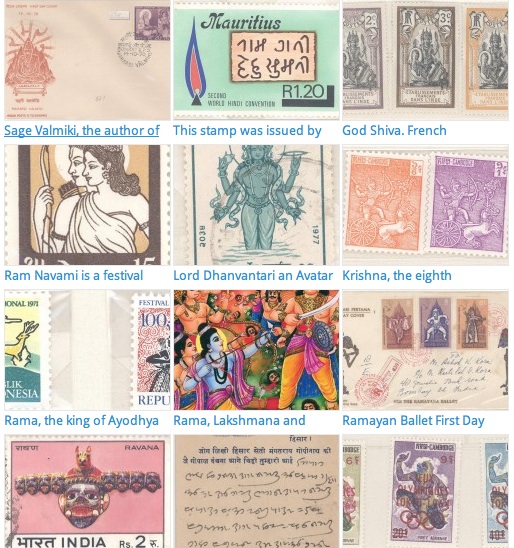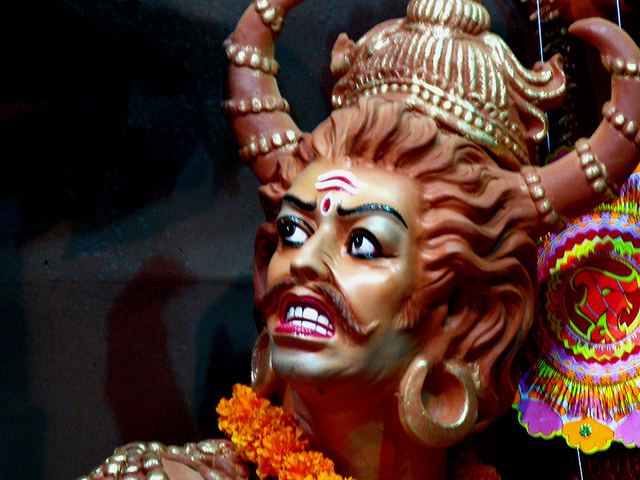 No one pays much attention to the villain, but Mahishasura has an interesting past. Here are 5 facts about this devious (but not very smart) buffalo-rakshasa:
1- Mahishasura's father was a king of the asuras (demons) who fell in love with Princess Mahishi, who was cursed to be a water buffalo. This is why Mahishasura was able to change between human and buffalo forms at his will.
2- The name Mahishasura comes from the Sanskrit word for buffalo – mahish.
3- When Lord Brahma agreed to grant him a boon, Mahishasura requested that no man could kill him. He never thought a female could defeat him (like we said, he was not that smart).
4- As with all rakshasas, Mahishasura was a symbol for something evil: in his case, ignorance – as embodied in animal instincts.
5- The city of Mysore in Karnataka gets its name from Mahishasura – who reportedly was once a king there. The city's famous Chamundeshwari Temple is dedicated to Goddess Chamunda (another name for Durga). The temple grounds contain a large statue of Mahishasura. It's no wonder the Mysore Dasara Festival is so famous!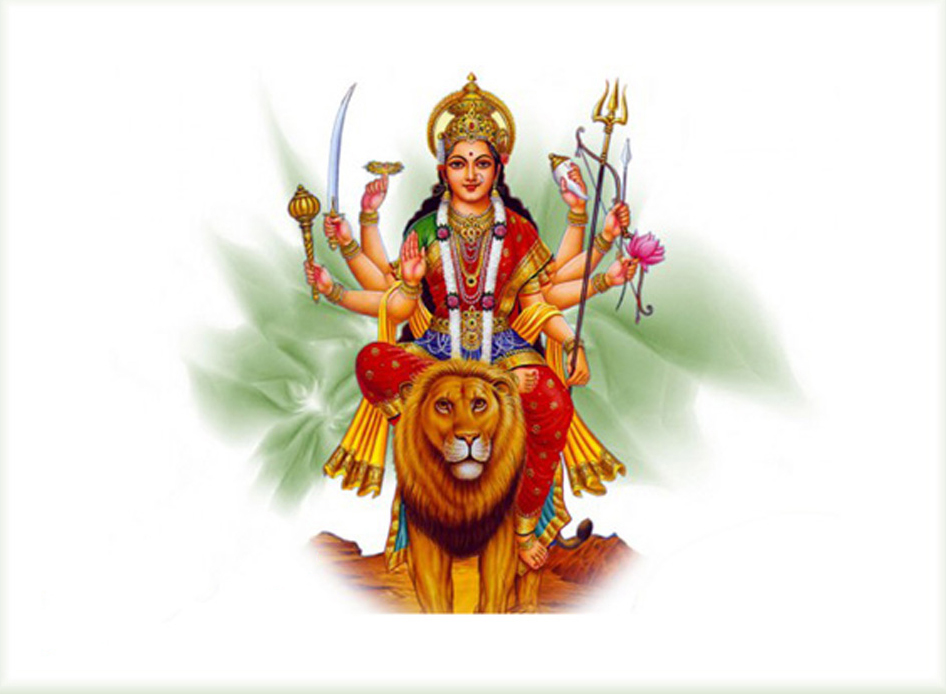 Navratri begins tonight, October 13 – and we get ready for 9 nights of fun and learning!  First up: do you know the difference between Parvati and Durga? We featured this question in previous years. Here's a recap: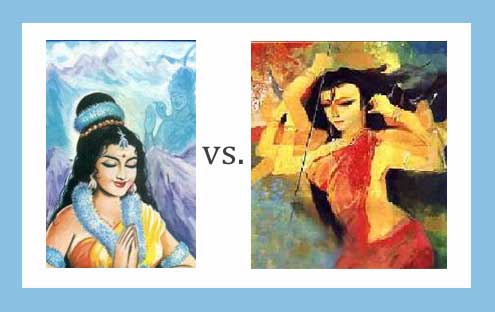 Navratri is a celebration of womanhood – an acknowledgement that women have certain powers, beyond those of men, as manifested in the story of Goddess Durga's creation (in sum, all the gods (male + female) came together to embody all their powers in a Supreme Goddess in order to defeat the rakshasa Mahishasura – who could not be defeated by a male).
Durga is a complicated Goddess (you can read more about Durga here: Goddess Durga FAQ and 9 Forms of Durga), and there are conflicting stories about her. Your kids may be wondering – and a little confused – as to how she is different from Parvati.
Here's the short answer (though some will disagree): Parvati is Lord Shiva's divine consort – essentially his feminine side. Durga (along with Kali) is a form of Parvati – and all are variant forms of Shakti (the universal power of energy, power, and creation).
Happy Navratri! Let the learning begin!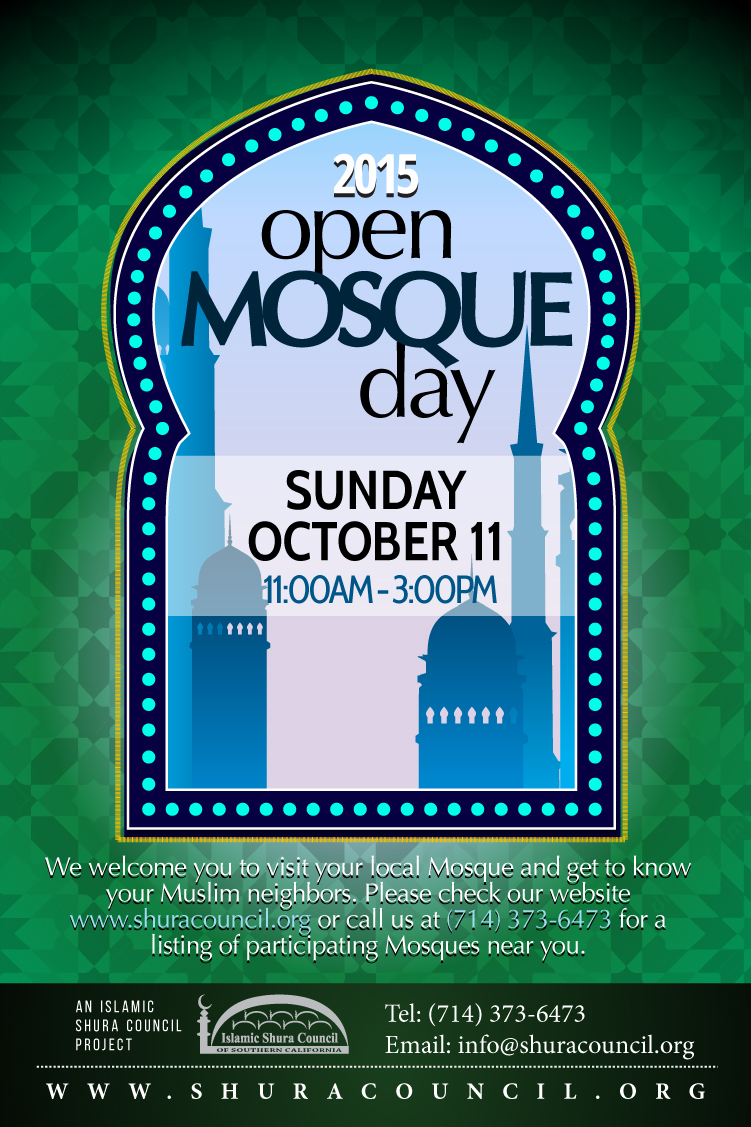 Have you ever visited a mosque? If you're in Southern California, this weekend is your chance as area mosques are holding Open Mosque Day on Sunday (and some on Saturday also). It should be a wonderful educational experience for kids and adults alike.
Religious tolerance, pluralism, and learning more about one's own faith by comparing/contrasting to others stems from education.
For more information, and for a list of participating mosques, click here…
For open mosque days in other areas of the country, contact your local Islamic council.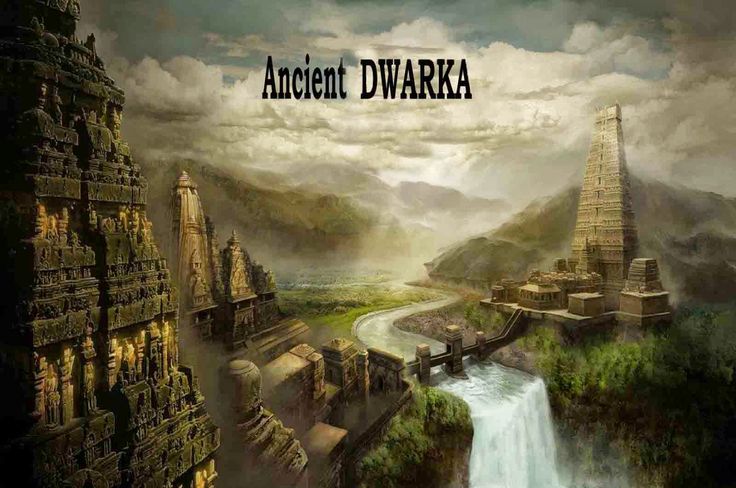 This should have you shaking your head at the Indian government: back in 2001, oceanographers from India's National Institute of Ocean Technology discovered a sunken "lost city" in the Gulf of Cambay (off the coast of Gujarat) while conducting a survey of pollution. Remains recovered from the site, which included pottery, walls, human bones and teeth, and sculpture) were carbon dated to be nearly 9,500 years old.
A whole city. Underwater. 9,500 years old.
Most historians date the first civilization (Mesopotamia) to around 5,000 BCE. You do the math.
But what has the Indian government done in the past 14 years about this shattering discovery? Nothing.
The city has been claimed by some to be the lost city of Dwarka– which if you recall was the island kingdom Lord Krishna had built in The Mahabharata (and which was reportedly submerged).
My son and I are studying ancient civilizations this year, and we're putting together a massive timeline (more on this later). We're not sure what to do with this information – but it's a little embarrassing that we don't have further information. Thanks, India.
You can read more about the discovery in this BBC article here, and watch a video here: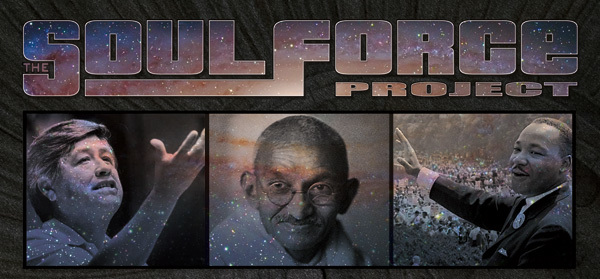 Gandhiji…Once in a human history a man like him comes along…
As we celebrate Gandhi Jayanti tomorrow, we are graced with the gift of remembering his legacy to India and to the world. Gandhiji's visionary embrace of ahimsa was perhaps unconventional at the time, but his example spawned movements across time and place.
In our busy lives, it's easy to forget this great man, and the power of ahimsa, but the folks with Arohi Ensemble have put together an amazing multi-media project to pay tribute to non-violence as a vehicle for change.
Aptly titled The Soul Force Project (and the recording Ahimsa), this group of world-class musicians led by sitarist Paul Livingstone could use your help to complete this project. They've put together a terrific video – see for yourself here:
What better way to pay tribute to Gandhiji and the principle of ahimsa than through music. Read more and support here…
And if you're in the Los Angeles area, check out the Gandhi Soul Force Gathering event this Sunday evening,