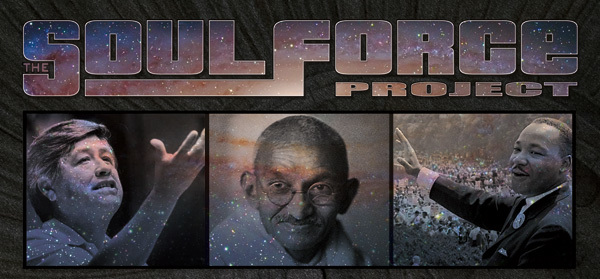 Gandhiji…Once in a human history a man like him comes along…
As we celebrate Gandhi Jayanti tomorrow, we are graced with the gift of remembering his legacy to India and to the world. Gandhiji's visionary embrace of ahimsa was perhaps unconventional at the time, but his example spawned movements across time and place.
In our busy lives, it's easy to forget this great man, and the power of ahimsa, but the folks with Arohi Ensemble have put together an amazing multi-media project to pay tribute to non-violence as a vehicle for change.
Aptly titled The Soul Force Project (and the recording Ahimsa), this group of world-class musicians led by sitarist Paul Livingstone could use your help to complete this project. They've put together a terrific video – see for yourself here:
What better way to pay tribute to Gandhiji and the principle of ahimsa than through music. Read more and support here…
And if you're in the Los Angeles area, check out the Gandhi Soul Force Gathering event this Sunday evening,