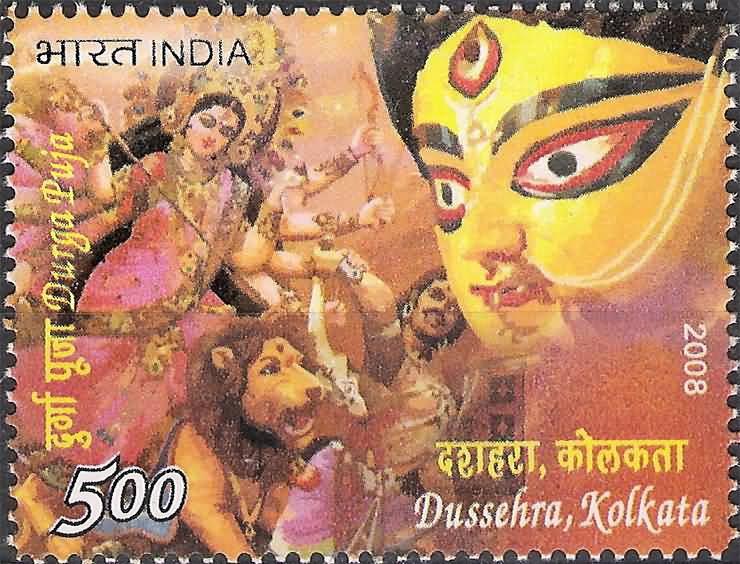 Geography stumper: do you know where the country Sao Tome and Principe is? Get out the globes, because this small African island nation near the equator is issuing a Durga stamp this year. No official picture of the stamp yet (the picture above is from an older Indian stamp), but it is to feature Durga Devi seated atop her tiger vahana.
Don't get too excited if you're a stamp collector – only 1,500 stamps will be issued: 1,000 of which will be available for the Indian market, and the rest for the issuing country.
This is not the first time a nation outside India has issued an Indian-inspired stamp. Check out some more from the past here.