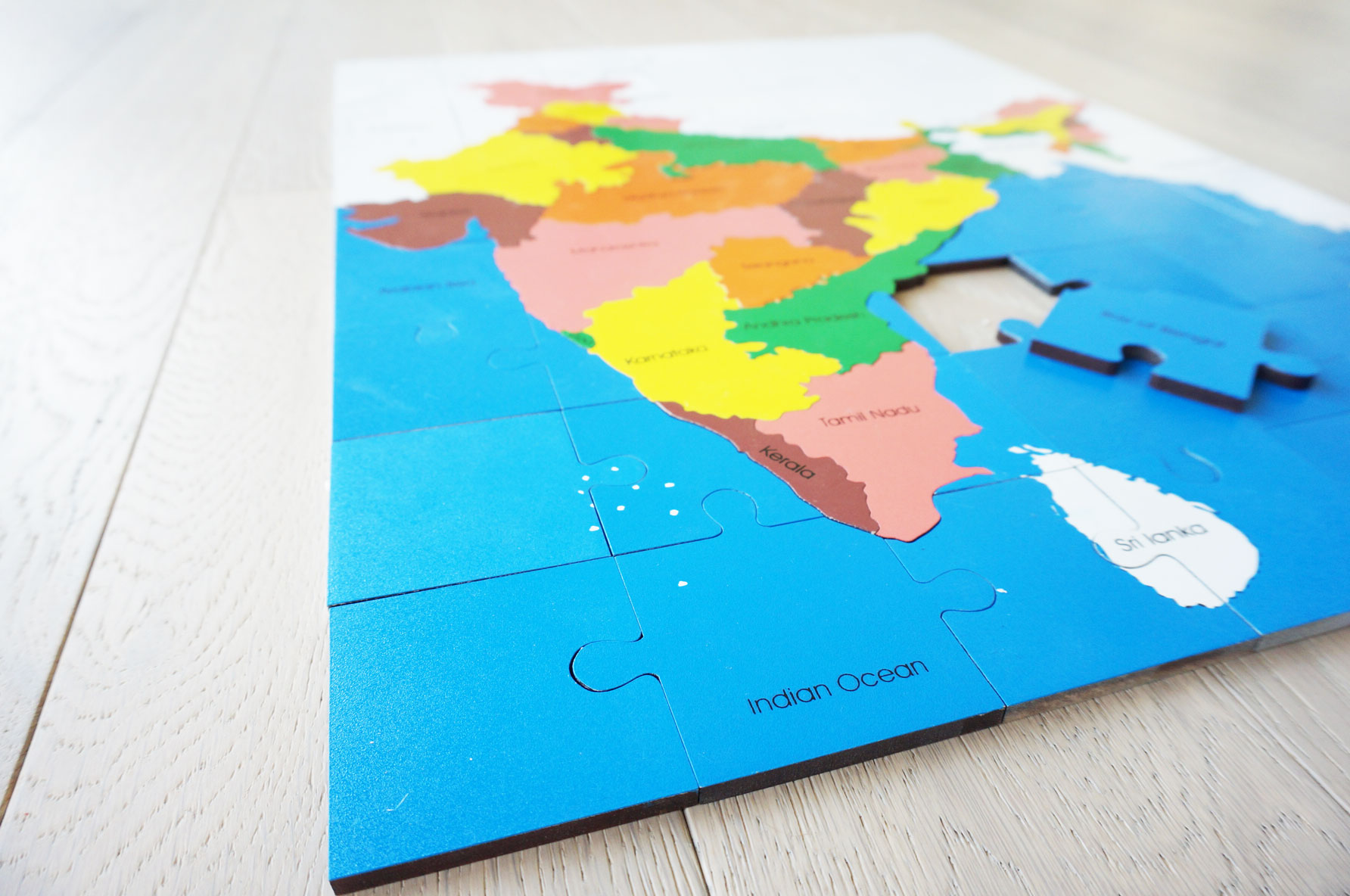 Meet our new India Map Puzzle! Still beautiful wood, but now in a more portable floor puzzle format – and more affordable at $34.99.
Our exclusive design is a geographical work of art – with each of India's states laser cut to their exact shapes. The puzzle is based on the official map maintained by the Government of India – down to the sanctioned colors for each state. Surrounding countries and water bodies are also part of the puzzle.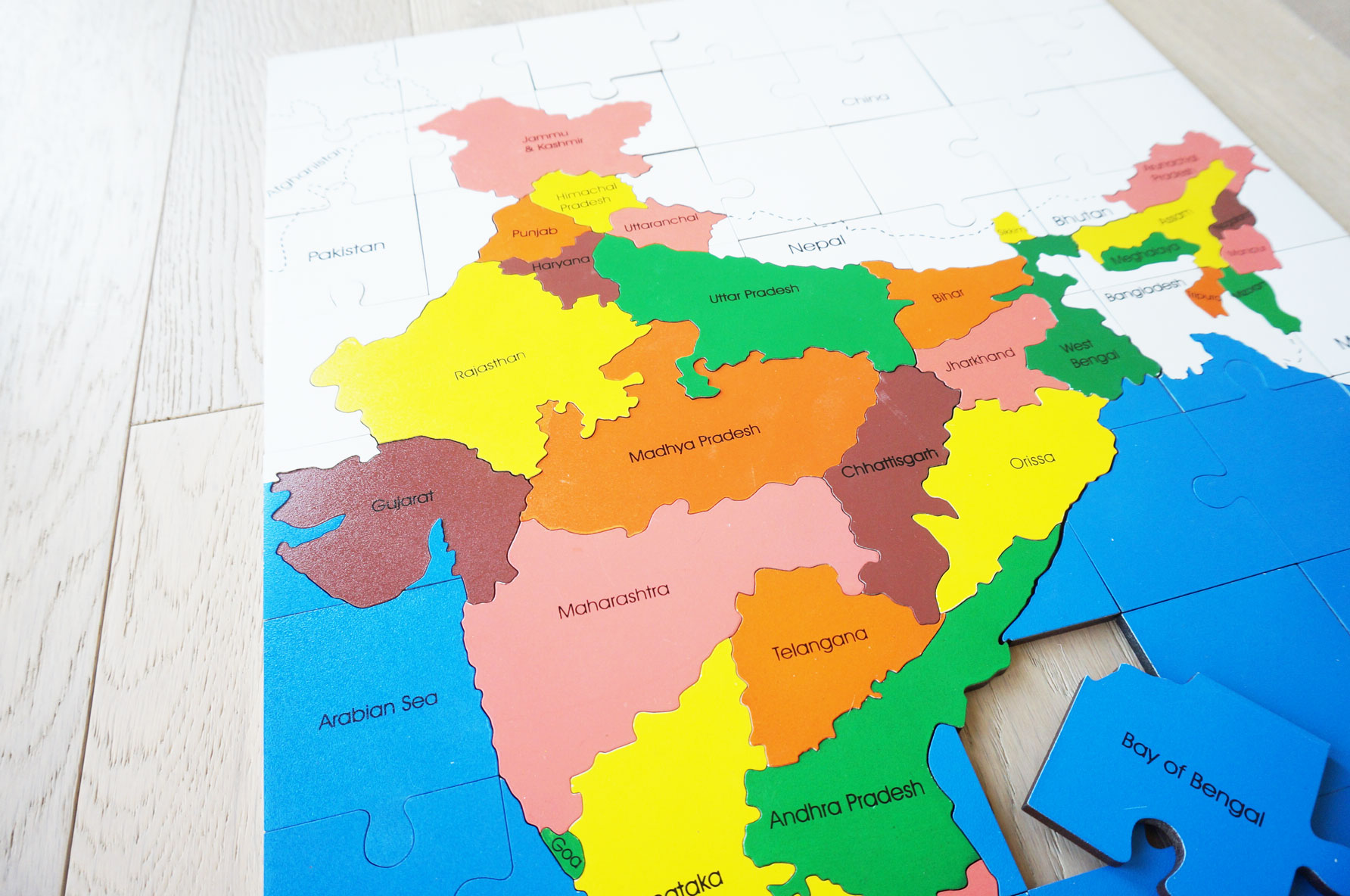 Cut from thick, 5mm wood, this puzzle is sure to impress. And at over 90 pieces, it can be quite a challenge!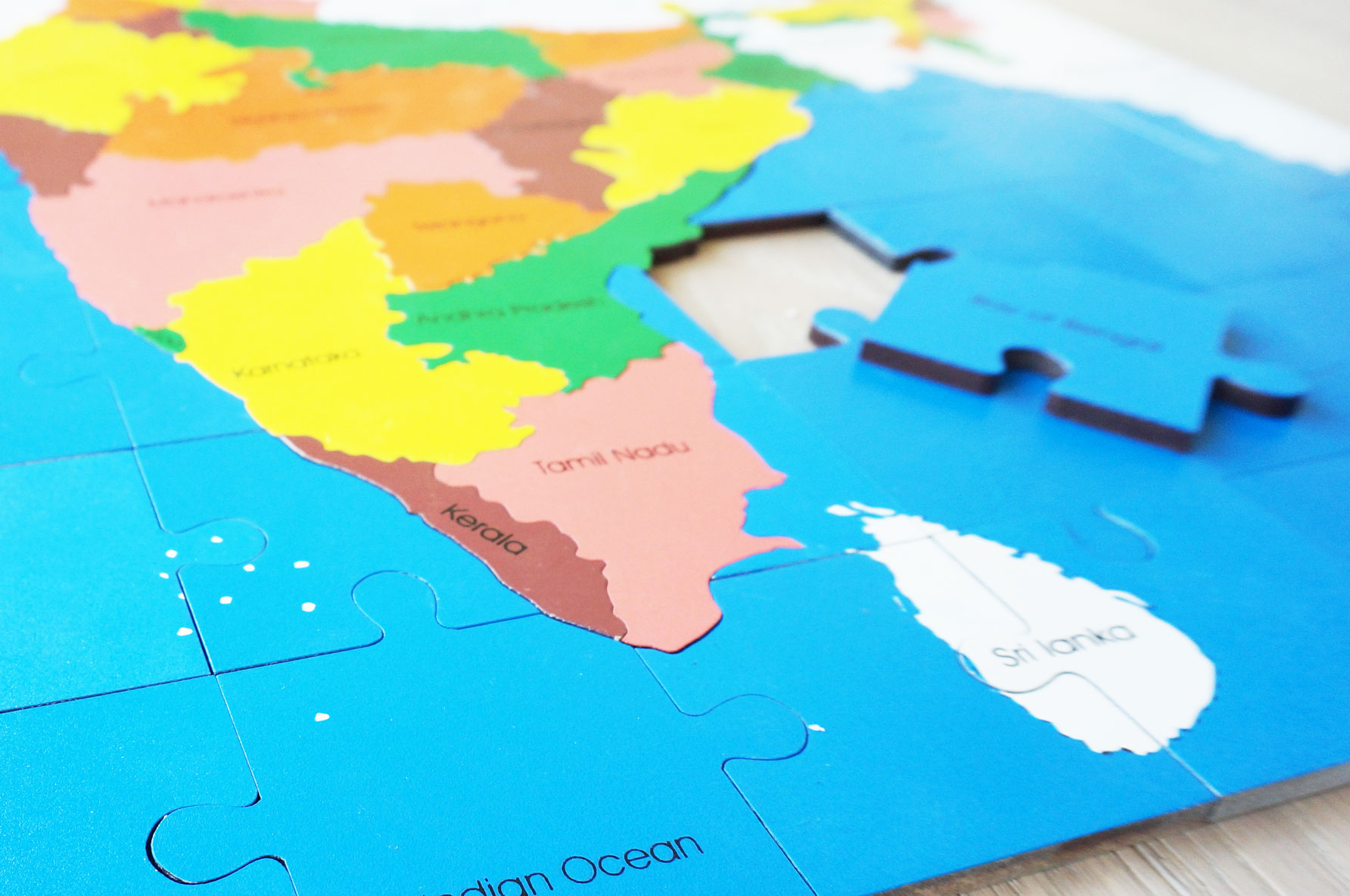 Comes with an updated (2015) 8-page Parents' Guide which contains a compliation of facts about India and each state.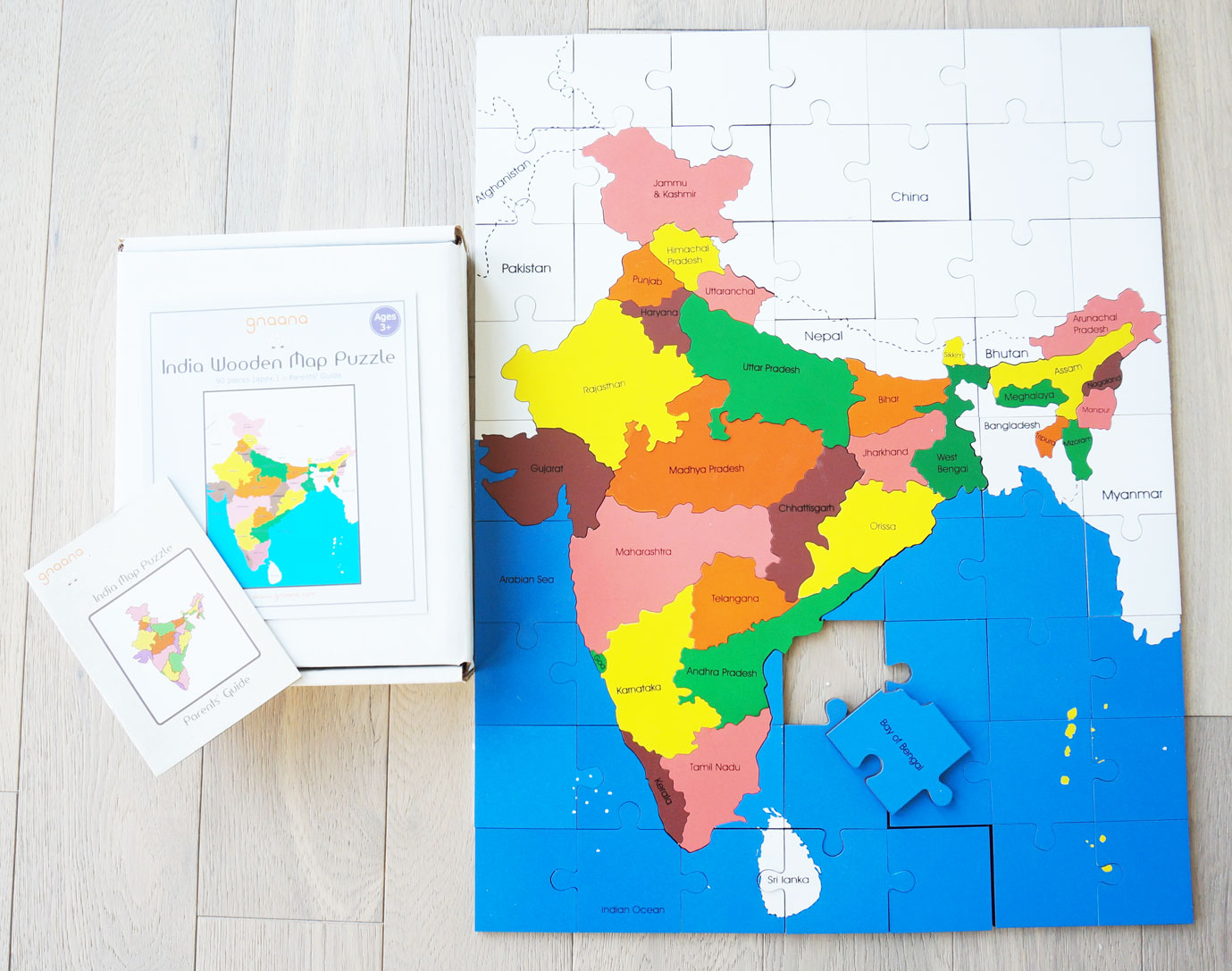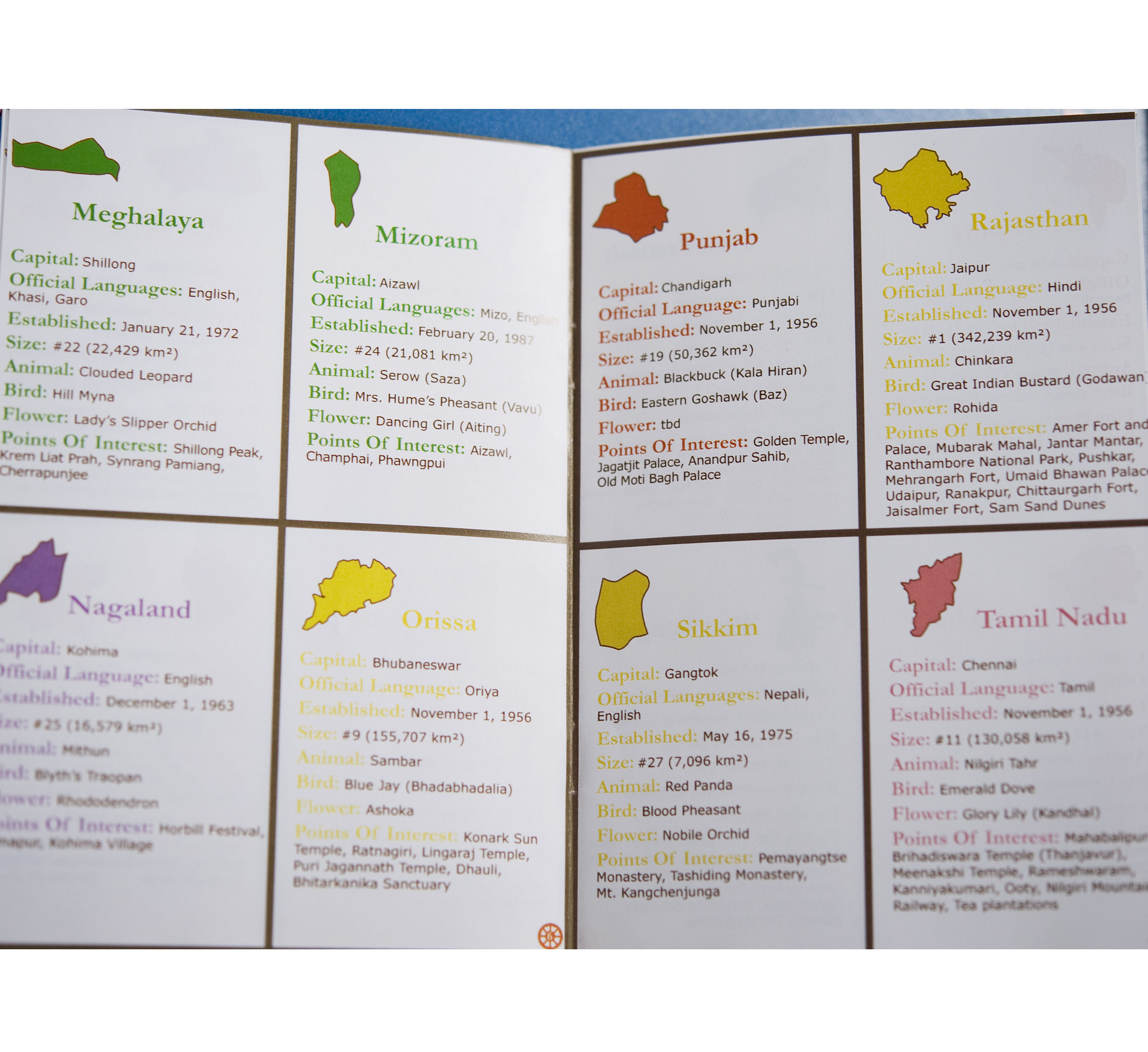 Say "ji" to geography! Ready to ship. Available here…