Archive for February, 2016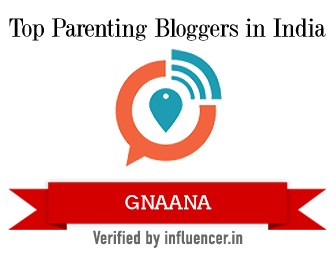 Influencer has named Gnaana one of the Top Parenting Blogs in India.
"The articles in the website express opinion on the values and richness of the Indian culture."
It's great to be recognized. See the full list here…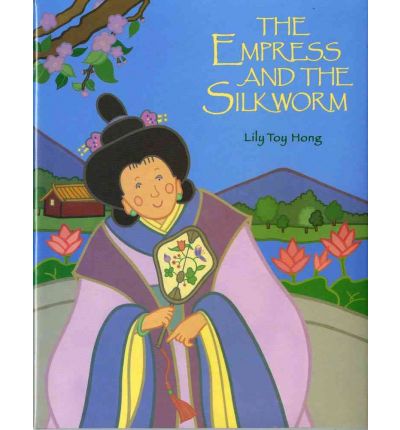 Remember the teacup story? Silk is a fabric that's holds such a special status in our culture, and I couldn't believe I forgot to tell the kids of its origin until we read about it in our homeschool ancient history book. And so here we go – all thinks silk:
Above – The Empress and the Silkworm a book about the teacup legend (fleshed out in better detail than I could ever re-tell).
This I did not know, but you can purchase silkworm cocoons (either unhatched or broken) – that you can practice unwinding at home (available here…)

You can also host a full-fledged fleet of live silkworms, so you watch the production of silk with your own eyes – like with this kit: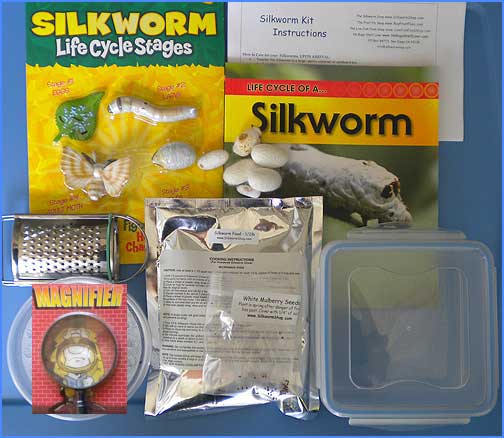 And if at this point your kids are feeling sorry for those poor, exploited silkworms, here is a video that explains the process of "ahimsa silk" – which apparently does not harm the silkworm: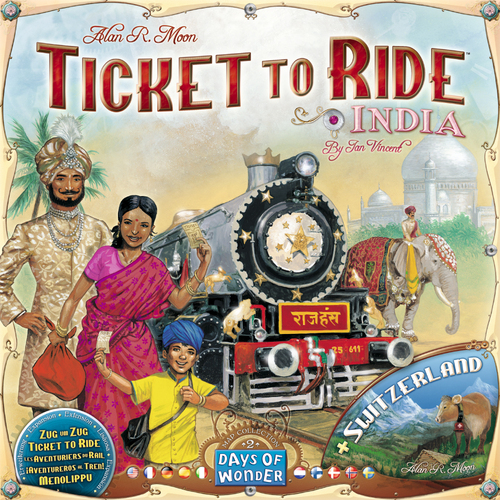 We'll just continue the train theme this week. If you haven't played it already, Ticket to Ride is a fun and catchy game for young (best for 8+) and old.
They have an India version featuring (most) major Indian cities (The South is not very well represented…as usual…), albeit with the old-school spellings. Still, a fun game.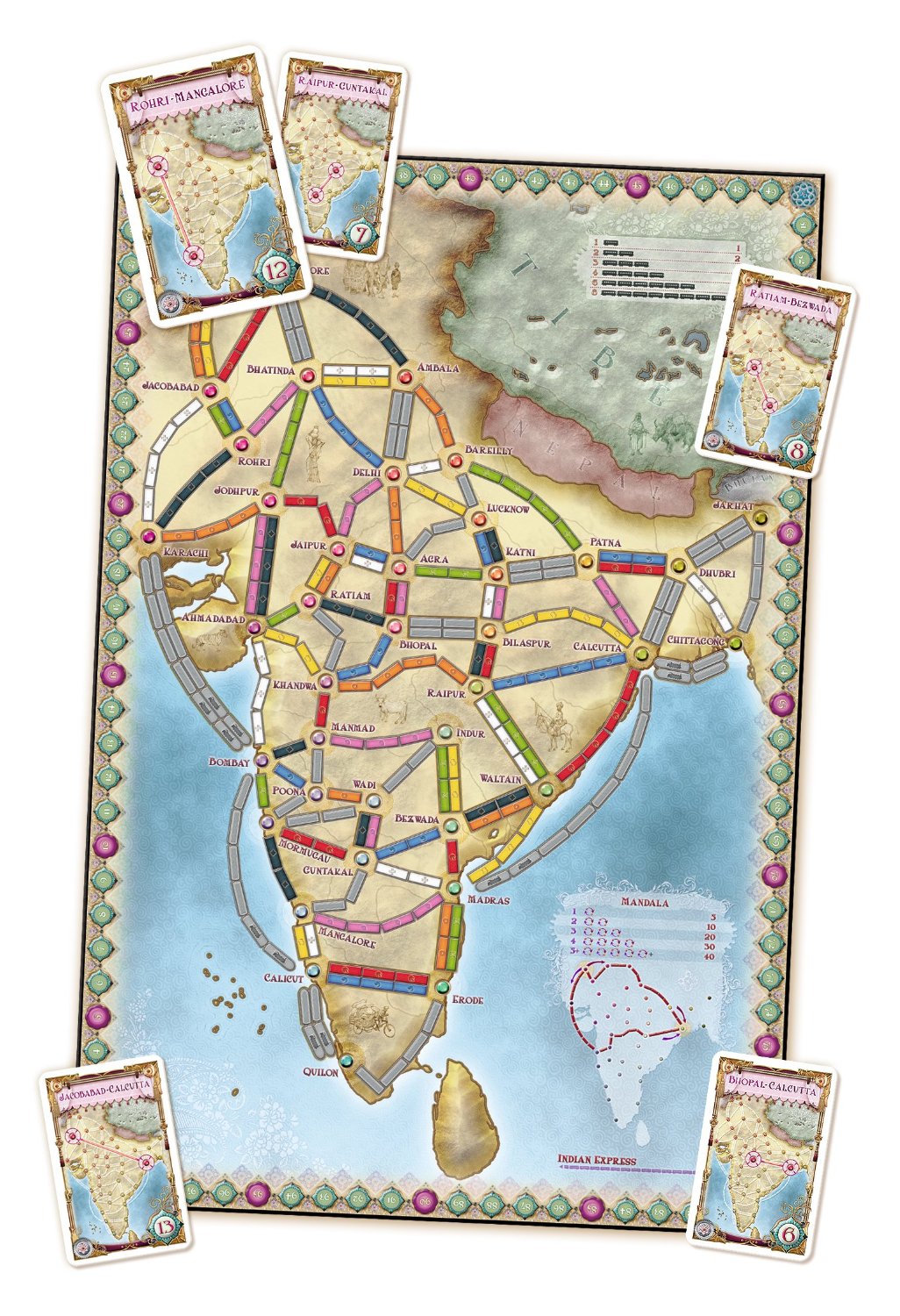 This is an add-on expansion to the original Ticket to Ride – so you will either need the original or Ticket to Ride Europe.
The India game reverses to Switzerland (???).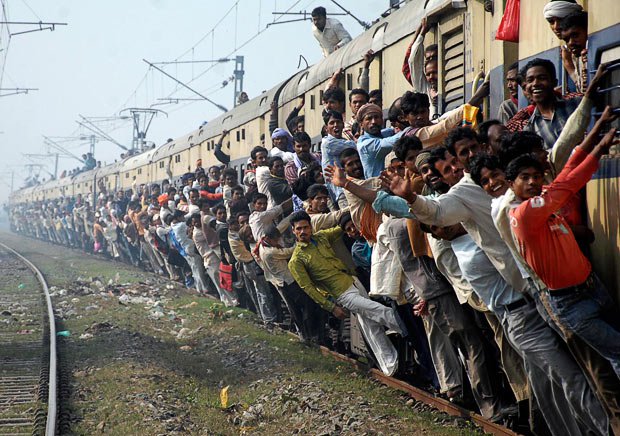 Whether you love it or hate it, the Indian rail system is an amazing enterprise. Humbling, exhilarating, frustrating, and fulfilling – all of these emotions can be experienced on a single rail journey.
But did you know:
1. Indian Railways carry more than 25 million passengers every day, more than the entire population of Australia.
2. With over 1.6 million employees, Indian Railways is the world's 9th largest employer.
3. The total distance covered by Indian Railways daily equals three and a half times the distance to the moon.
4. The full track length of Indian Railways can circle the equator one-and-a-half times.
5. Venkatanarasimharajuvaripeta is the longest station name.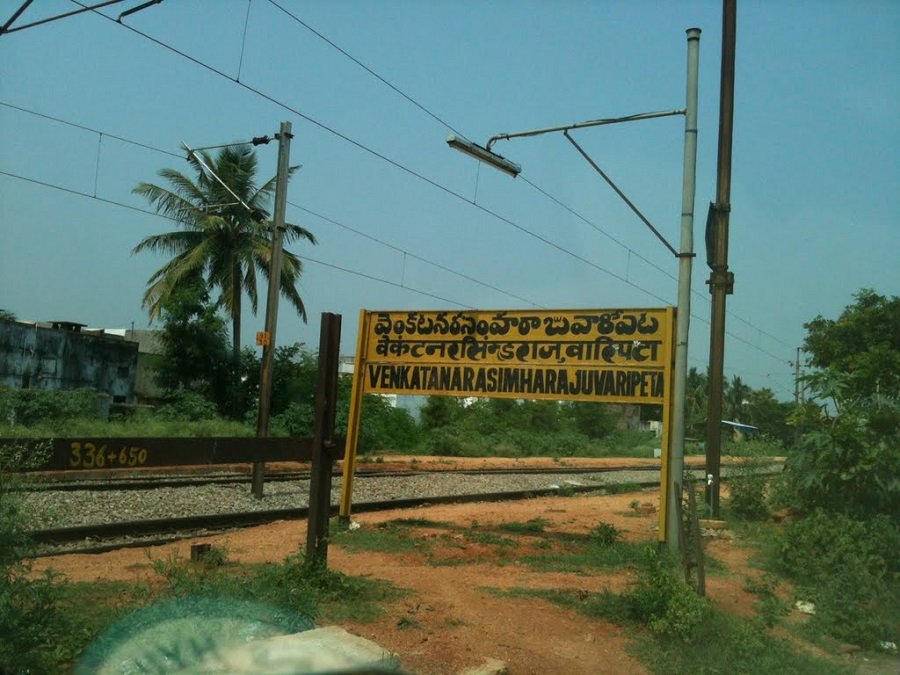 6. The world's highest railway bridge is being built over Chenab. It will dwarf the Eiffel Tower.
For more facts and pictures, see here…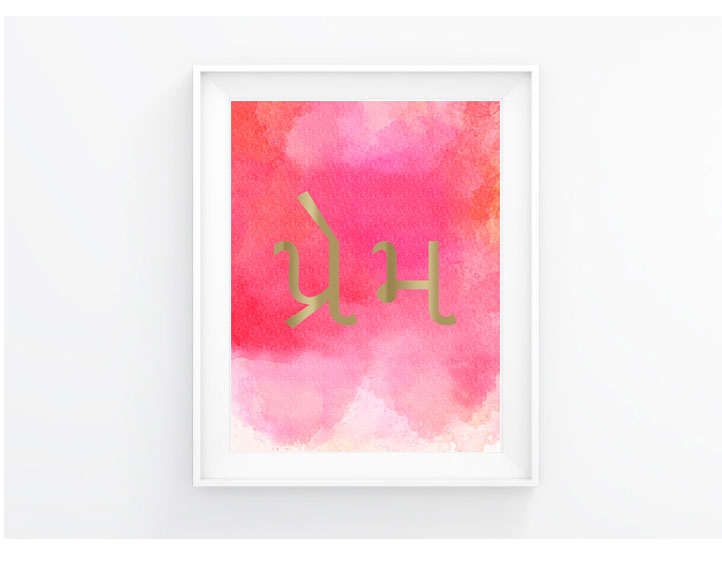 Presenting our beautiful new Love is Gold print!
Available as an instant digital download in our Etsy Shop for just $5.00. Just download, print onto 8.5″ x 11″ paper, and display – a fresh and easy way to add a splash of LOVE to your home, nursery, or kids space.
For larger sizes, or to arrange for delivery of an actual physical print, email us at orders[at]gnaana.com
Pyaar, Prem, Prema….Love is golden in any language!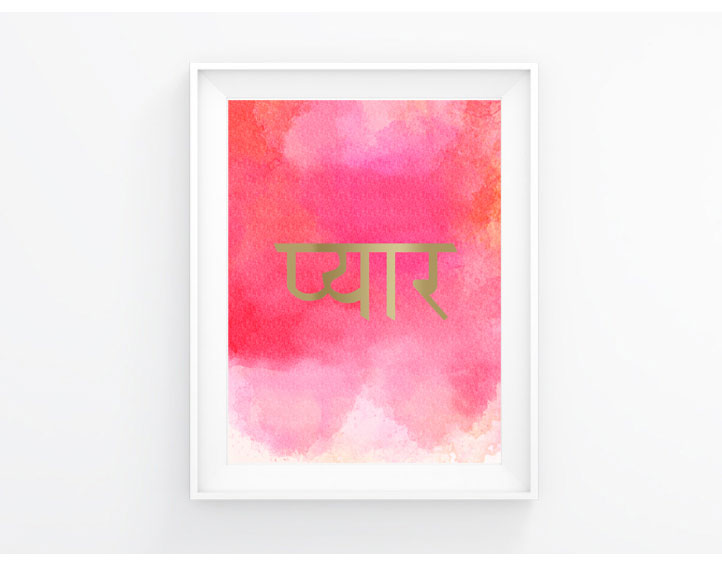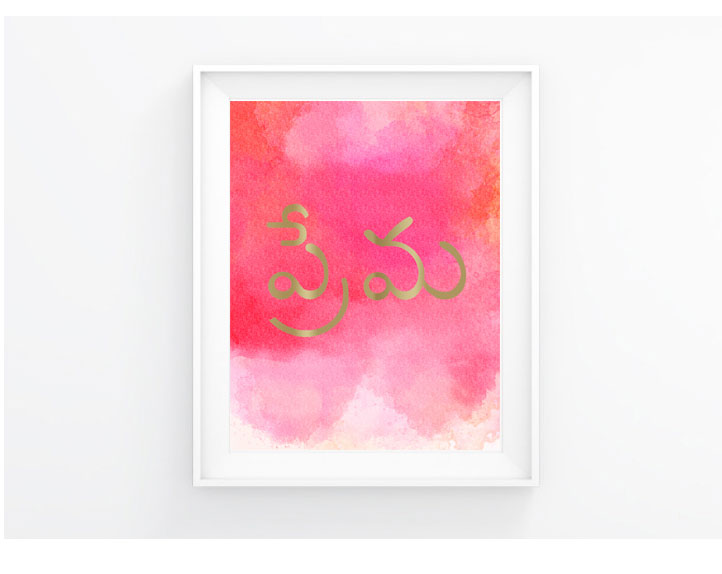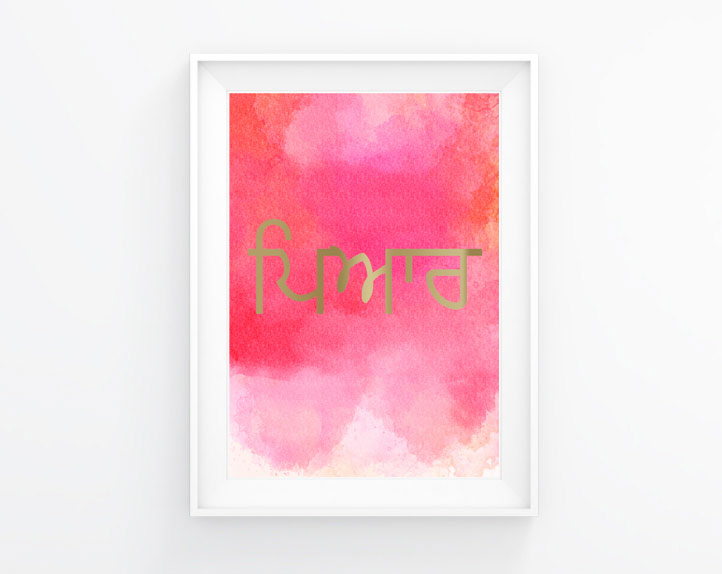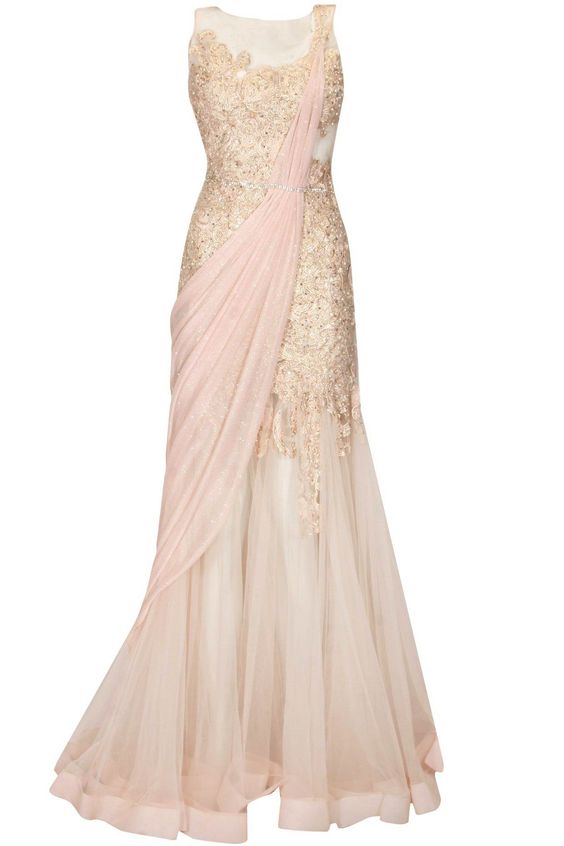 You've probably seen them being flaunted at wedding receptions and the like. Are saree gowns cutting-edge fusion fashion or do you scoff at them?
Let's find out what the general opinion is – take our poll here:
image via Pernia's Pop-Up Shop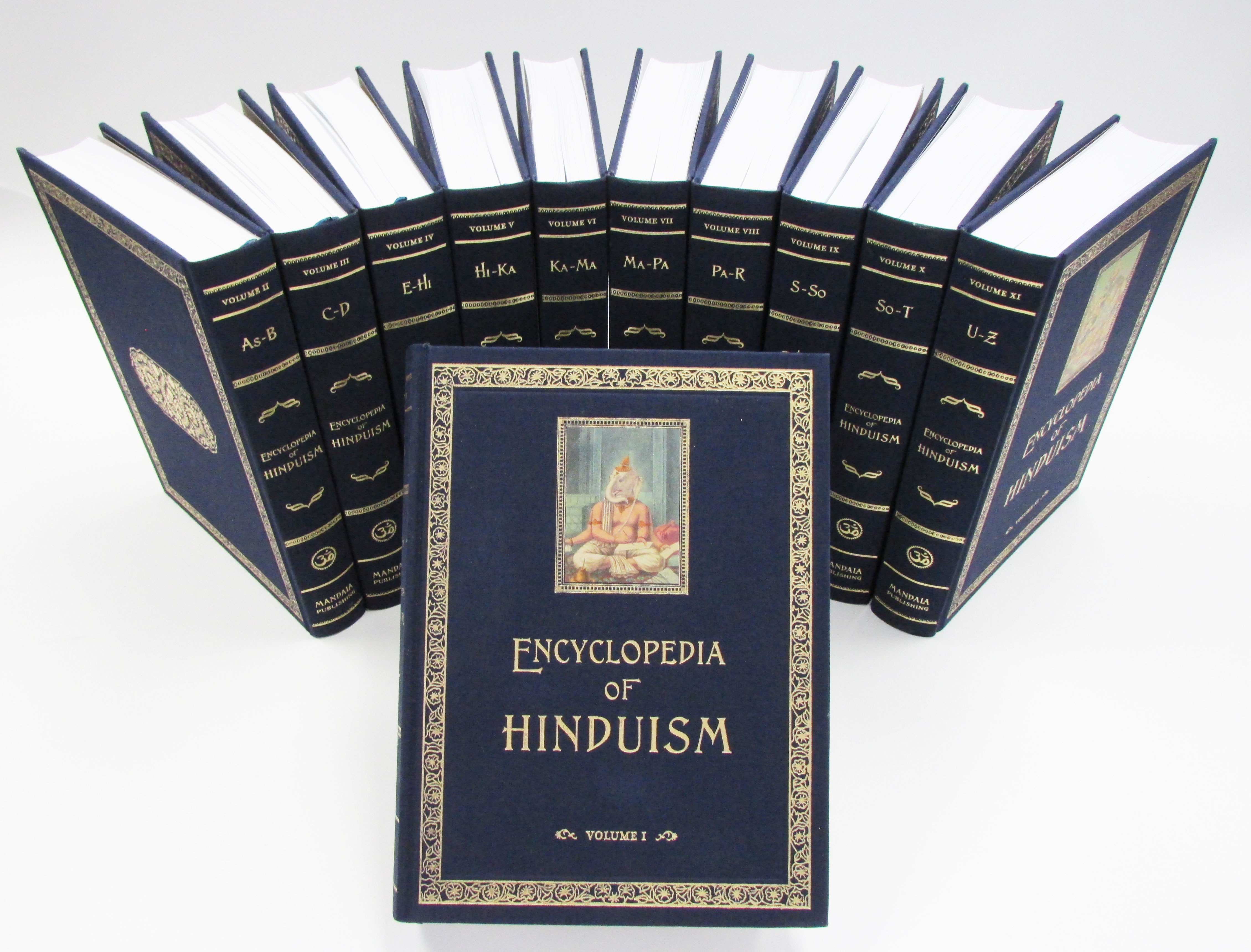 If you haven't heard already, know that it has been done: a massive 11-volume collection, in the works for over 25 years and with contribution from over 2,000 scholars worldwide. This was a dream project by Swami Chidanand Saraswati, President of Parmarth Niketan Ashram in Rishikesh and the India Heritage Research Foundation.
And coming in at just under $1,000 USD. Available here…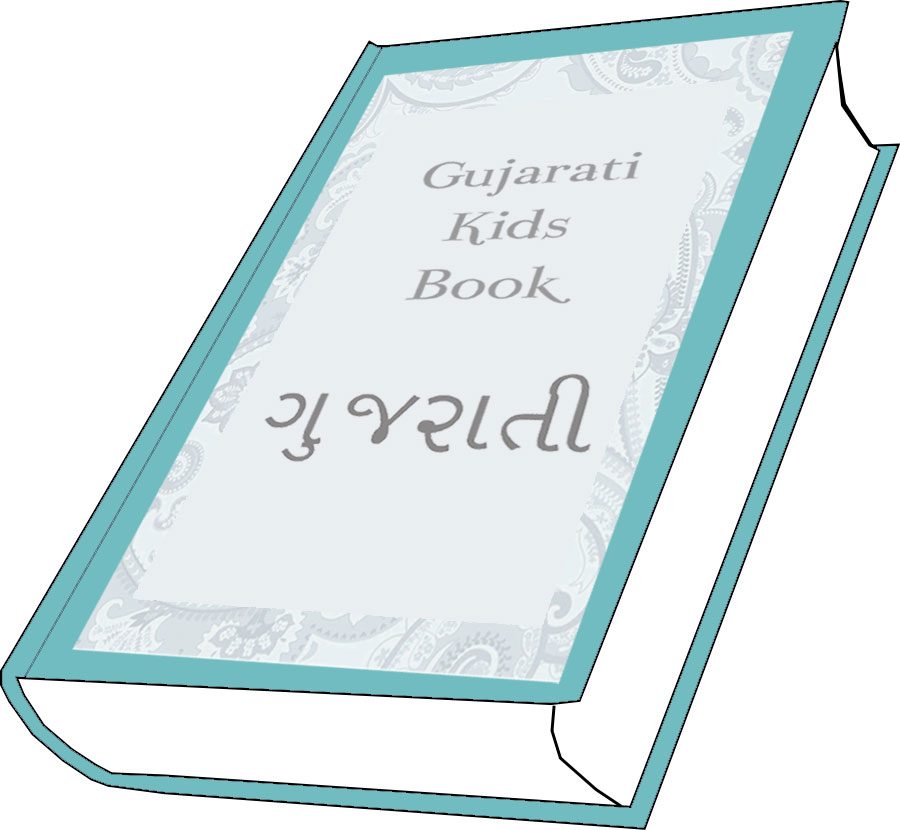 A brand new product for 2016! We're looking for a few Gujarati parents to review our new Gujarati Alphabet Picture Book for kids. We have an amazing manuscript and we want to make it the best ever. The book is designed to introduce children to the Gujarati Alphabet. This book is in all-Gujarati, with English transliteration of Gujarati script. Anticipated release date for the book is September 10, 2016.
Reviewers will be asked to comment on the manuscript only and will receive a complementary copy of the book upon its release.
If you are interested in reviewing our book, please send an email to inspire[at]gnaana[dot]com with "Gujarati Book Review" in the subject line. Please also give us a general idea of your Gujarati proficiency level, age(s) of your children (or the children in your life), and how you are currently trying to expose them to the Gujarati language.
Please pass this along – we can't wait to hear from you!
CLOSED – THANK YOU FOR YOUR RESPONSES!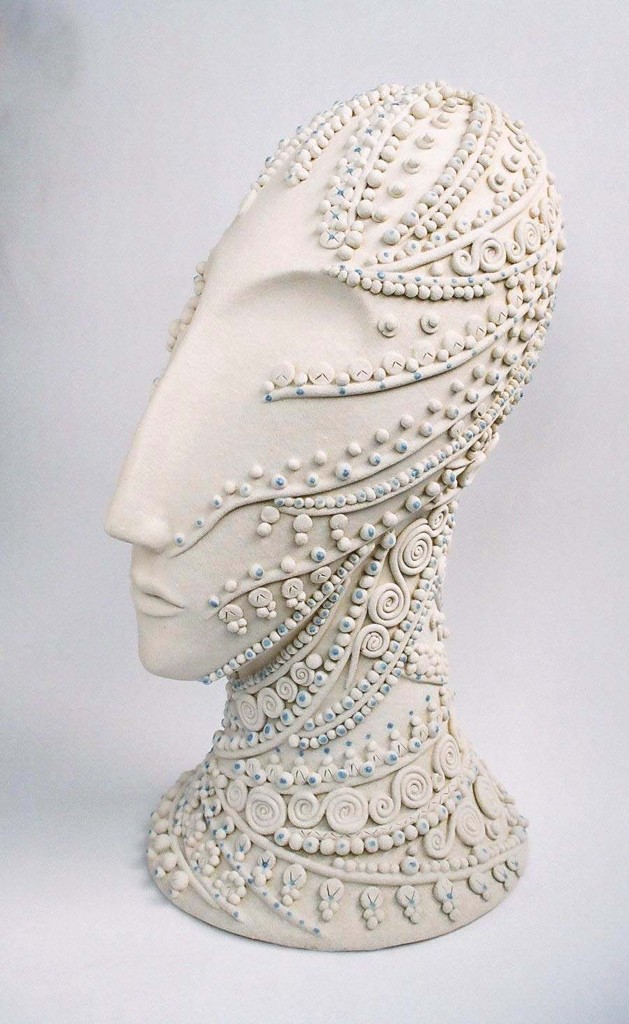 White Princess by Rekha Goyal – isn't she a beauty? I have been eyeing this piece for quite some time.
See more of Rekha's work here…