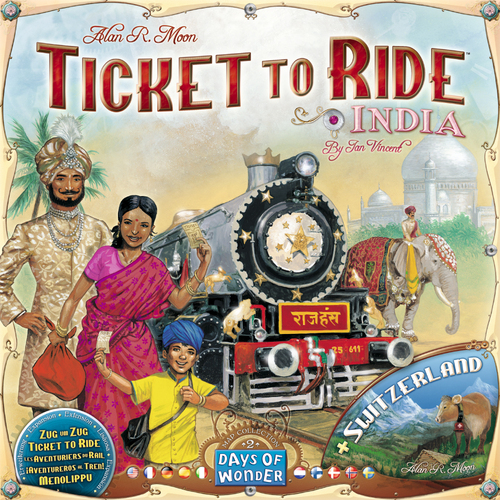 We'll just continue the train theme this week. If you haven't played it already, Ticket to Ride is a fun and catchy game for young (best for 8+) and old.
They have an India version featuring (most) major Indian cities (The South is not very well represented…as usual…), albeit with the old-school spellings. Still, a fun game.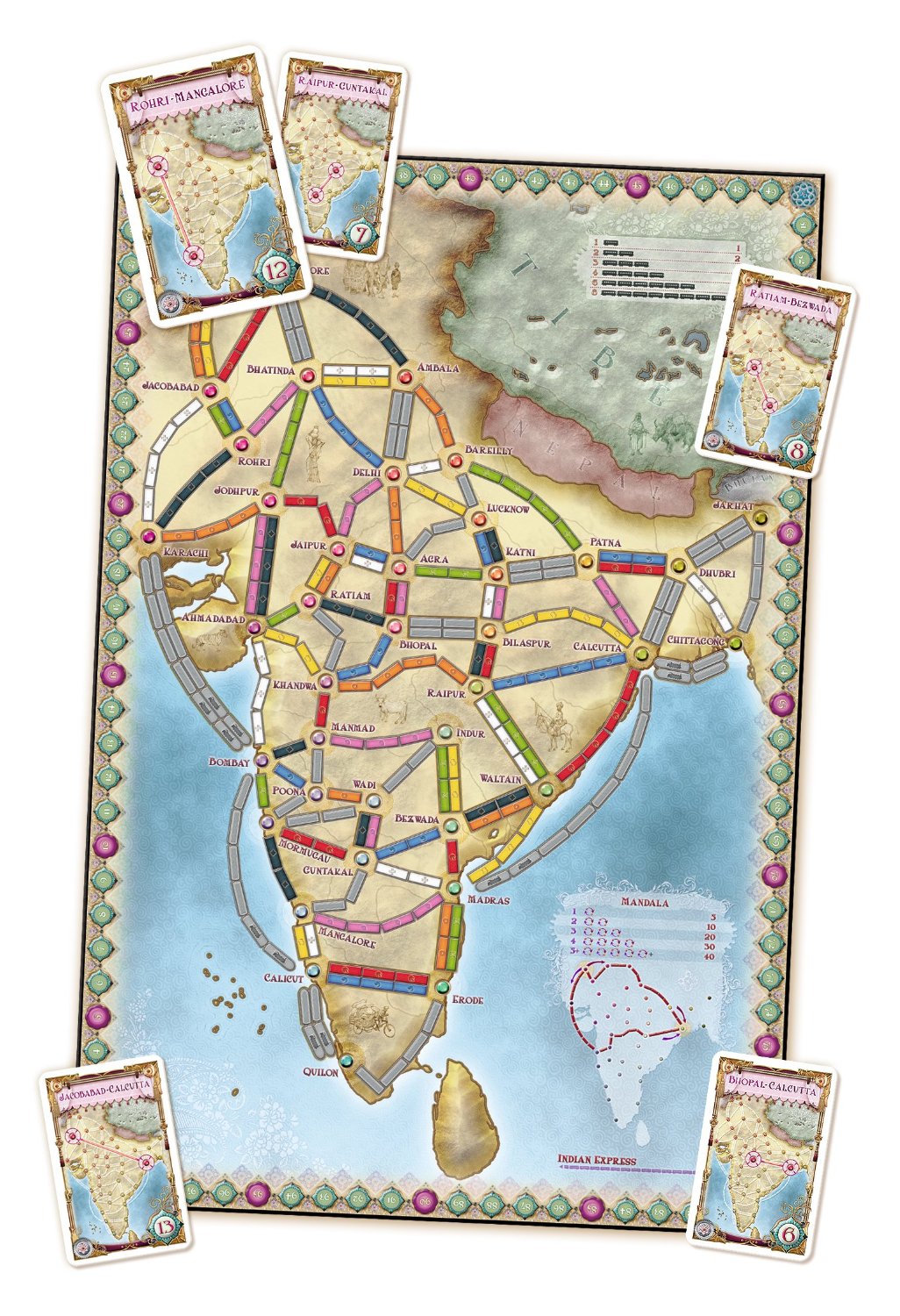 This is an add-on expansion to the original Ticket to Ride – so you will either need the original or Ticket to Ride Europe.
The India game reverses to Switzerland (???).