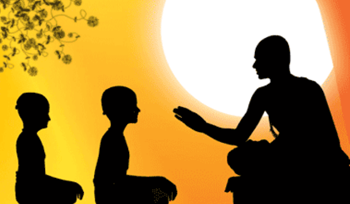 I spent the past few days at my alma mater – Cornell University – to attend a retirement function for my college track coach, and to watch the Ivy League Indoor Track & Field Championships and reunite with my former teammates. It was an incredible meet as always: 8 Ivies, nearly 100 years of rivalry, and 1 unifying spirit of sportsmanship. This return, reunion, and celebration of my coach has engendered some powerful emotions for me (and hence this post).
Gnaana's readers may not be aware of this little-known fact about me, but I was a collegiate athlete. Starting in 7th grade and through my senior year at Cornell, the sport of Track & Field (and the 800m in particular) was my life. My parents didn't quite understand my dedication to running (they feared it was too much time away from studies and too much time "getting dark" in the sun) until colleges started to recruit me.
When I started training in the fall of my freshman year, I was in awe of my senior teammates and of my coach. We were a nationally-ranked NCAA Division I program, and here I was a lowly middle-distance freshman training with the best. Our coach had us running upwards of 50 miles a week, and there were days I could barely walk to classes. But I did not question. I had to miss many classes and sheepishly requested professors to reschedule exams for me due to our team travel schedule (which surely reflected on my grades). But I did not question. My coach pushed me so hard, I often threw up at practices. But I did not question.
I trusted my coach completely. My body ran times I did not think possible. He helped me build on successes and rebuild from failures (a life skill I carry with me even today). He helped me come back from a personal crisis my senior year, when I almost lost my father and had the weight of supporting my family looming on my shoulders.  I ran my fastest ever that year. In the end, it was my experience as an athlete, not my grades, that defined me – that gave me an edge in the job market. So many job interviews started with, "So you ran for Cornell…"
I couldn't put a finger on my relationship with my coach until my son started training on santoor. I explained to him the Guru-Shishya Parampara (tradition) of learning Indian music – and that he should listen to and trust his Guruji.  And that under no circumstance should he question his Guruji's recommendations. As I watch my son develop a reverence for his Guru and witness his musical talent blossom, I realize now that my coach was my guru. He wasn't a teacher (he was more than that). He wasn't a parental figure (he was more objective than that). But my guru – that he was.
I hope my children will find and have a powerful relationship with a guru someday – be it in arts, sports, or career. My Guruji holds a special place in my life, and I am eternally grateful for his guidance.
Without Guru's guidance, no one can swim across the vast ocean of Life.
One may have the power to create or destroy like Brahma or Shiva, but
to rise above one's mind, feelings, and beliefs, one needs a guru to be
directed in the right path.
-Tulsidas