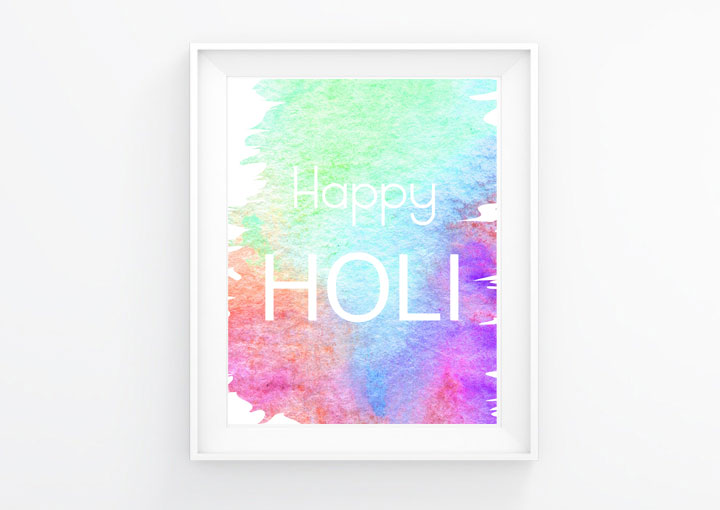 It's HOLI time! Celebrate with our gorgeous Happy Holi Print, available as a digital download in our Etsy Shop.
We've paired the print with an exciting activity for kids to learn the names of colors in their mother tongue: a clever crossword puzzle with Indian-themed riddles for kids to solve!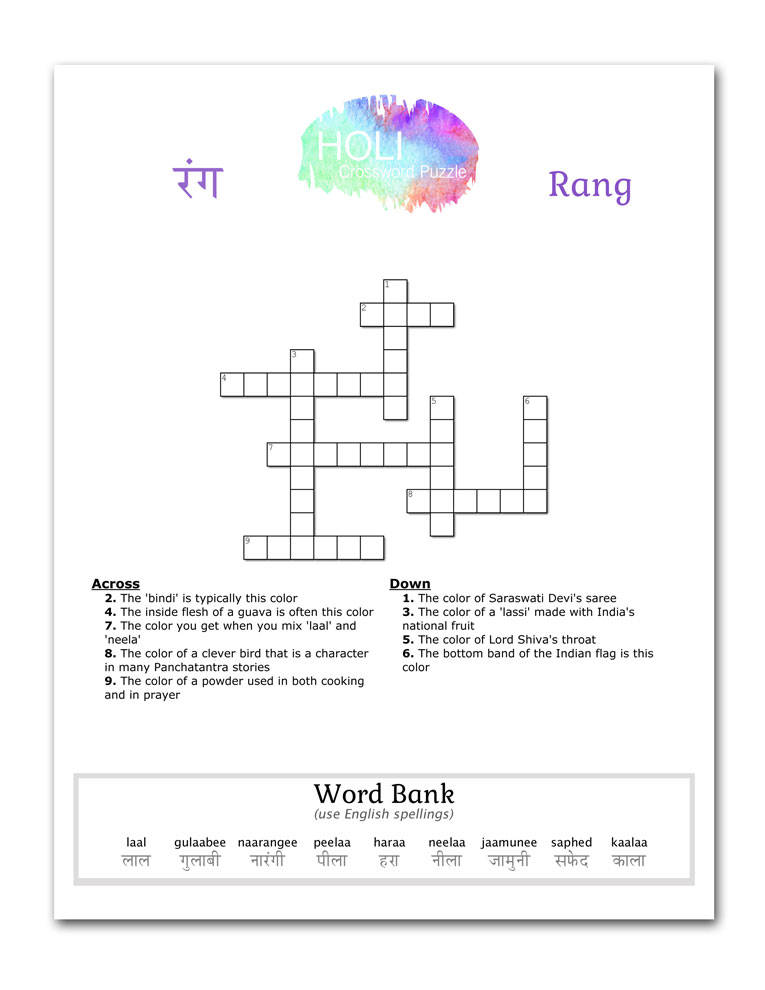 What is the color of a lassi made with India's national fruit? (Hindi answer: "naarangee")
What is the color of Lord Shiva's throat? (Hindi answer: "neelaa")
Crossword puzzle is available in all of the 7 languages Gnaana supports: Hindi, Gujarati, Telugu, Punjabi, Tamil, Bengali, and Kannada. The puzzle is aimed at 2nd graders and up, but can be completed by younger kids with parental help. A terrific way to learn and reinforce color names.
For $5, you will receive the following digital file package:
* 2 versions of our Happy Holi print (8.5″x11″ & 8″x10″ for photo printing)
* Your choice of Indic language crossword puzzle
* English version of crossword puzzle.
As an added BONUS, if you purchase our Bindi Baby Colors Book, we'll send you the above for free. (Files will be emailed upon purchase).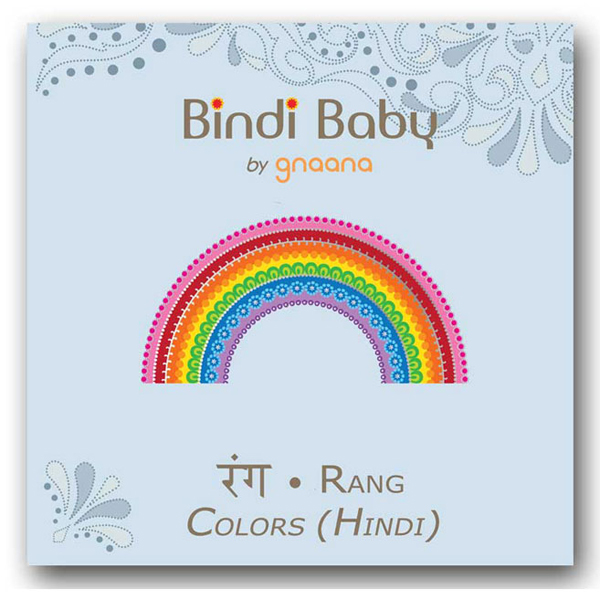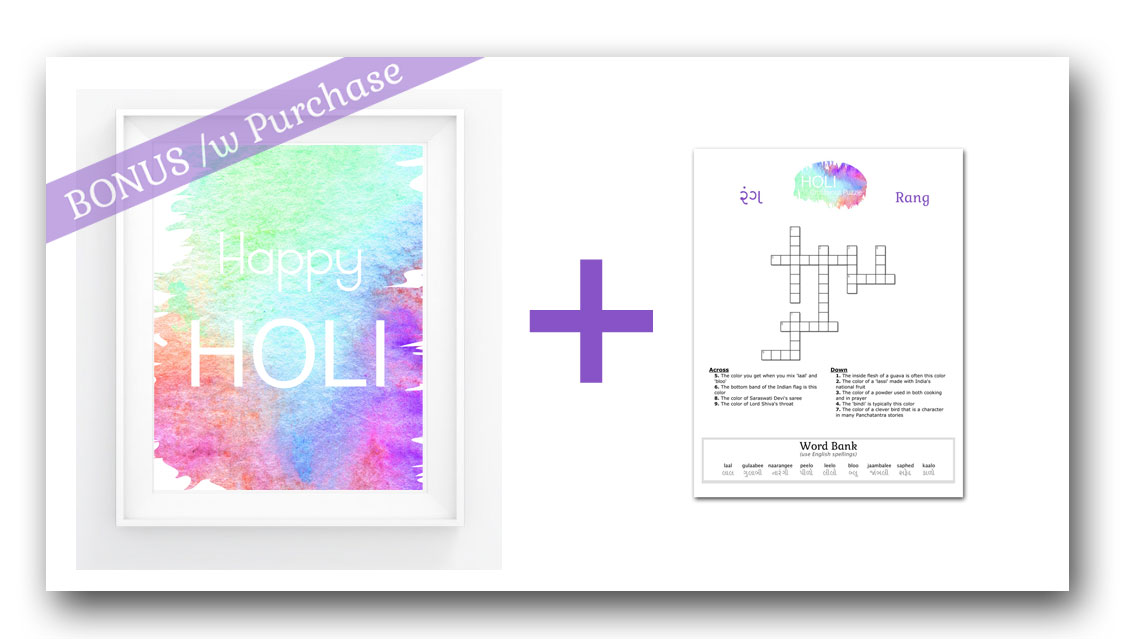 HAPPY HOLI!