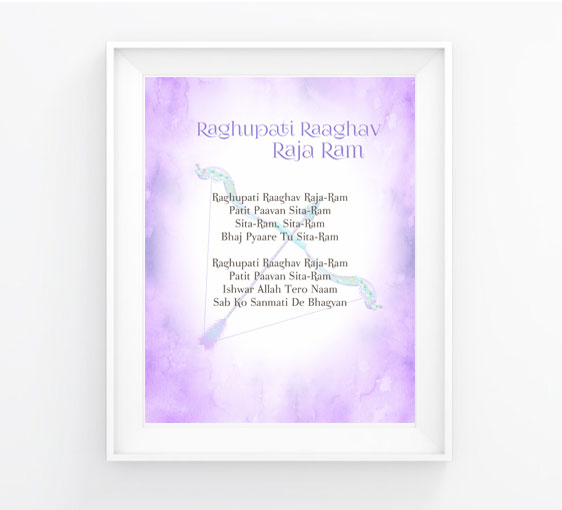 Celebrate Shri Rama Navami this Friday, April 15, with our beautiful print featuring "Raghupati Raaghav Raja Ram" – a must-learn bhajan for all Hindu kids.
As you may know, this version of the Bhajan (some call it a dhun) was a favorite of, and popularized by, Gandhiji – and was reportedly sung during the great Salt March to Dandi in 1930.
The Bhajan of course extols the virtues of Lord Rama. (See here for a more in-depth explanation of the lyrics).
We have also created a unique Paper Learning Puzzle – a terrific, hands-on activity to help kids learn the Bhajan. Just print, cut, and have kids rearrange the lines in the proper order – reciting the lines as they do so. Careful! There are a few tricks, so kids have to really know the lines to get it right.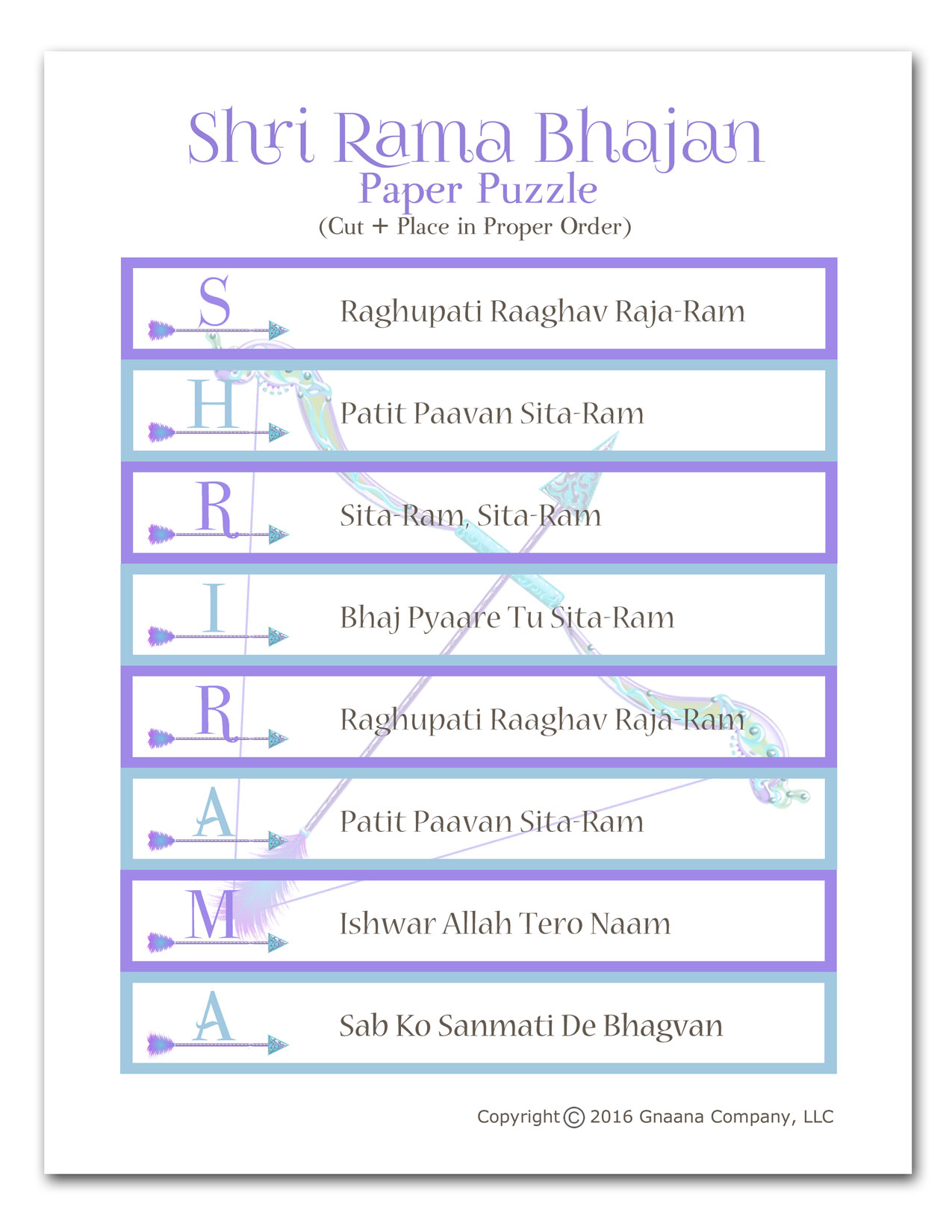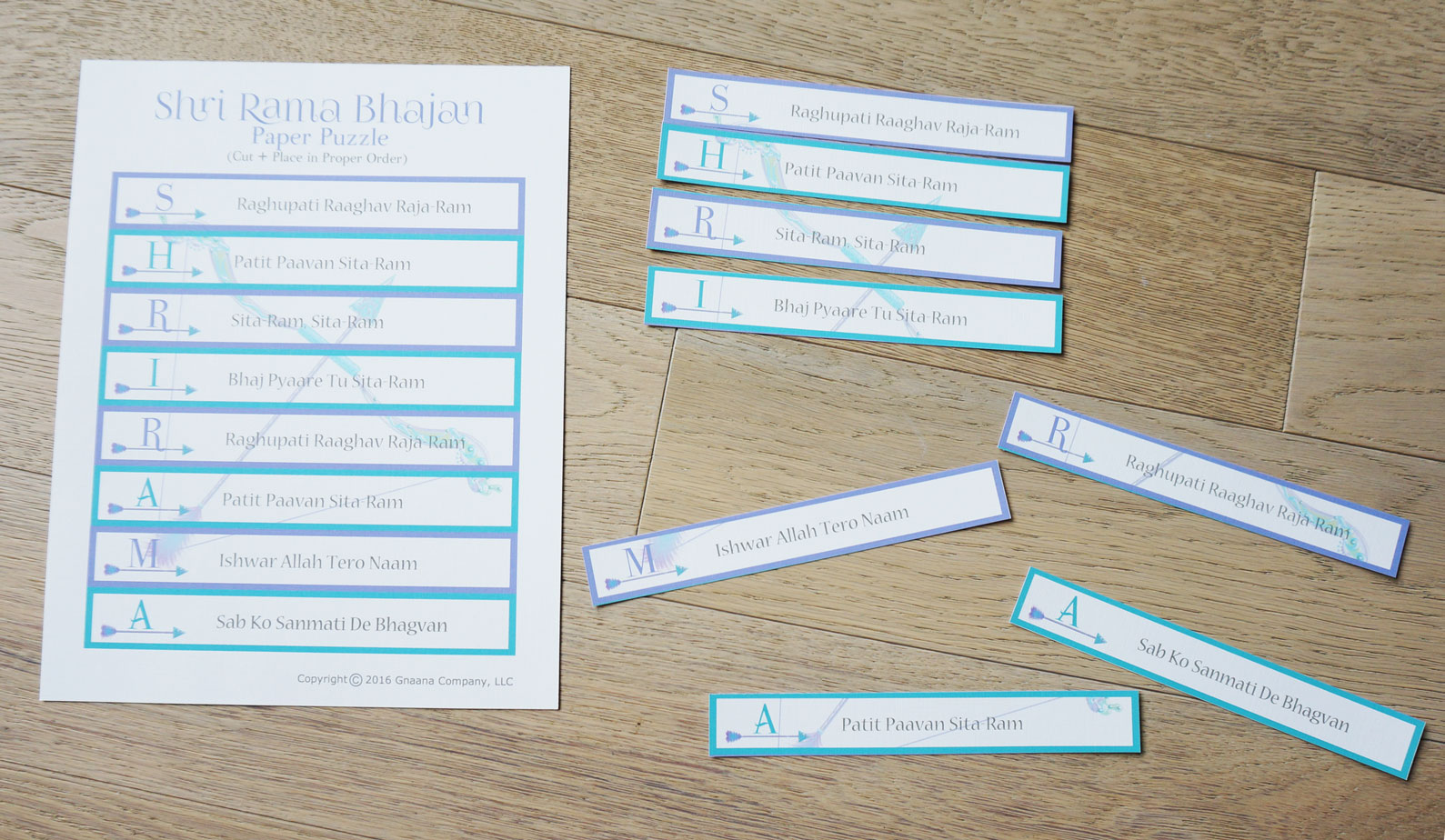 It's a great way to celebrate Lord Rama's birthday!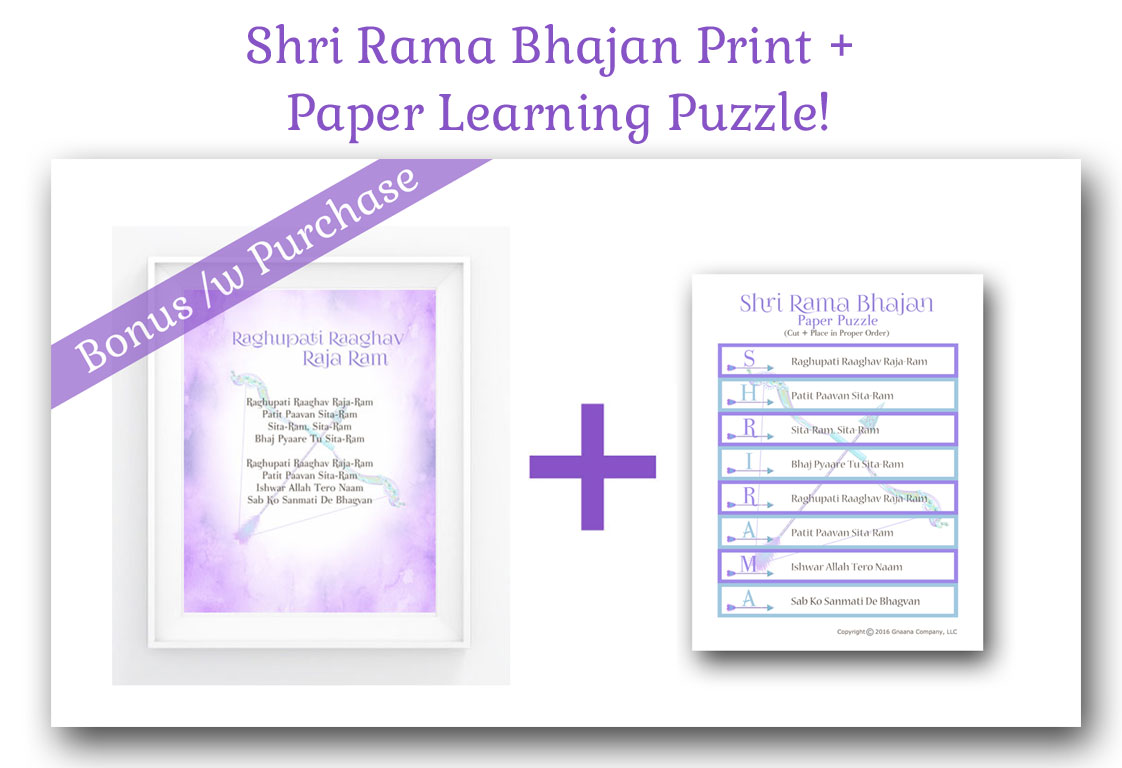 The Print and the Puzzle are free with any purchase in our Gnaana Shop now through Saturday, April 16 (digital files will be email upon purchase).
OR you can purchase the digital files for $5 in our Etsy Shop.
For $5, you will receive the following digital files package:
* 3 versions of our Shri Rama Bhajan Print: English, Hindi, and Hindi /w English
* Paper Learning Puzzle
Print, Learn, Recite & Enjoy!
Happy Shri Rama Navami!