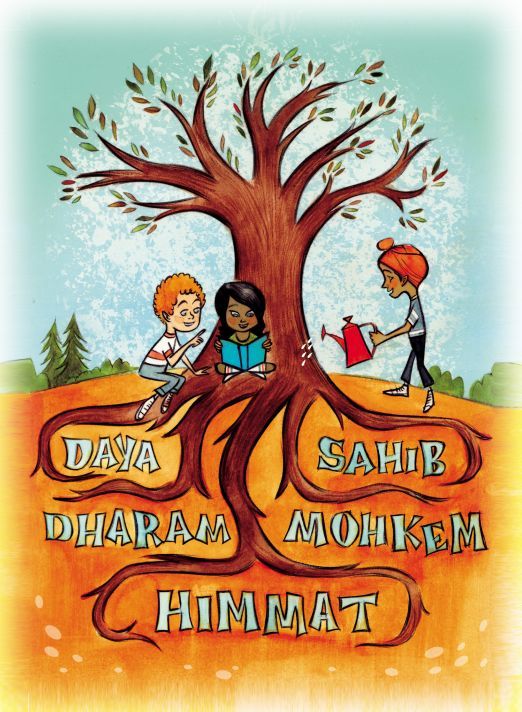 Sikhs around the world are celebrating Vaisakhi and the 5 core Khalsa values: Daya (Kindness), Dharam (Fairness), Himmat (Courage), Mohkem (Determination), and Sahib (Strength).
Vaisakhi is an important holiday that is rich with meaning, and it is one that all South Asians (and everyone actually) should understand and appreciate.
Here is a wonderful explanation of Vaisakhi written by Navjot Kaur, author of A Lion's Mane and Dreams of Hope. She has blogged with before (see here…).
And if you haven't seen this video yet, here is an amazing video coming from Canada – showing how Canadian Prime Minister and the Canadian government are celebrating with the Sikh Community. What a wonderful example to set for the world!
image via Saffron Press